What? All the World's a Collage group show of Central Asian contemporary artists
Where? Aspan Gallery (Almaty, Kazakhstan)
When? 1 November – 2 December 2018
The exhibition brings together six contemporary artists, who actively use collage in their work. The show features around 20 artworks, majority of which is shown in public for the first time.
Collage revolutionized the art of the twentieth century, combining high art and popular culture and adding element of unpredictability to the artworks. Because of its ever-changing nature until today collage remains one of the most radical art forms. Although the artists in the present exhibition address very different themes, they are all using collage to convey meaning, testing and expanding the medium's possibilities. In their work collage is not limited to the flat support but expands into the three dimensions (as in the works by Alexander Ugay, Vyacheslav Akhunov and Gulnur Mukazhanova), makes use of digital technologies (in the works by Bakhyt Bubikanova and Saule Dyussenbina) and even enters the urban environment (in Yelena and Viktor Vorobyevs' project).
In collage the ruins of a past culture or forgotten elements of the surrounding reality are getting a new life, creating a fragmented pictorial space. Collage reflects how we perceive and absorb information in a fragmented form. Nowadays what is life — if not a constant collage?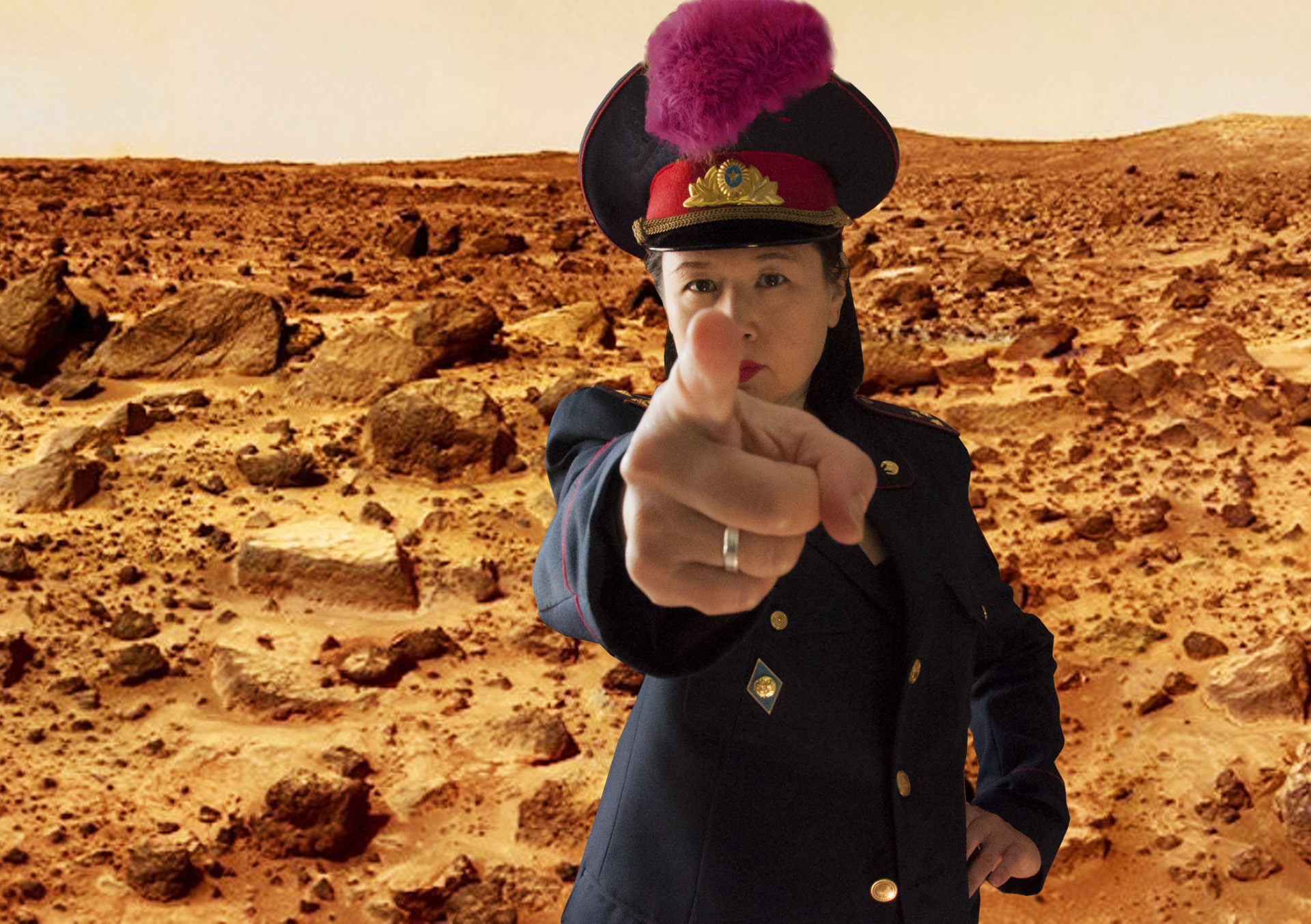 The show All the World's a Collage! will be on view at the EXPO Villa, Villa Boutiques & Restaurants (Al Farabi 140A) from 1 November until 2 December 2018.
For more detailed information, please contact PR coordinator of Aspan Gallery:
Laura Urybina | phone + 7 707 816 1682 | press@aspangallery.com
Cover image: Vyacheslav Akhunov — USSR Mantras #3 (1981)