On the morning of December 27, at 7:22, a BekAir airplane flying from Almaty to Astana lost altitude during takeoff and struck a concrete fence, after which it collided with a two-story building between the settlements of Guldala and Almerek in the Talgar district of the Almaty region.

As a result of the disaster, 12 people died (it was initially reported that 15 had died, but at 13:26 the Akimat of Almaty updated their announcement). According to the website Vlast.kz, the number of victims totaled 66, 50 of whom were hospitalized, 12 of whom in critical condition.
The Ministry of Industry and Infrastructure Development of the Republic of Kazakhstan published a list of those who died as a result of the disaster on its Telegram channel:
1. Nikolai Astanov
2. Rustam Kaidarov
3. Bauyrzhan Kaliev
4. Bazarkhan Karibaev
5. Marat Muratbaev
6. Abay Nurbekov
7. Arshat Isina
8. Sania Amanzhol
9. Dana Kruglova
10. Kairkhan Tumatov
11. Valerii Anufriev
12. Imina Ospanova
Dana Kruglova, the editor-in-chief of Informburo.kz, was among those killed. The editors of the news site confirmed the death of their colleague.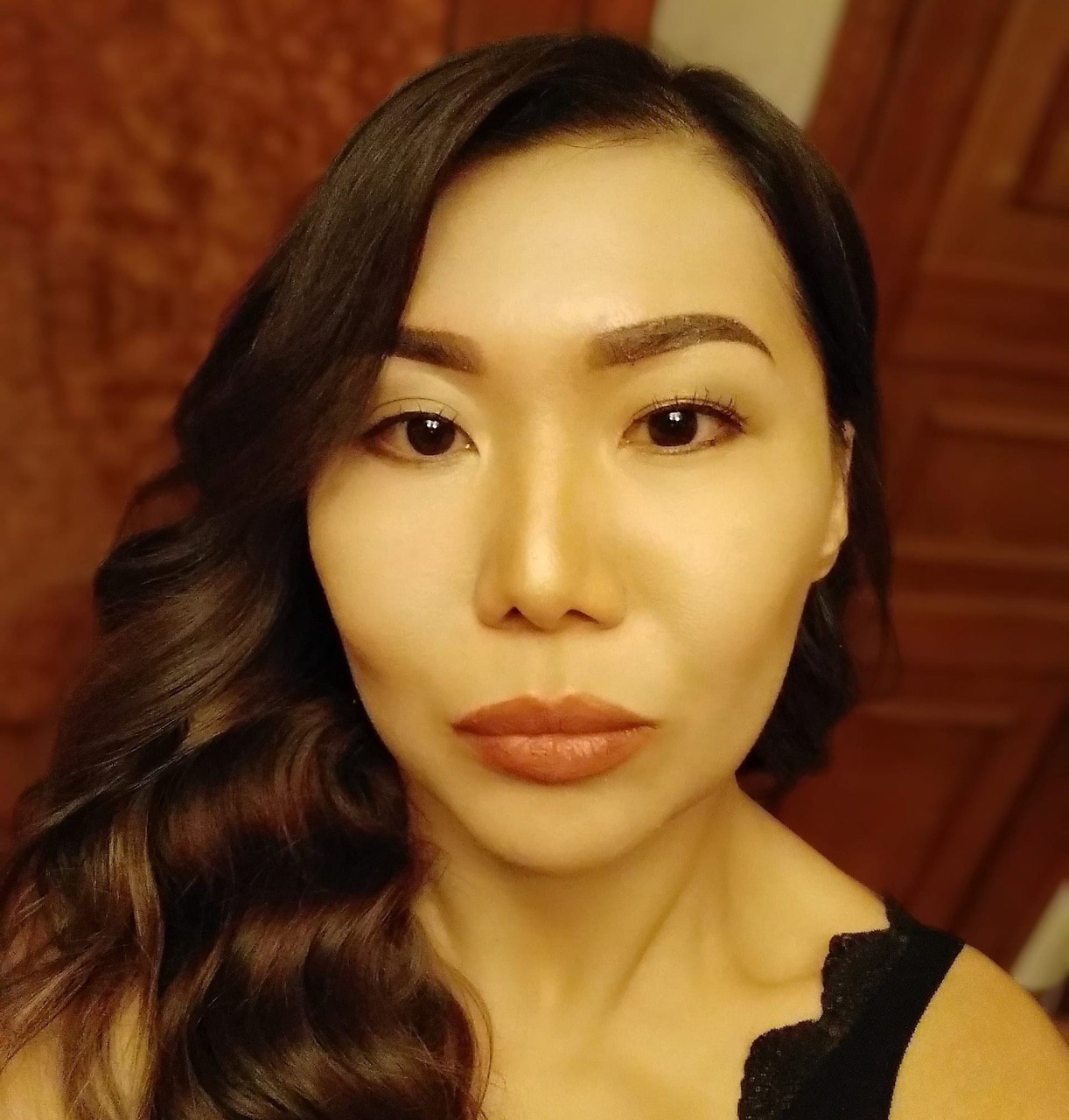 At about 11 a.m. on her Facebook page, Aruzhan Sain, the Commissioner for the Rights of the Child in the Republic of Kazakhstan announced the urgent need for donors of all blood types for crash victims in hospitals in Almaty. Within two hours of the publication of this message, a large number of citizens had responded to the call and gathered at the city blood transfusion center.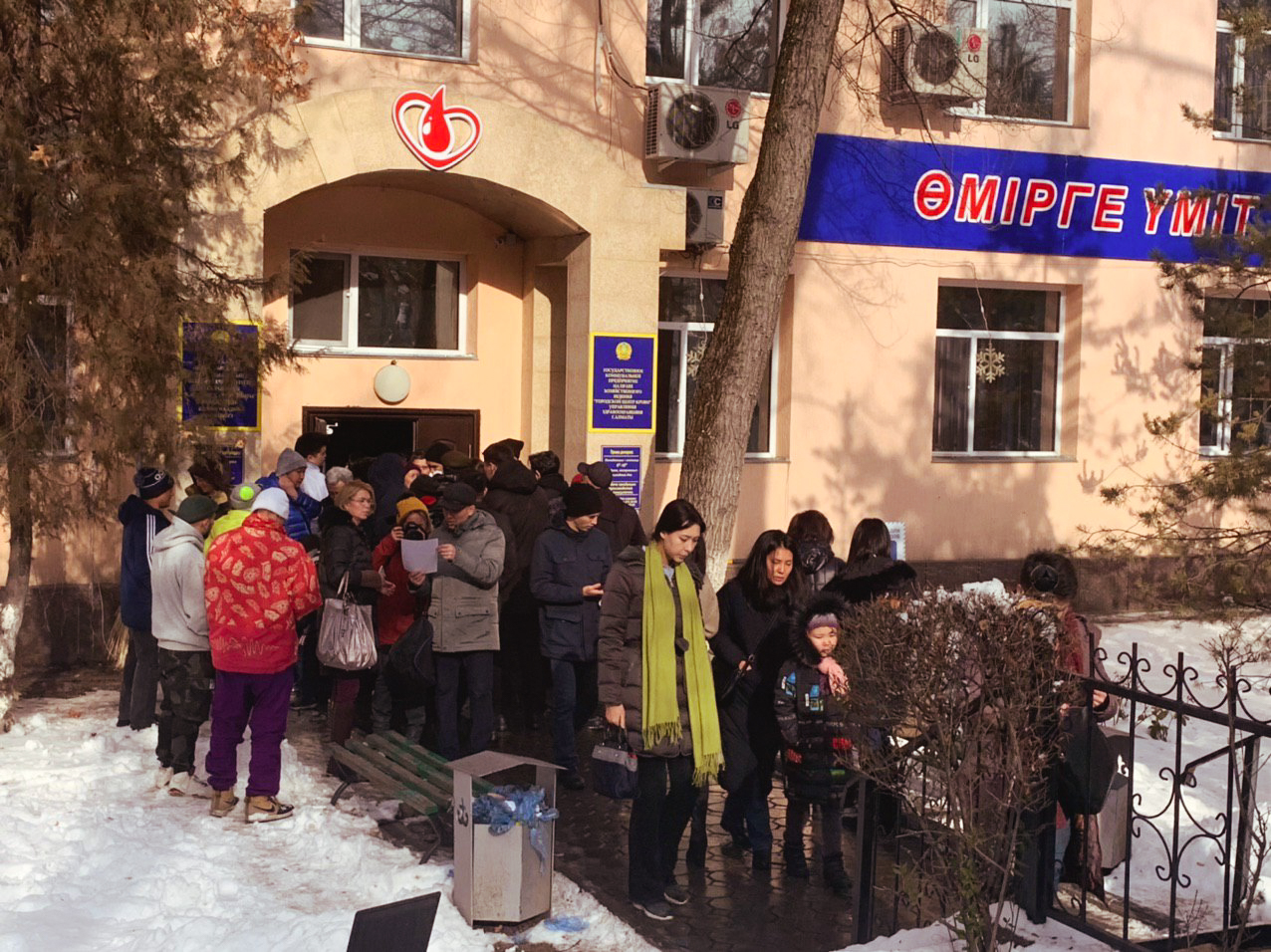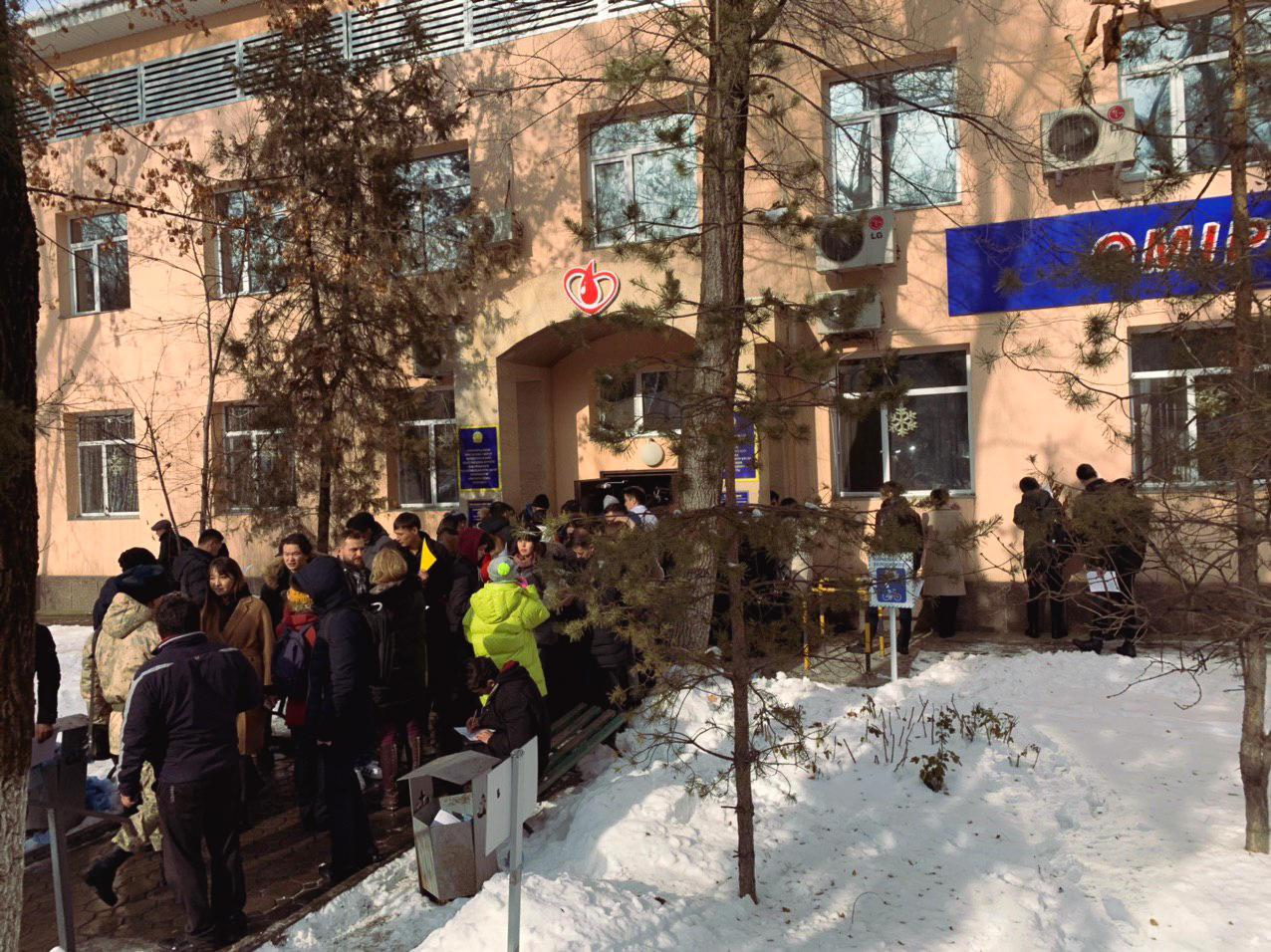 December 28 was declared a national day of mourning for those killed in the plane crash.
The disaster area was surrounded by soldiers of the National Guard, the police, ambulances, and other emergency services.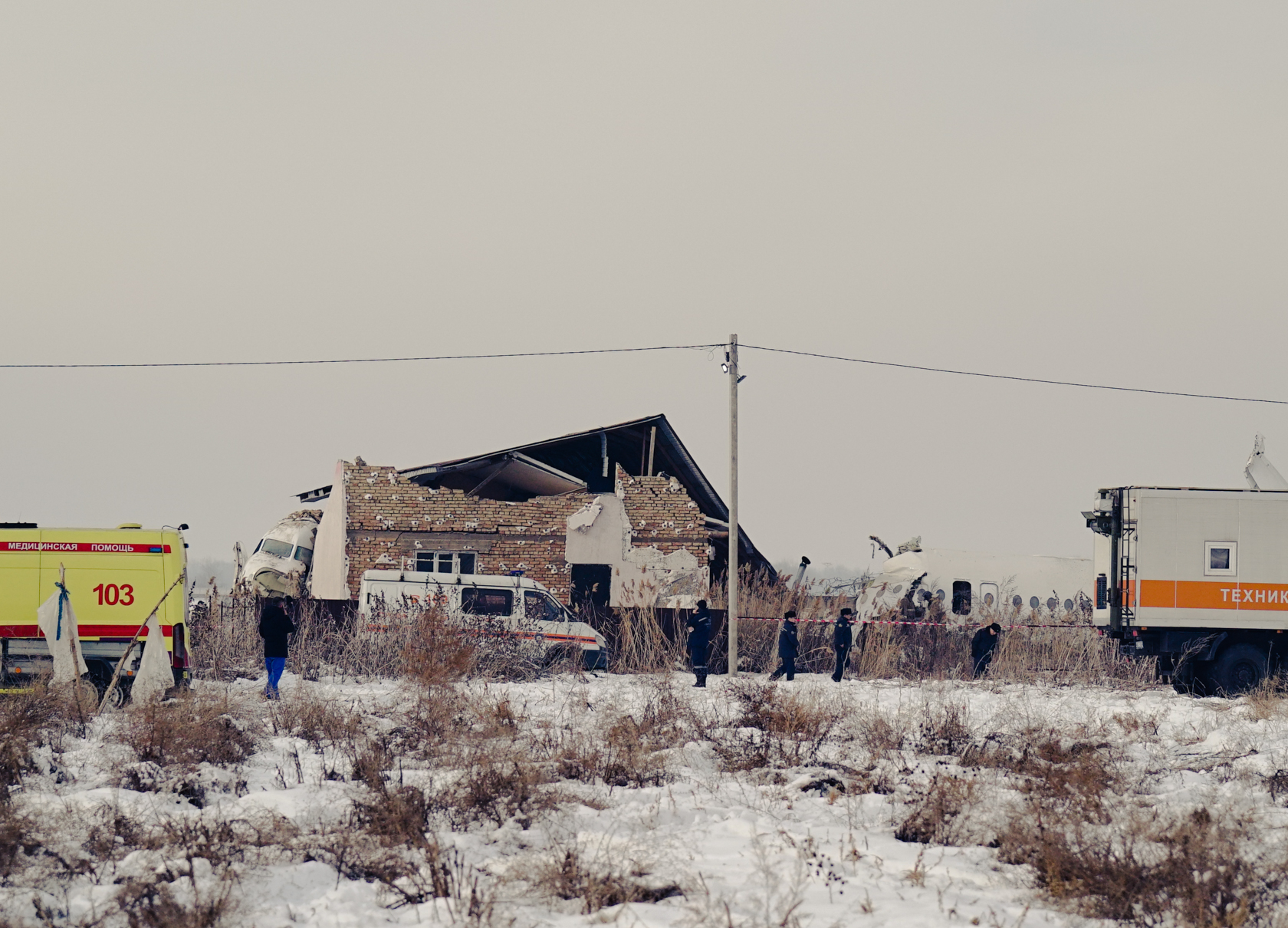 A photo report from the crash site is available here.
At a briefing at the Almaty airport, Roman Sklyar, the Deputy Prime Minister of the Republic of Kazakhstan stated two speculative causes of the crash: pilot error and technical reasons.
---
On board the aircraft were 93 passengers, among them three babies and five crew members. The full list was published by the Ministry of Industry and Infrastructure Development of the Republic of Kazakhstan on its telegram channel:
1. Uderbaeva Kimbat
2. Omarov Rinat
3. Temenov Aybar
4. Nurbekov Abay
5. Nurbekova Mariam (child)
6. Bekzhanova Nagima
7. Zhaygashty Adil (child)
8. Zhaygashty Ali (child)
9. Nurbekova Adina (child)
10. Kaliev Baurzhan
11. Tumatov Kairhan
12. Amanzhol Sania
13. Kaydarov Rustem
14. Baimurat Nurislam
15. Nabiev Edik
16. Anufriev Valery
17. Son Yuri
18. Son Yana
19. Baimbetova Gulnar
20. Astashov Nikolay
21. Amanov Serik
22. Ishina Arman
23. Mukasheva Saltanat
24. Zhumakhanov Shyngystore
25. Ibraev Darkhan
26. Rakhimzhanova Aliya
27. Sidelkovsky Andrey
28. Karibaeva Bazarkhan
29. Kozhabergenov Daulet
30. Yerman Maral
31. Bekmaganbetov Bakhytzhan
32. Kruglova Dana
33. Nurakhmetova Shynar
34. Ospanova Amina
35. Abilev Zhanat
36. Dedov Vitaliy
37. Nadezhda Karnayeva
38. Zhanbolatova Bekzat
39. Klykov Matvey
40. Nazaraliev Aslan
41. Kaipbergenova Gulnara
42. Mazhkenova Altyn
43. Koshenova Gulnura
44. Nurhamit Tileules
45. Zhanbosynova Dinara
46. Daulet Dinara
47. Eskerov Zhandos
48. Akmaganbetova Asem
49. Sagimbekov Arman
50. Kuralbay Aygerim (child)
51. Tulebaev Nurlan
52. Tulebaeva Anar
53. Kuralbay Dameli (infant)
54. Zubov Victor
55. Zubova Galina
56. Zholdybaev Bekzat
57. Orynbaev Nurdos
58. Yerimbetov Sarsenbek
59. Aibolatova Zukhra
60. Omarova Ayman
61. Iminova Zulfiya
62. Abdisattar Zhankozy
63. Akhbolat Davaa
64. Usen Sattigul
65. Akhbolatkyzy Asylim (infant)
66. Asel Abildaeva
67. Serikov Meyrambek
68. Gatiat Aisulu
69. Gatiat Maksut
70. Gatiat Adiljan (infant)
71. Alekperov Oleg
72. Devichinskaya Olga
73. Murat Latipa
74. Saltanat Talap
75. Saltanatkyzy Ularshing
76. Gabdyjamalova Zubarzhat
77. Karateev Ivan
78. Kuanshalin Marat
79. Utepov Erkin
80. Mamiev Murat
81. Seypilov Ilyas
82. Egamberdiev Nabi
83. Popkov Andrey
84. Kulgavy Evgeny
85. Nuerlan Maolin
86. Abaganova Nazym
87. Alimkhan Nurbolat
88. Adaev Erkebulan
89. Akisheva Gulim
90. Asyrova Anara
91. Nurmanova Saule
92. Nurmanov Askhat
93. Kadauov Temirlan
The crew of the aircraft:
Captain of the aircraft: Muratbaev Marat Ganievich - 03/07/1961
Co-pilot: Muldakulov Mirzhan Gaynulovich - 05/04/1965
Board conductors: Valiulina M., Sakhov M.A., Osmanov R.D.
---
All Photos by ÅDÅMDÅR/CA
Use is only possible with the written consent of ÅDÅMDÅR/CA