Adamdar/CA's new author, Heorhii Ivanchenko, is a young documentary photographer from the Kyiv region. He has been documenting the life of civilian and military Ukraine from the very beginning of the Russian-Ukrainian war. Heorhii works both in the peaceful and deoccupied areas, as well as the frontline and hot points of Ukraine.
Heorhii Ivanchenko tells the story of a group of volunteers saving the lives of hundreds in Kharkiv's northern oblast'—one of the most dangerous regions in embattled Ukraine, an area that has been consistently under fire from the first days of the Russian invasion.
Piatykhatky is a neighborhood built around the National Science Center "Kharkiv Institute of Physics and Technology," a building that was razed to the ground by Hitler's Wehrmacht during World War II. After its revival, it became the principal site for the development of Ukraine's atomic energy program. Most of Piatykhatky's residents either work at the institute, or support it in another capacity.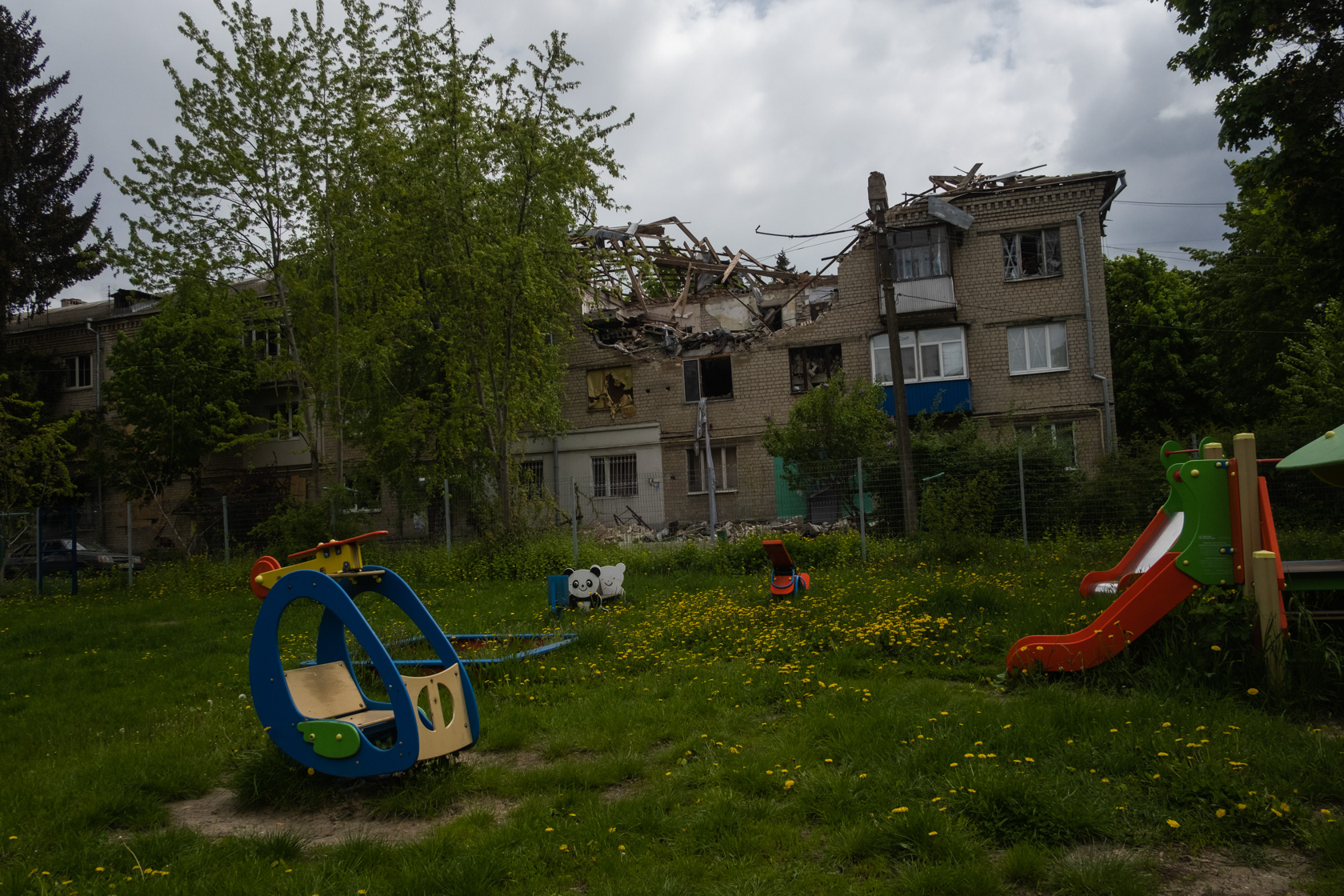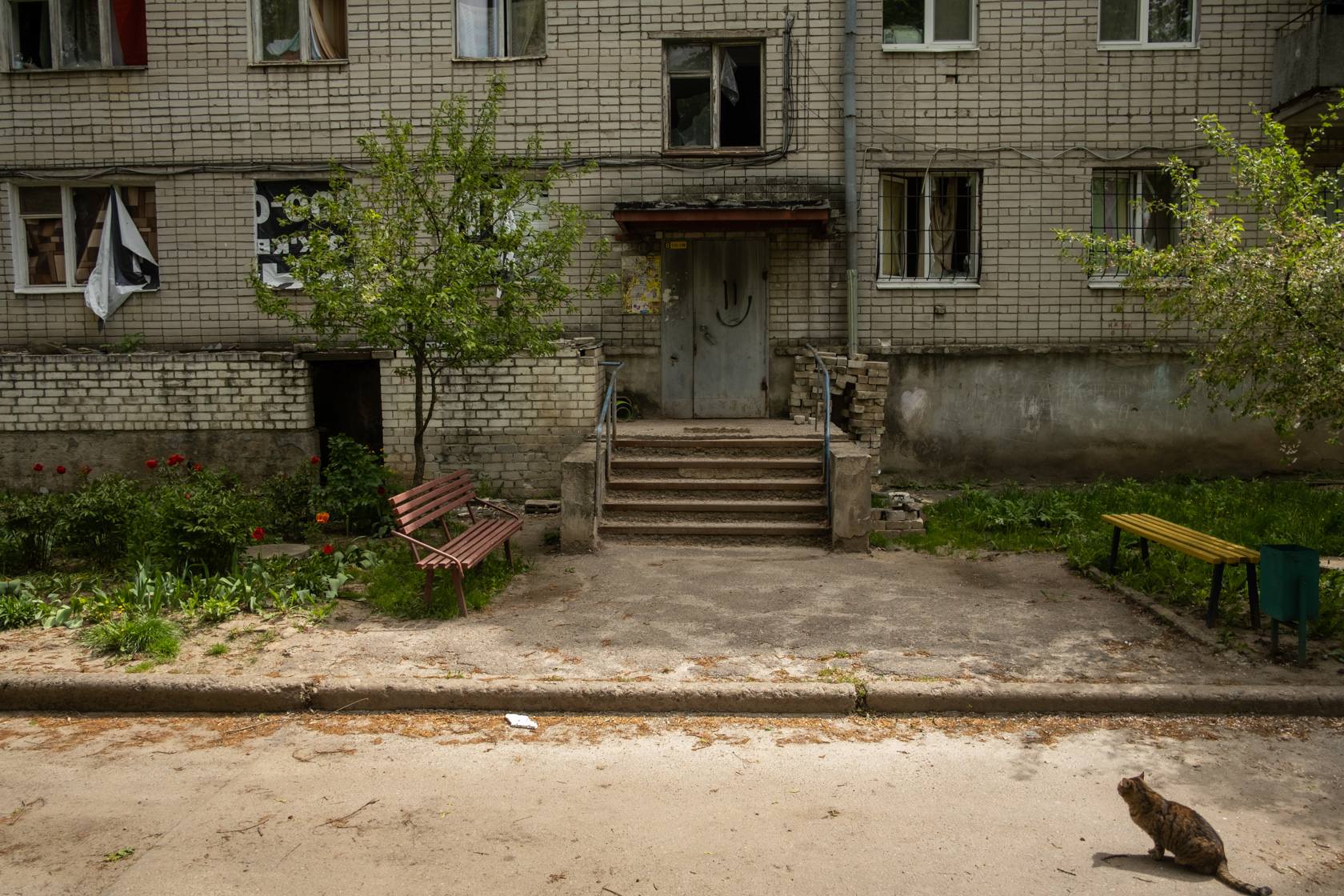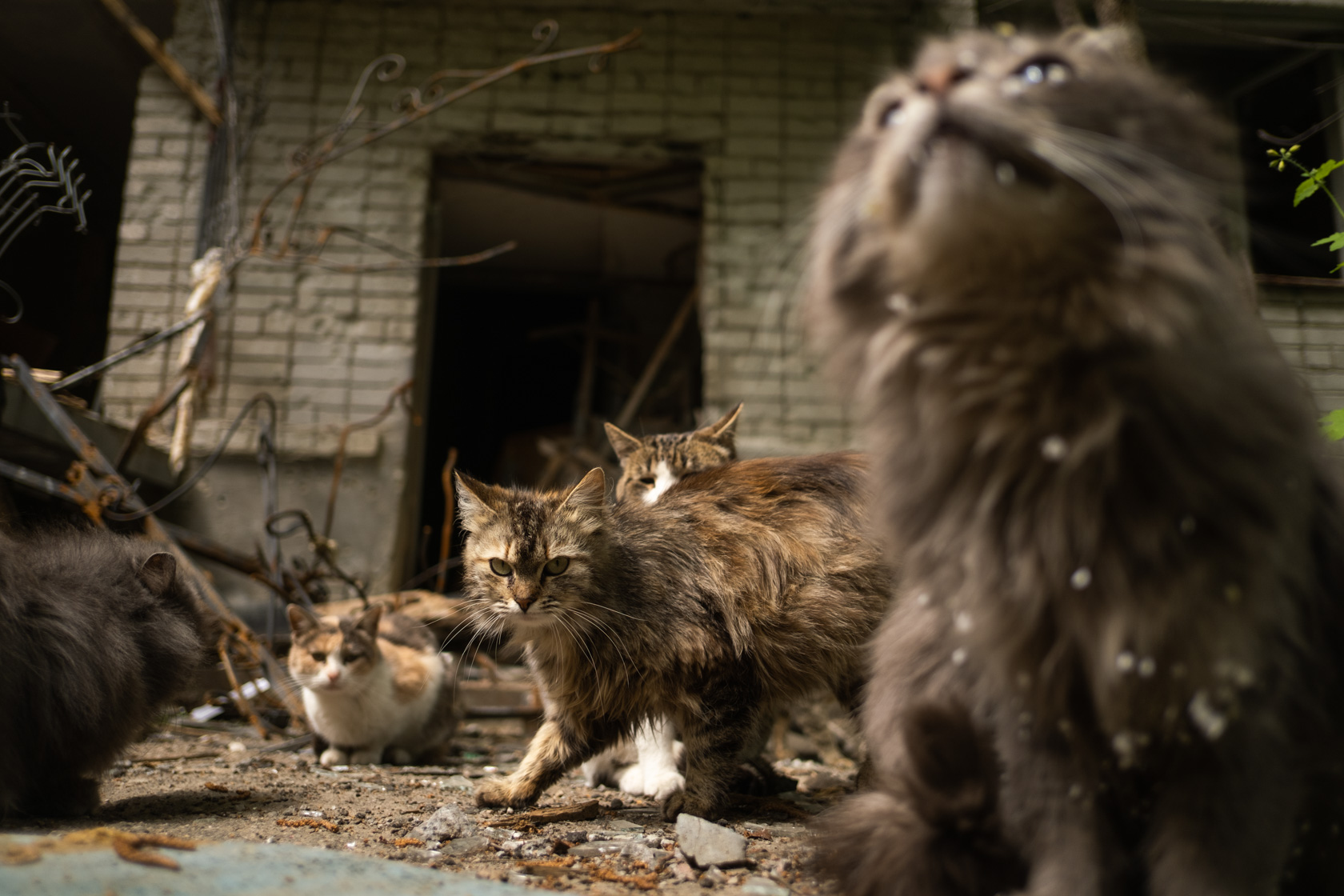 A significant proportion of Piatykhatky's residents are Russian language speakers, and many of them have Russian roots. Until the last moment, they believed that Russia would not invade Ukraine. But on February 24th, their hope–along with their houses–was napalmed. By February 25th, the streets were littered with the remains of Russian armored vehicles headed towards Kharkiv.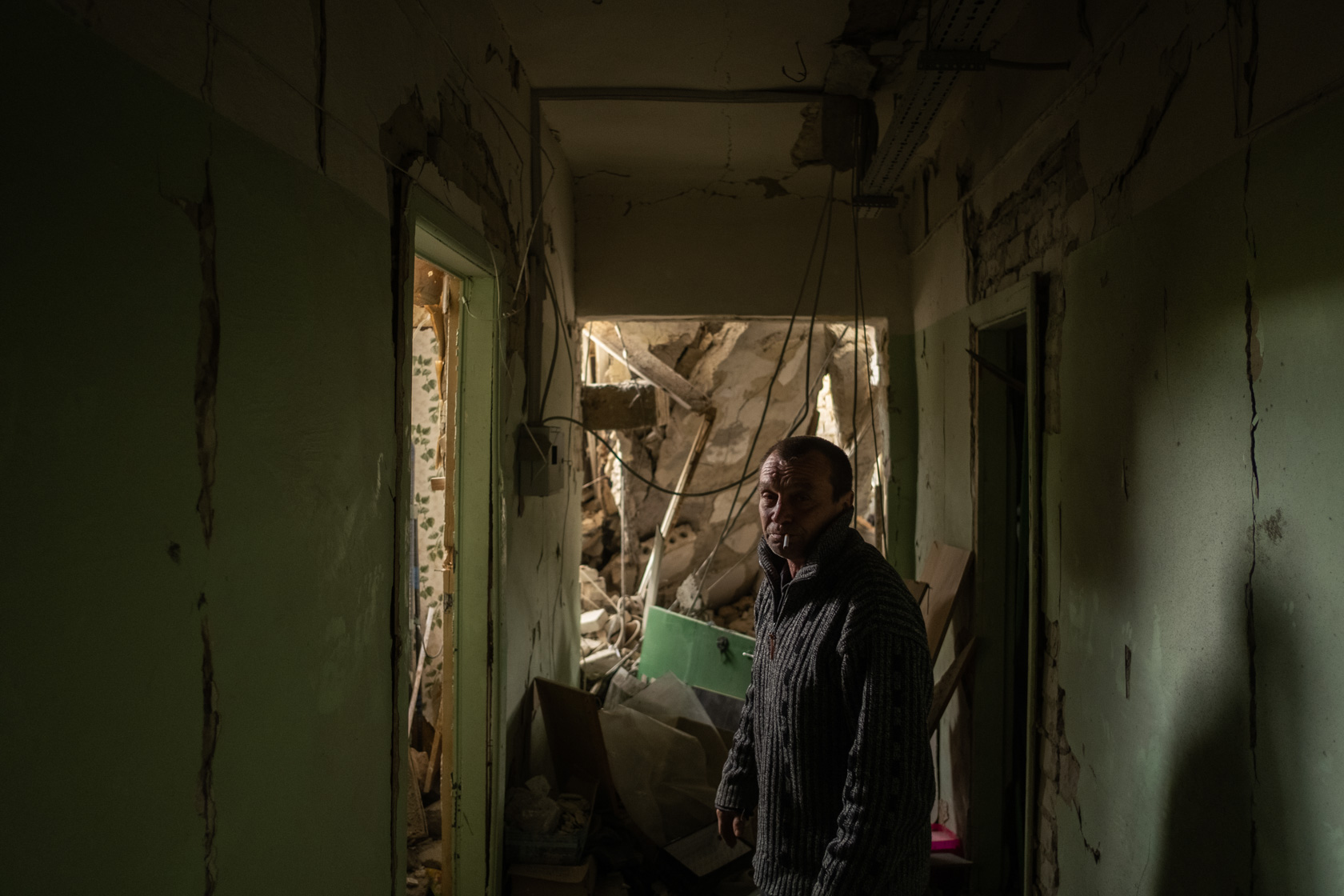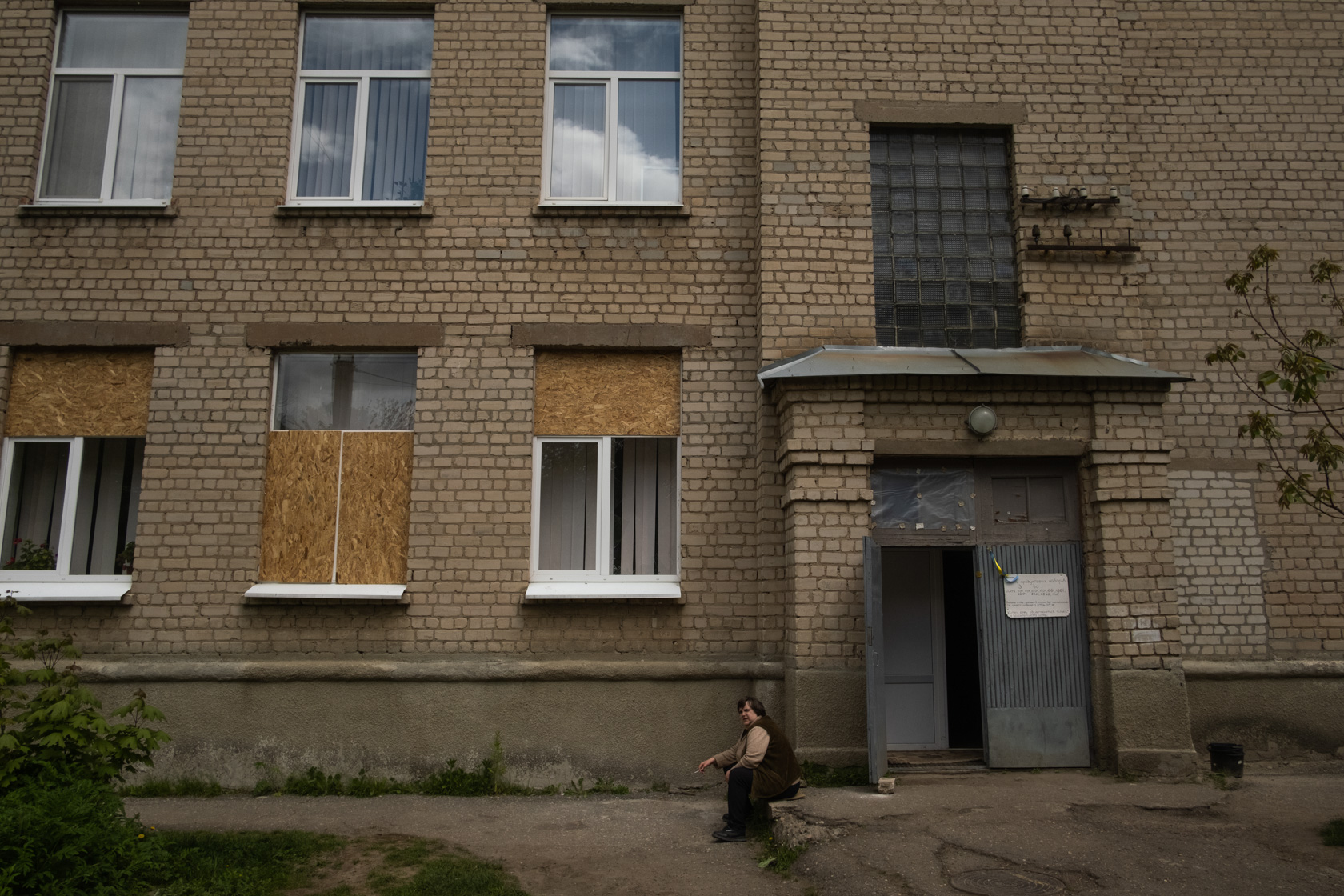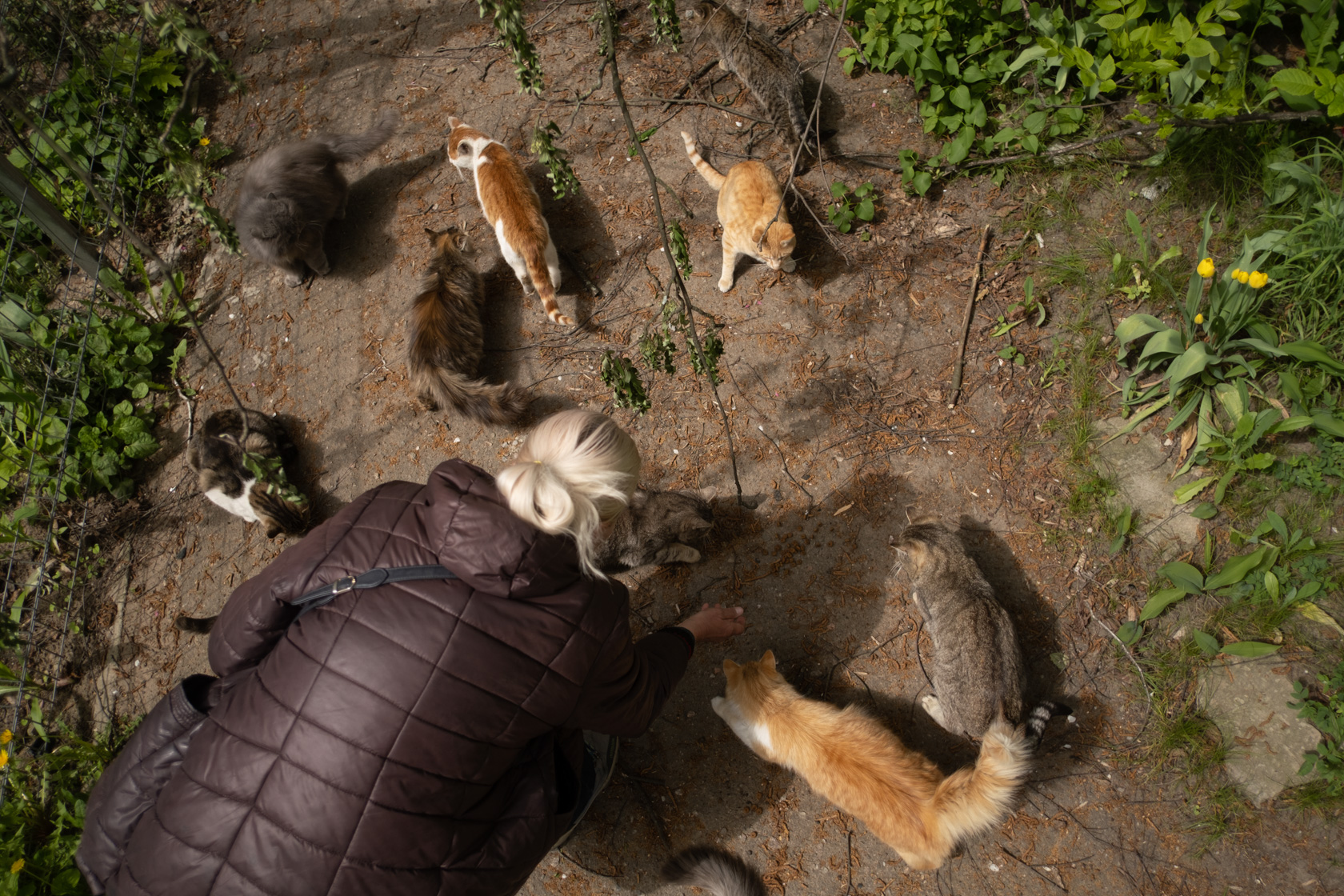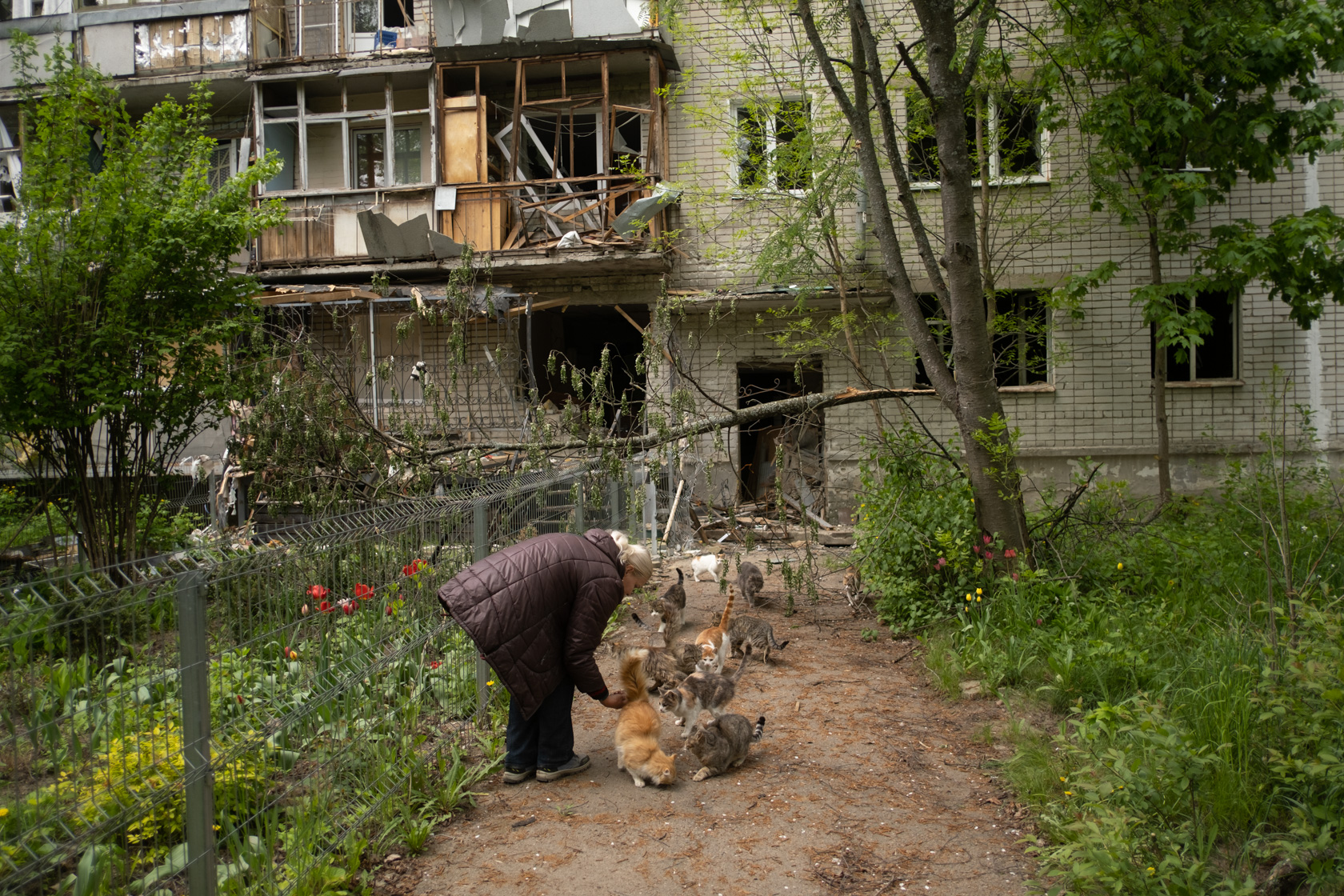 Geographically, Piatykhatky is a small island on the north end of Kharkiv. The neighborhood is only thirty kilometers from the border with Russia, and eight kilometers from the village of Rus'ka Lozova, the point from which the Russian army has been launching its artillery and missile fire.
As of August 2022, Rus'ka Lozova is a no man's land: just driving into town gives you goosebumps. At the edge of our sightline, we glimpse a few locals who, by some miracle, are still alive amidst all the rubble and fighting. Fires from shelling, ruined bridges, dangerous, cratered roads, and crumpled houses…This was the view before us as we—me, Kazakhstani journalist Timur, Kyiv volunteer Vlad, and Ukrainian armed forces officer Petro—move quickly through the wounded village in a red Nissan.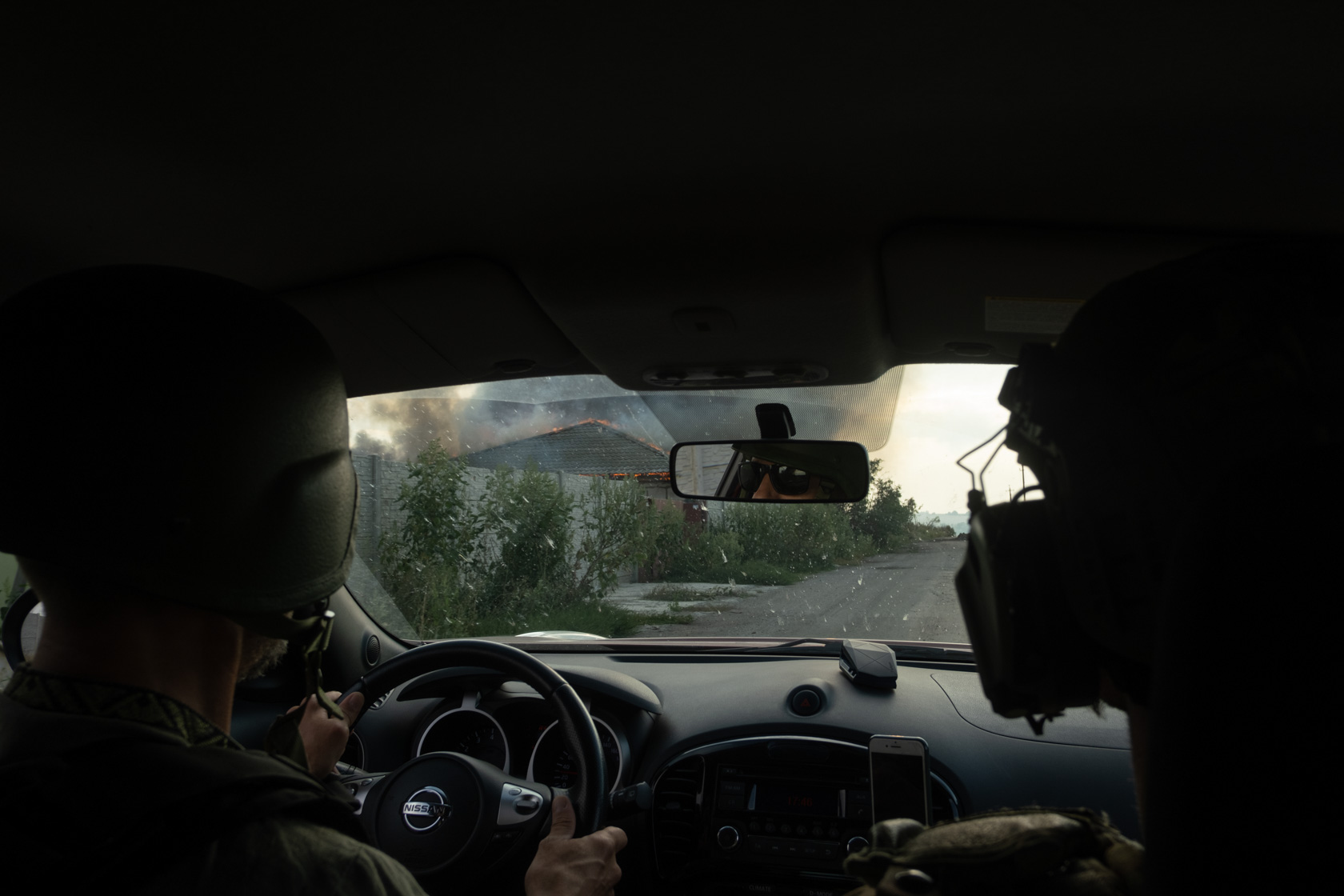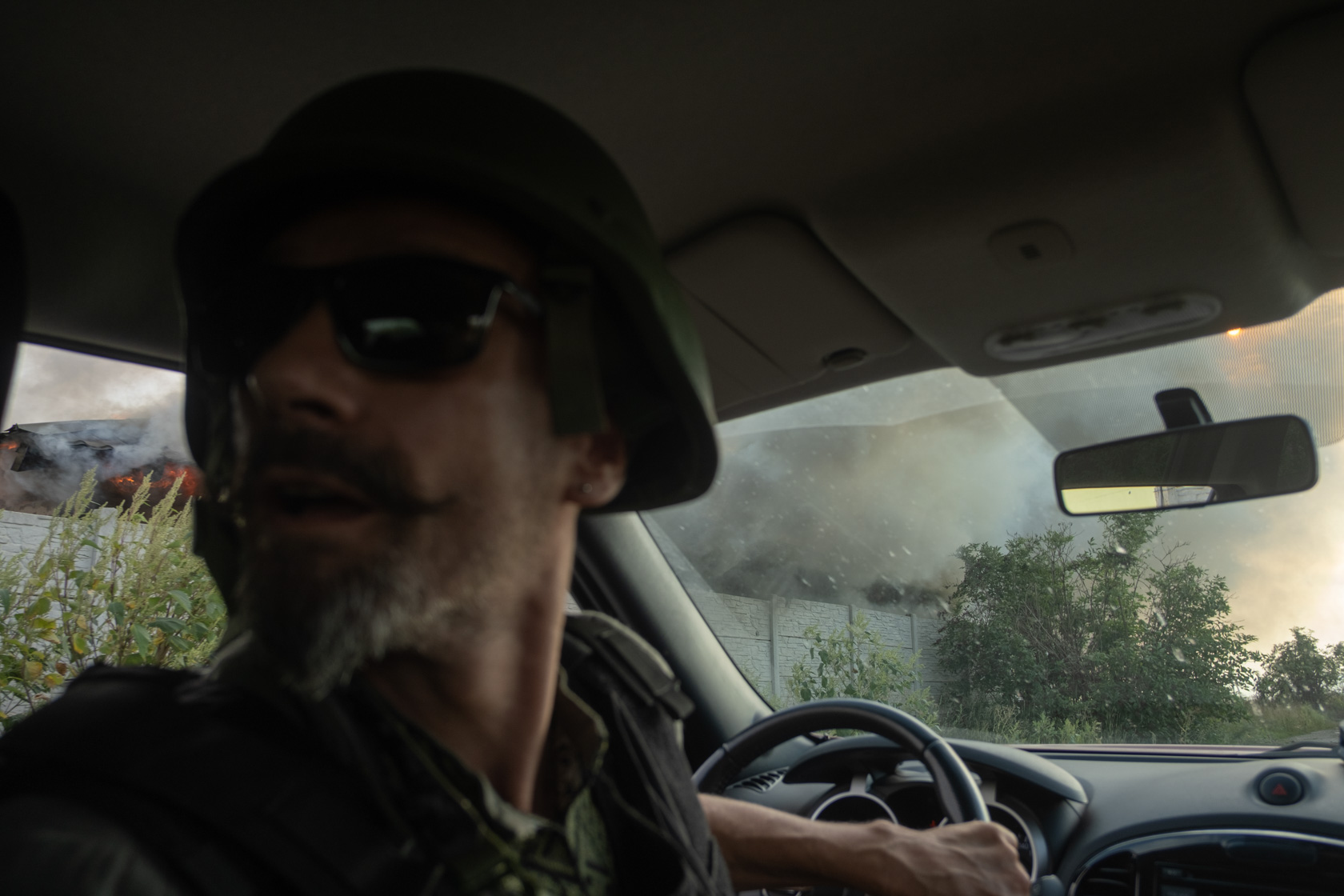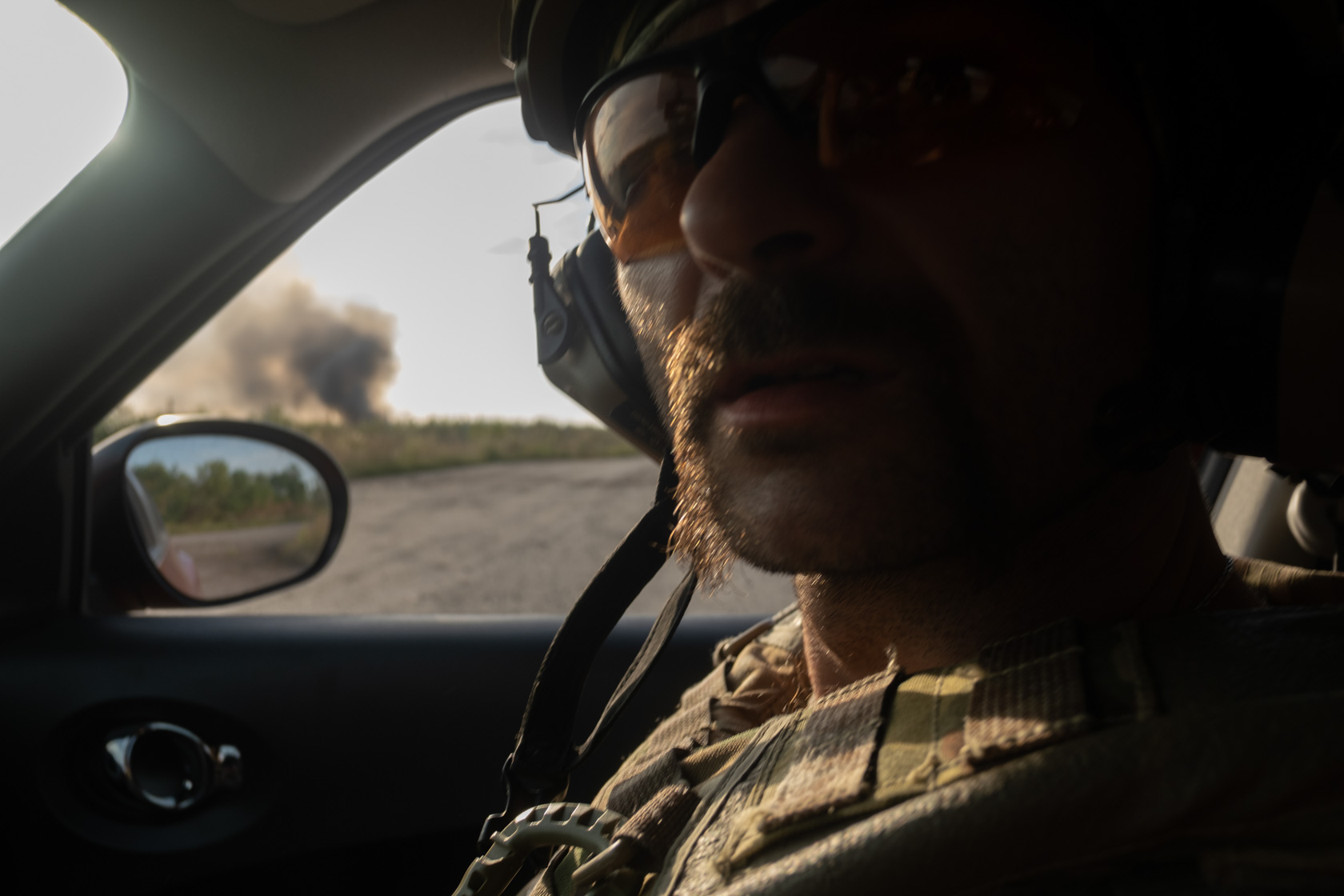 Volunteers
Before the war, the town of Piatykhatky had 12-14,000 residents. By spring, 350 people remained, and only about 50 of them were able to take care of themselves. Despite daily artillery fire and RSZO "Grad" shelling, despite the risk of being wounded or killed, a few locals decided to stay in Piatykhatky to help their neighbors survive. This group became the local, self-organized volunteer point "Piatykhatky-Bam".
The group "Piatykhatky-Bam" consists of 25 people, from 18-year-old Sasha to 51-year-old paramedic Viktoria. The group's priority is to take care of the 218 elderly and/or immoble residents, those who are physically unable to look after themselves.
"In the old part of the neighborhood, not one building is left standing, and in the center most of them have broken windows and collapsing floors," says the main initiator of the volunteer movement, Andrey Tagaev. Despite this, people are returning to Piatykhatky; by August, the population was five times the previous count.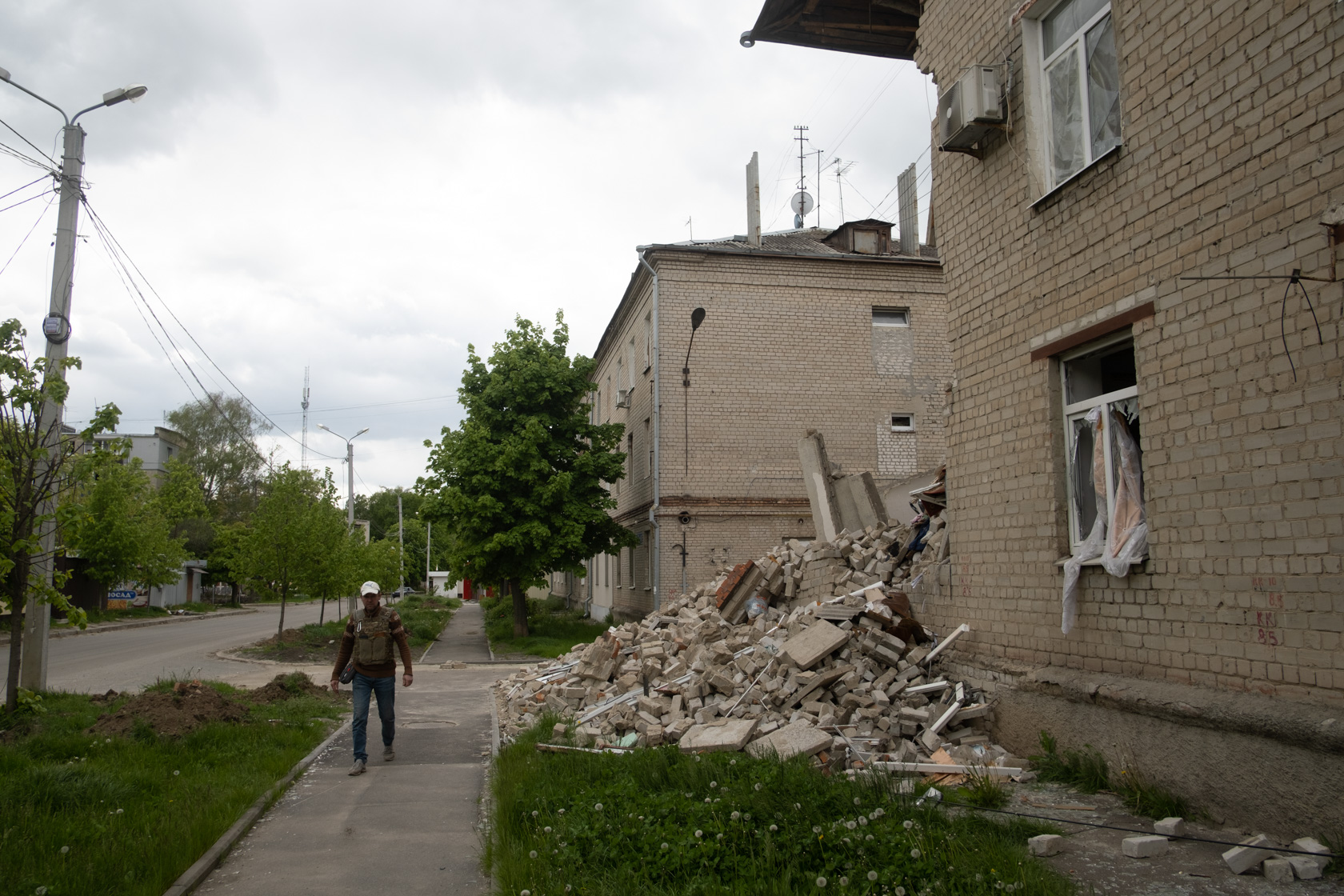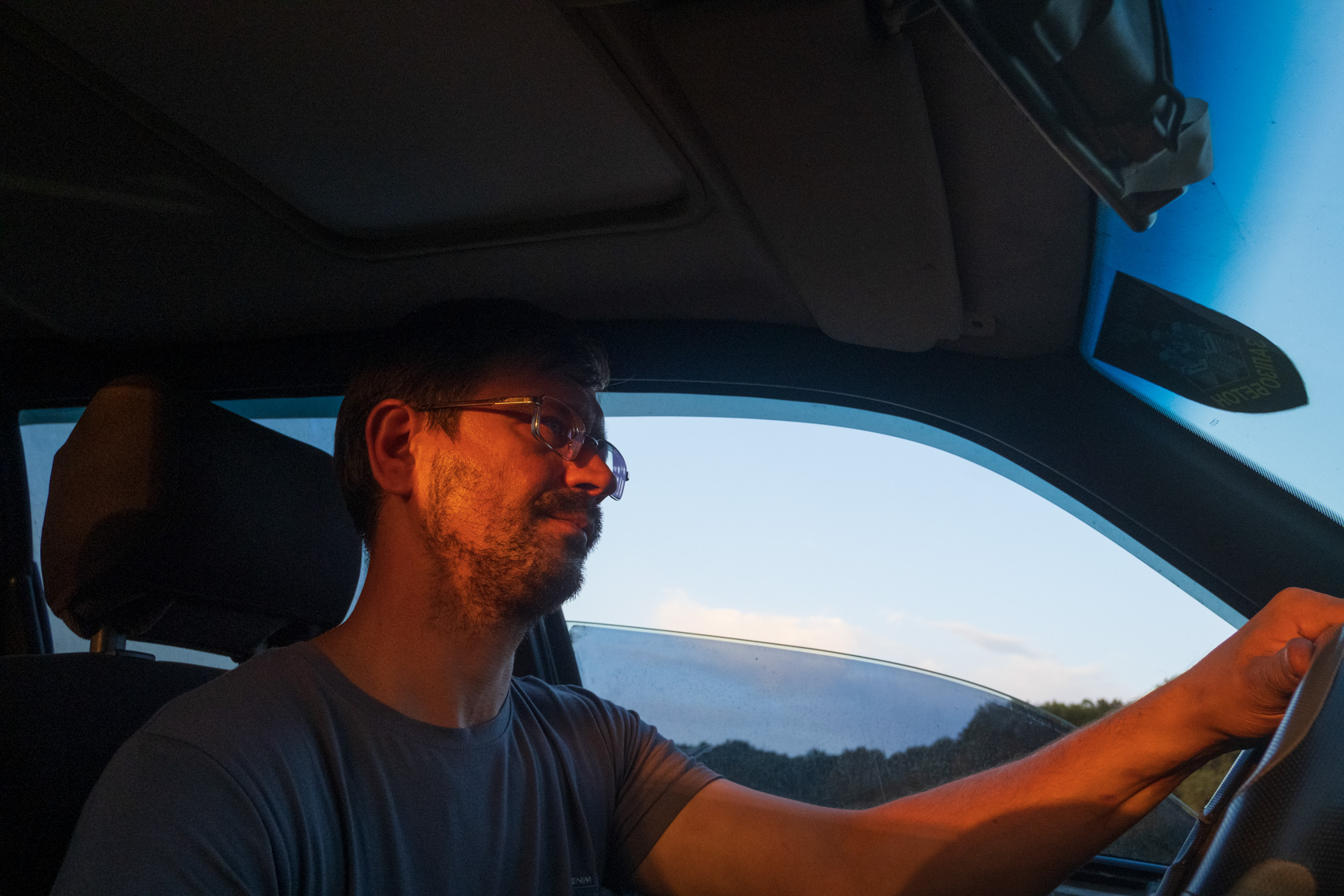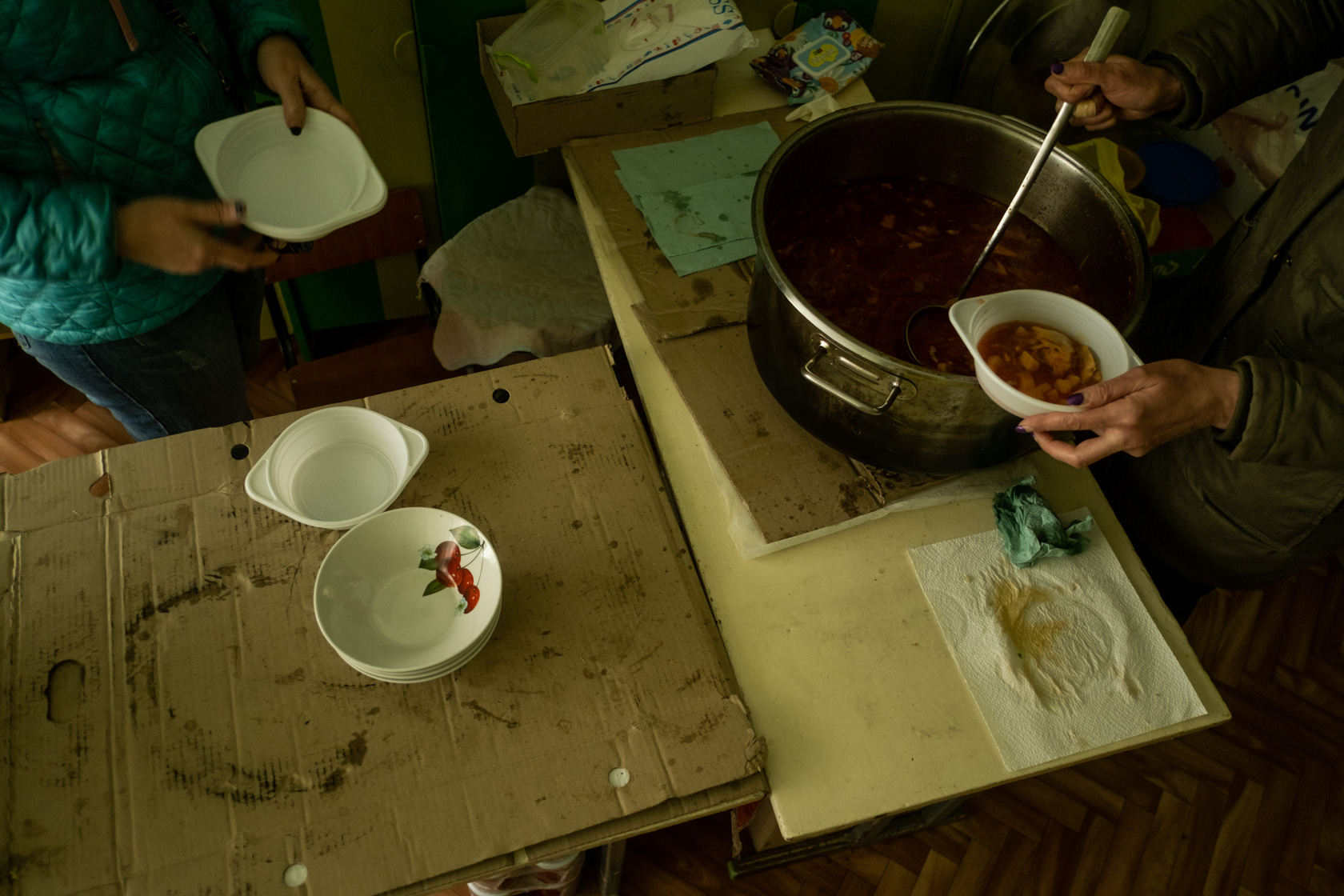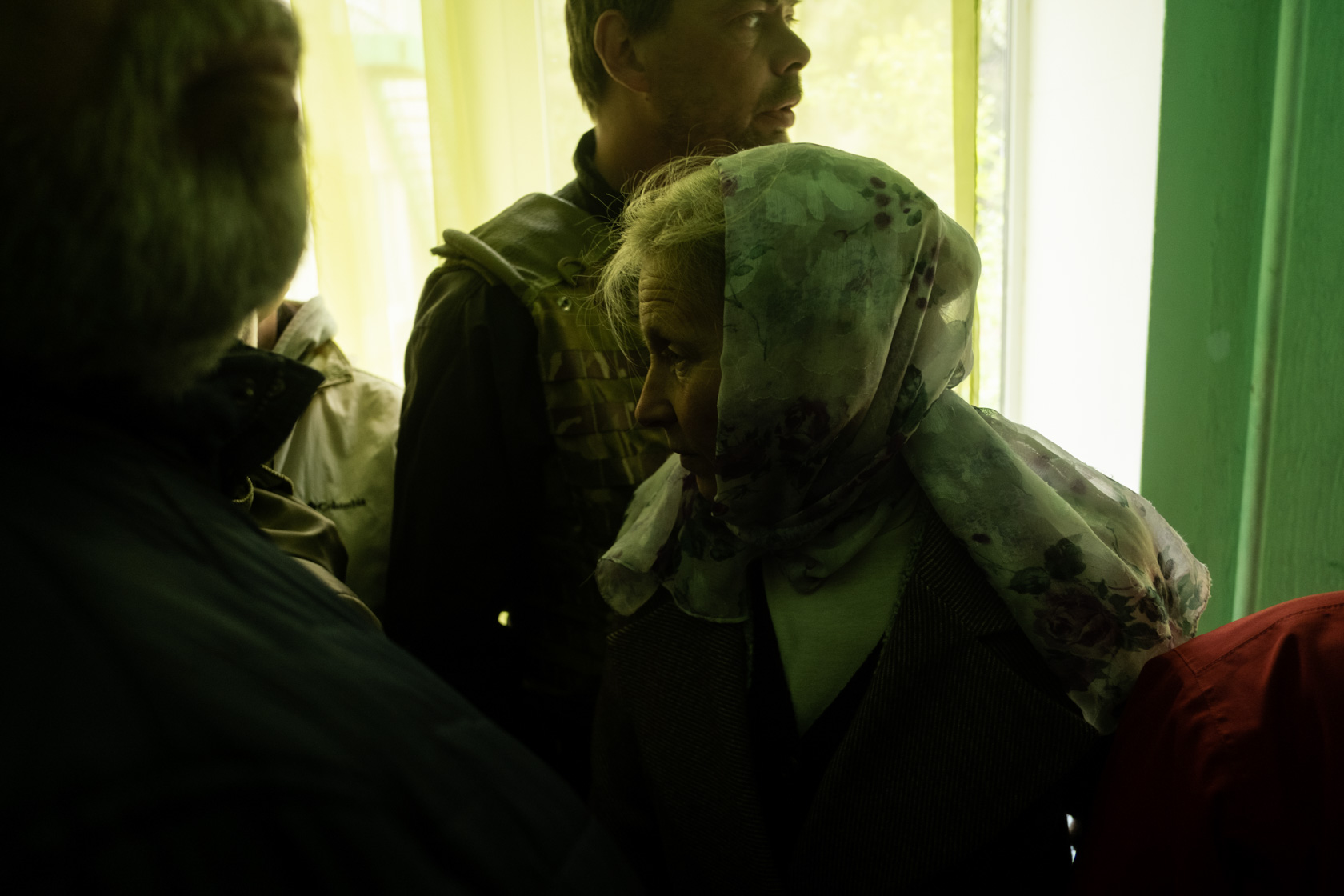 "I love when there's lots of life around. May life beat death."
Supporting life in the neighborhood has become a daily task for the volunteers: preparing hot meals, making rounds to limited mobility patients, providing diesel generators, sorting piles, delivering medications, food rations, and pet food, evacuating residents, and blacking out vulnerable windows with sheets of particle board. Every week volunteers help over 800 residents, including those in the neighboring villages of Cherkas'ka Lozova, Lesnoye, and Rus'ka Lozova, access to which in August 2022 was limited due to the high risk level. Volunteers work in extreme conditions and grapple with massive risks, as the Kharkiv region is one of the most dangerous and bombarded oblasts of Ukraine.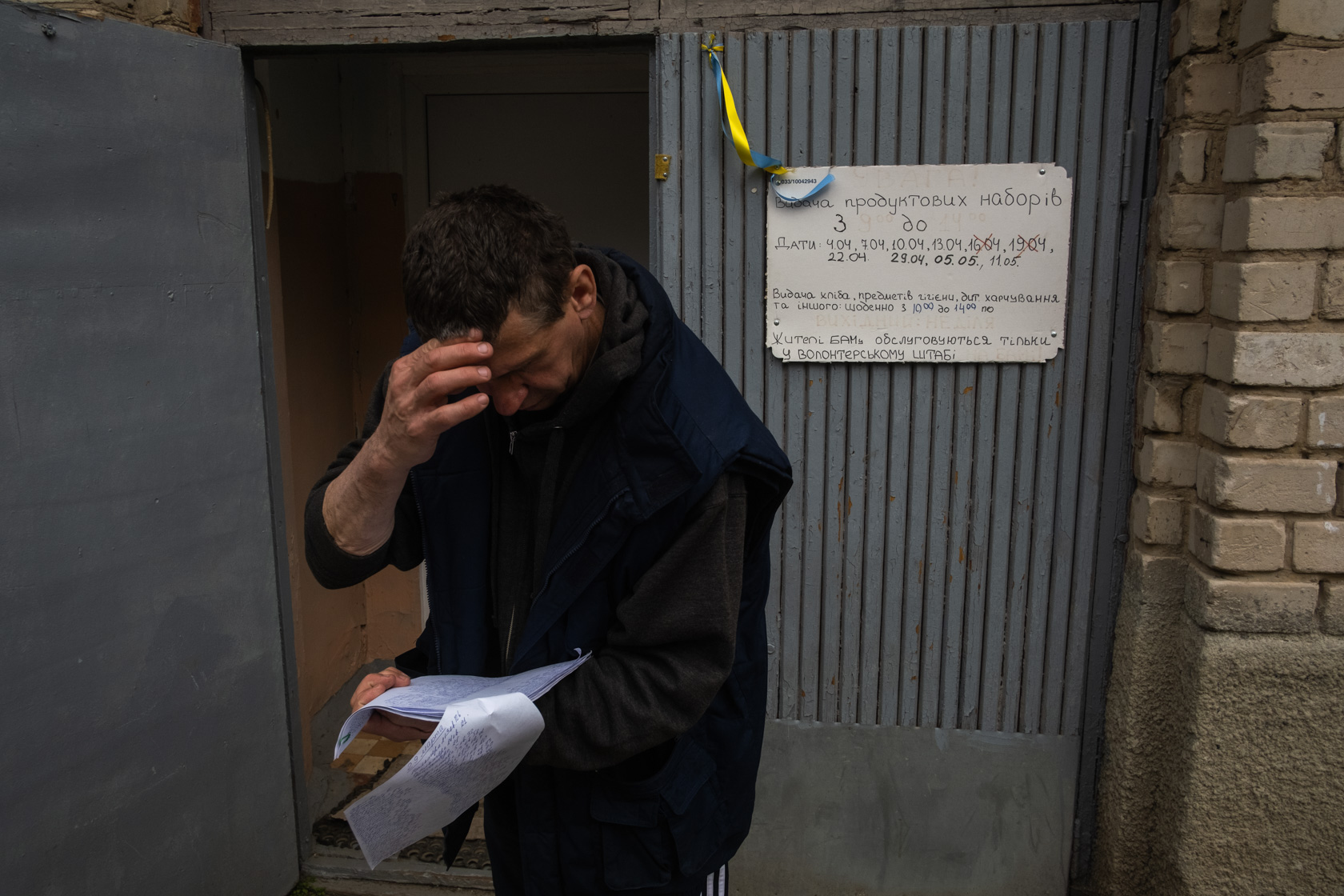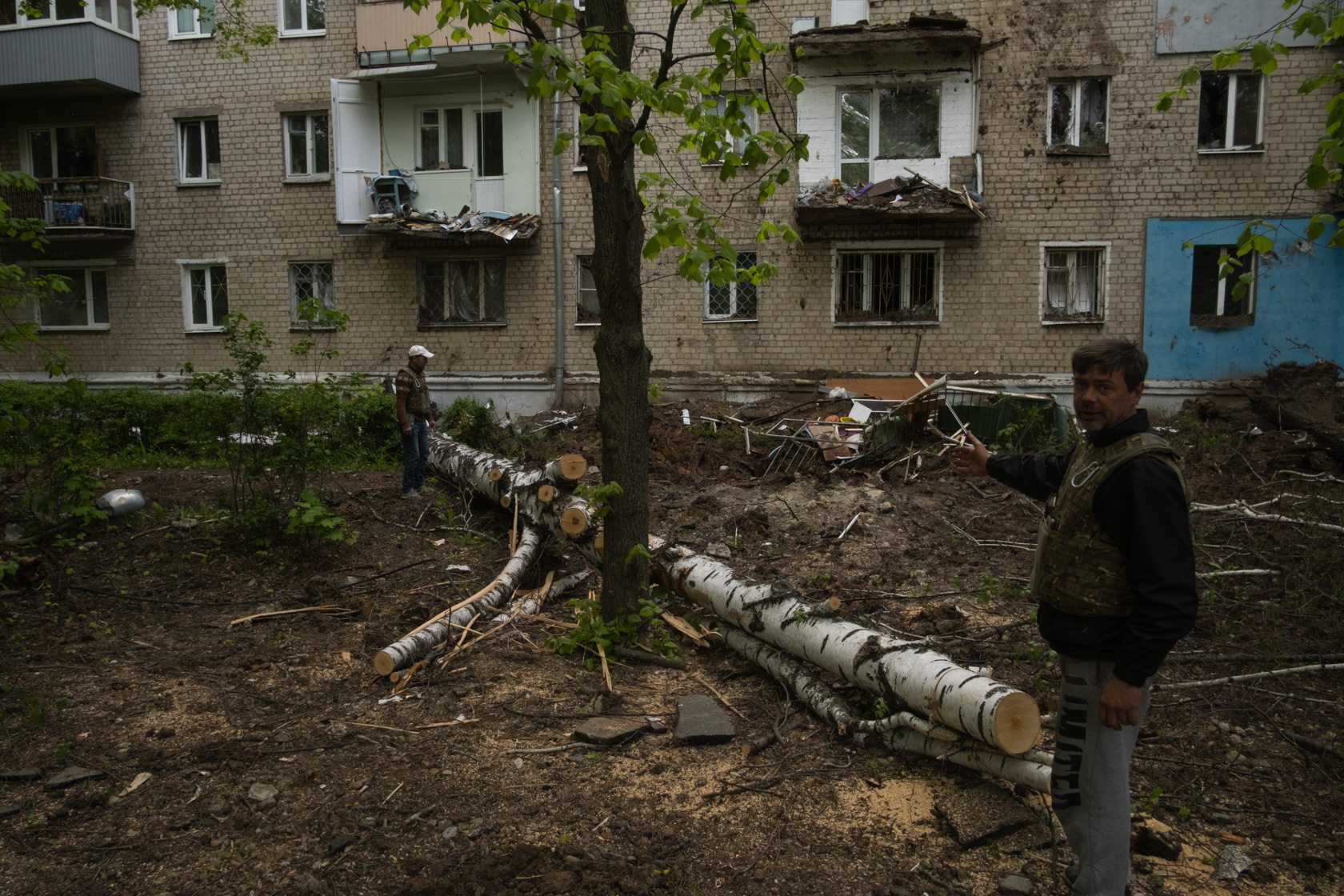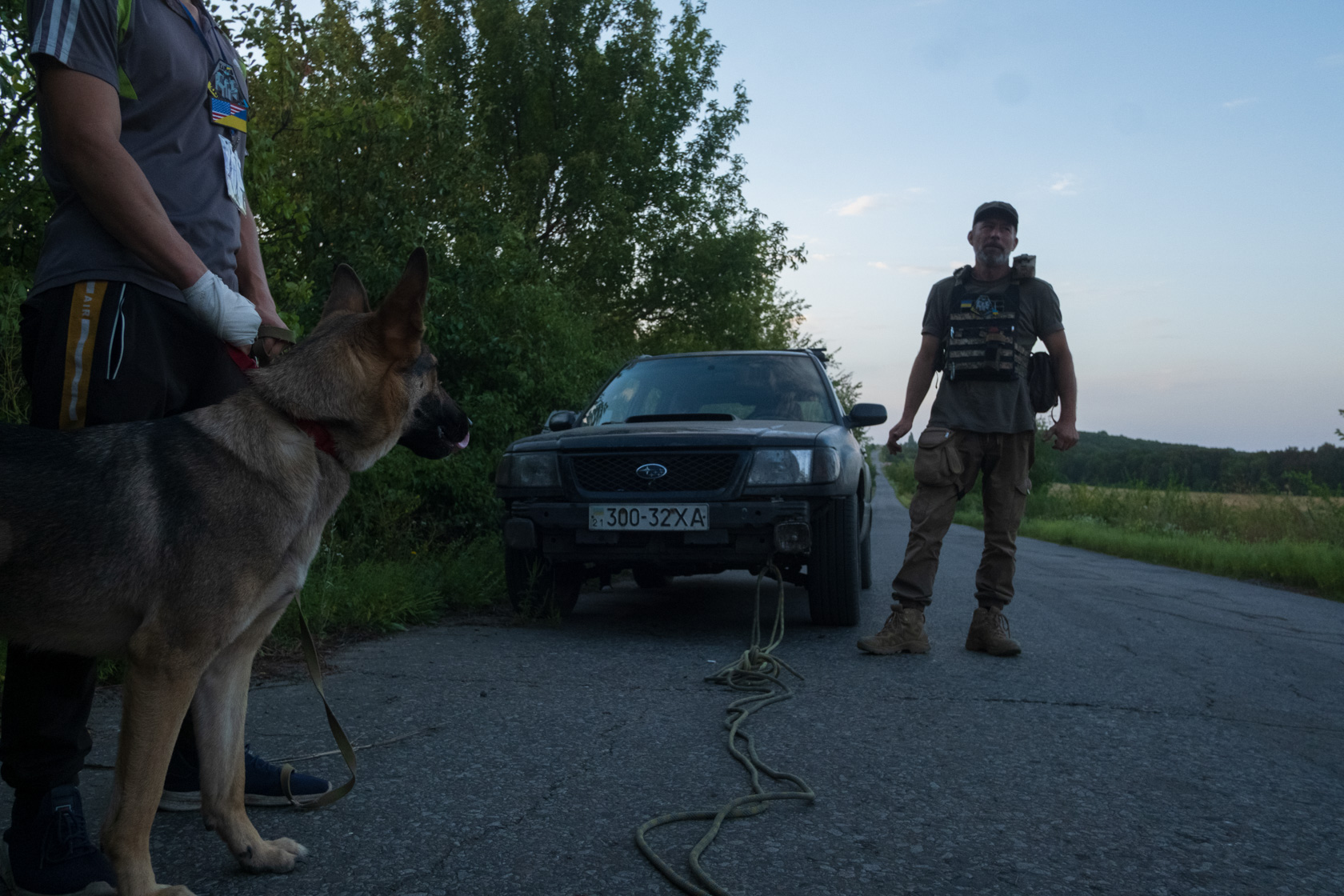 Viktoria Gerasimenko, a civilian paramedic, used to work as a landscape designer and developer before the war. These days, Viktoria and her spouse have set up a zoo in their house: cats, dogs, parrots, ferrets, rats, even some fish. Almost all of the animals they saved over the course of the fighting. "I love when there's a lot of life around. May life beat death," Viktoria says with a twinkle in her eye.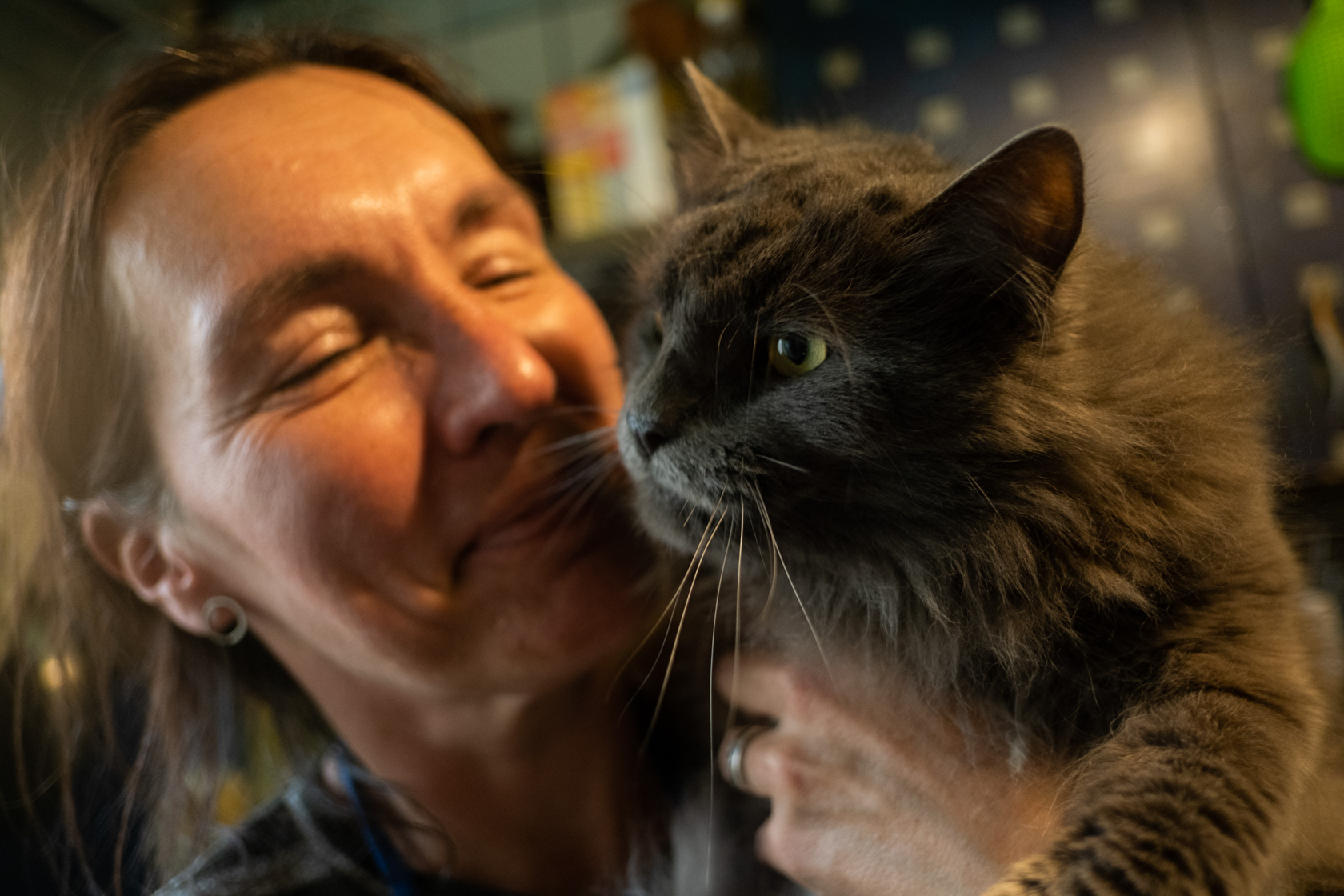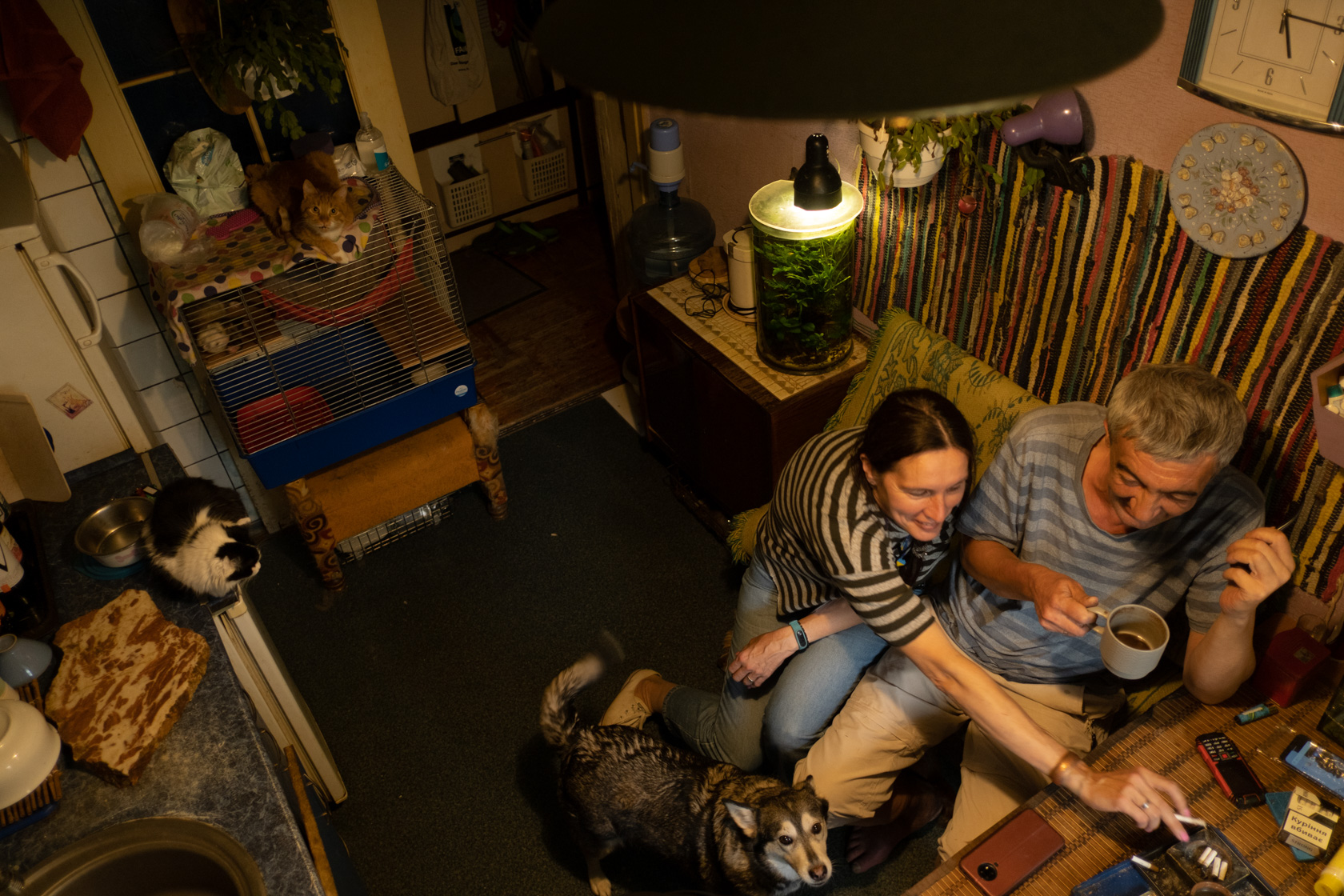 Passing playground swings, Viktoria introduces us to 90-year-old grandmother Galyna, who is swinging on them. "This is our Chief Volunteer of Good Cheer, always bringing us flowers that she grows herself."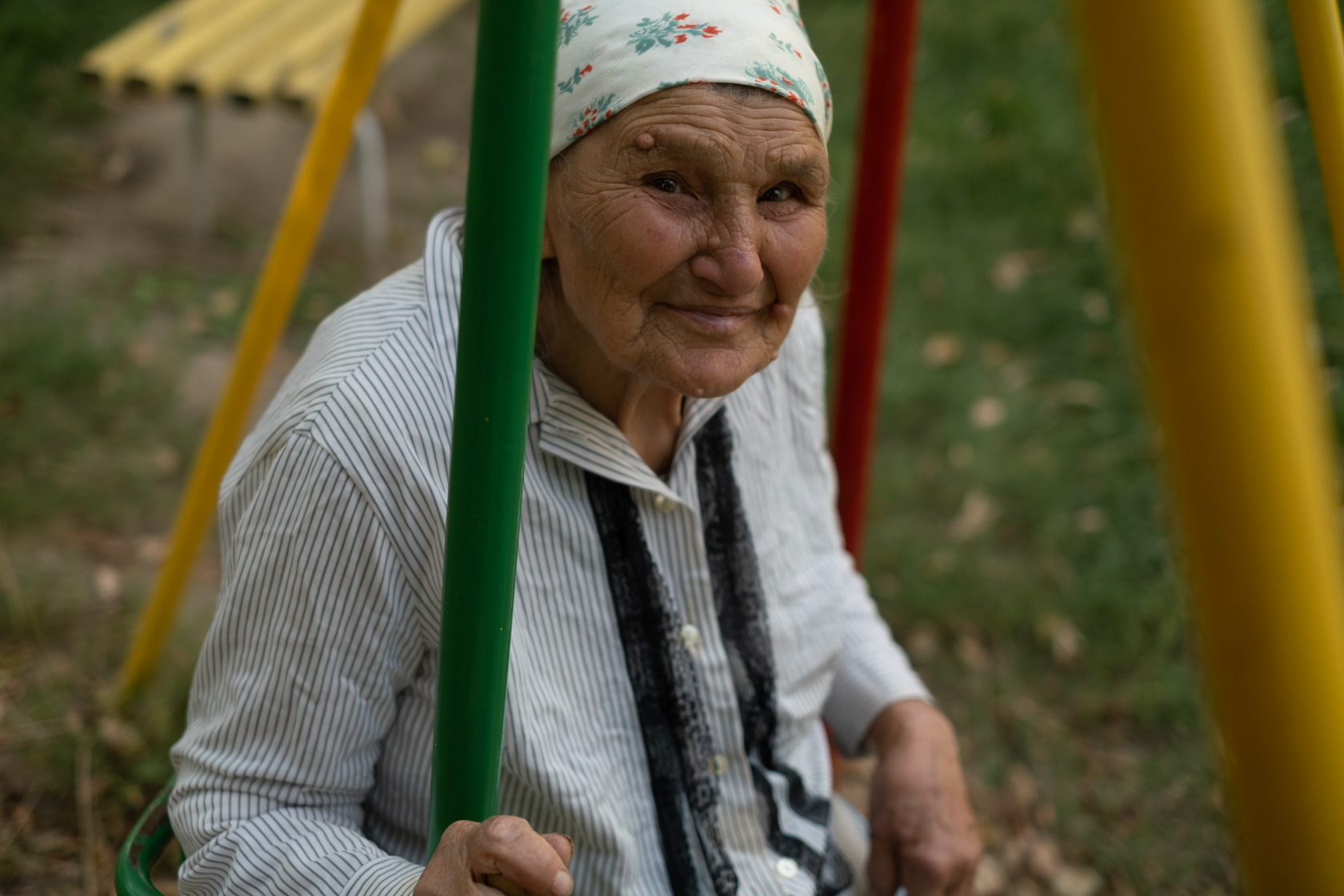 The volunteer center also has an external arm that provides emergency medical help to the wounded and sick. The tasks are already set, and everyone knows what they need to do. Talking with the center's volunteers and observing their work, it's clear that it's a big family, with everyone worrying about, taking care of, and happy to help one another.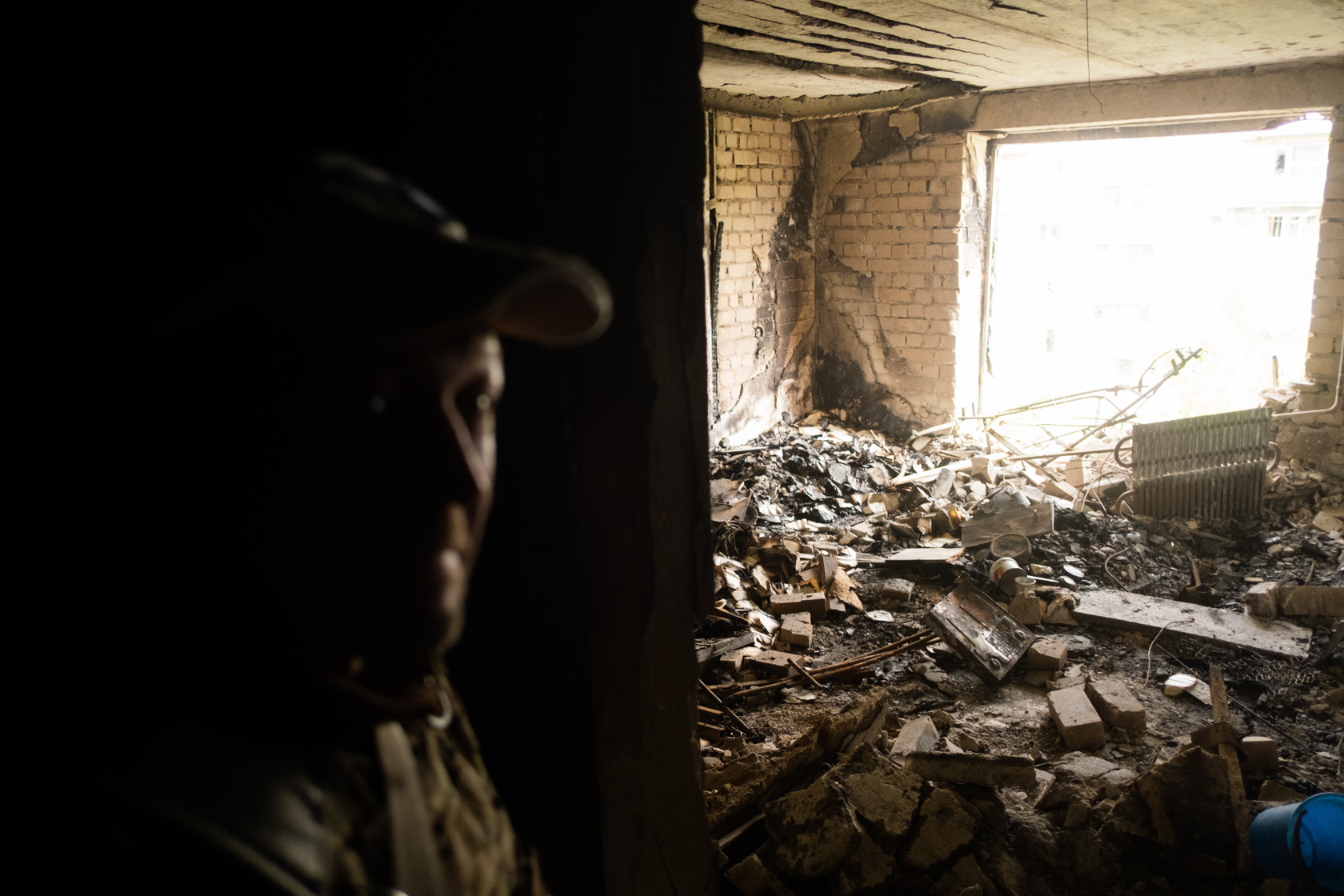 "We must be grateful to this earth, to our people—we must defend her."
Volunteers Sergiy and Vitali lead us through the school corridors. Before the war, this was one of the best schools in Kharkiv. Russian artillery shelling bombarded the school when the war started. In a closet, Sergiy finds his child's pink backpack.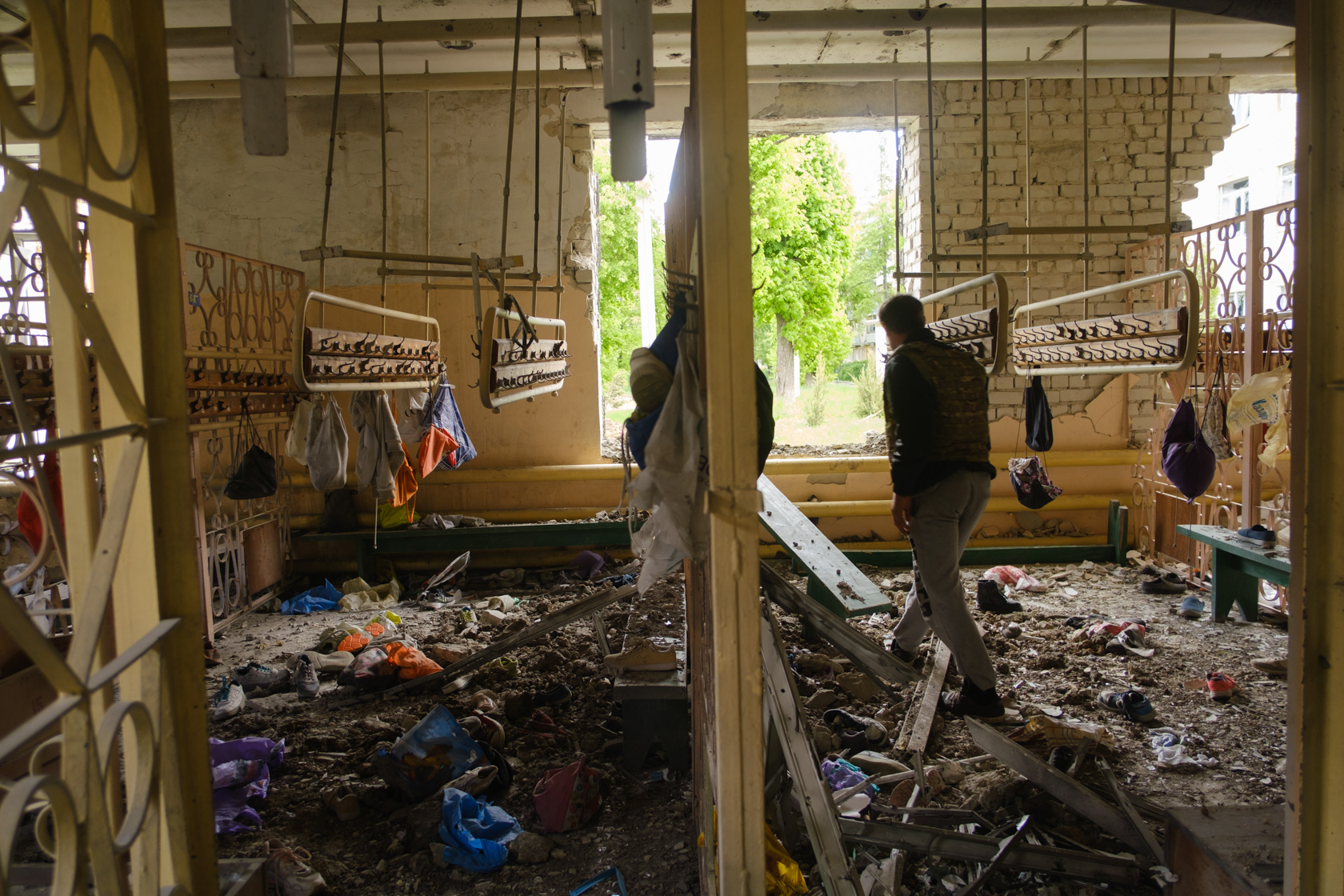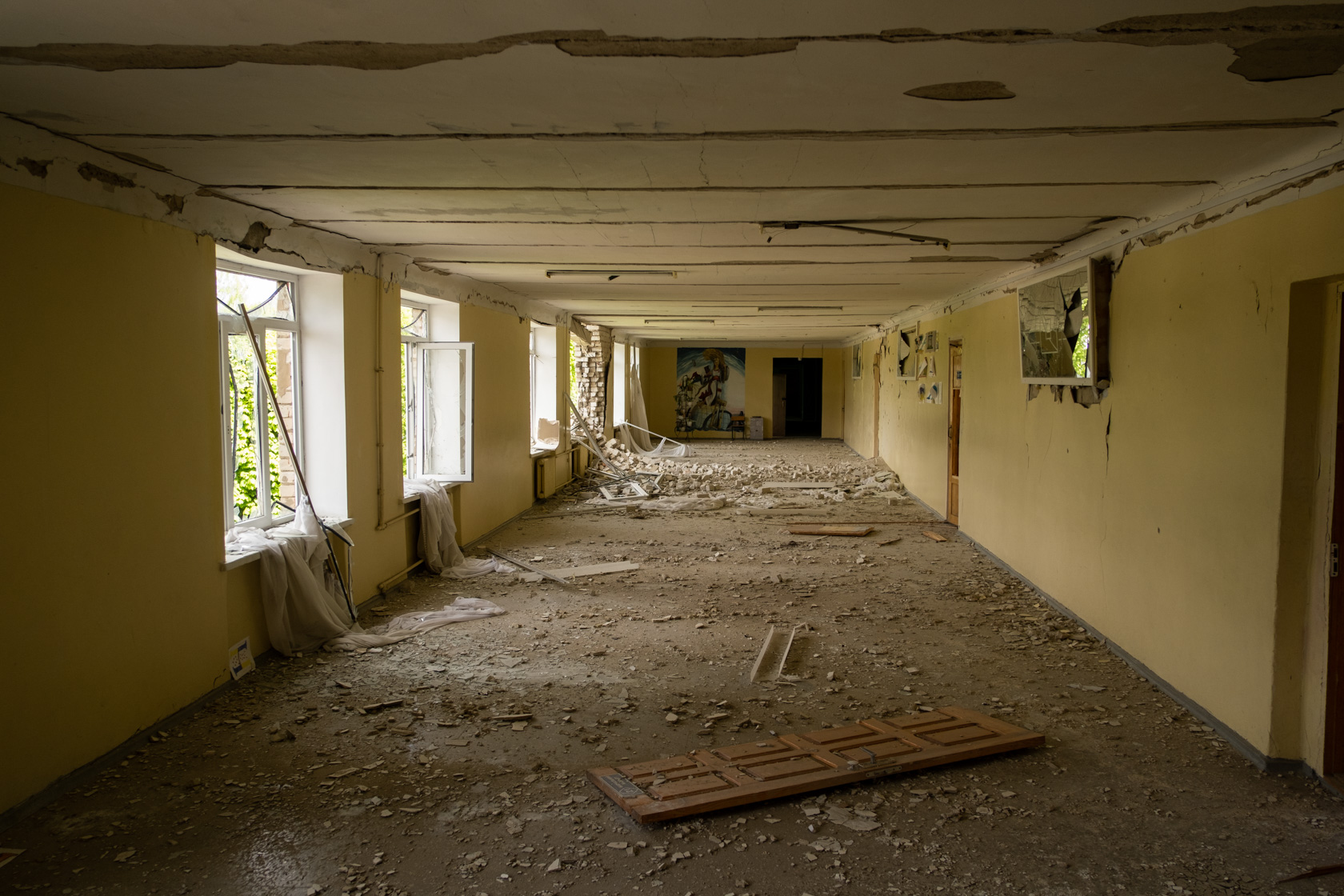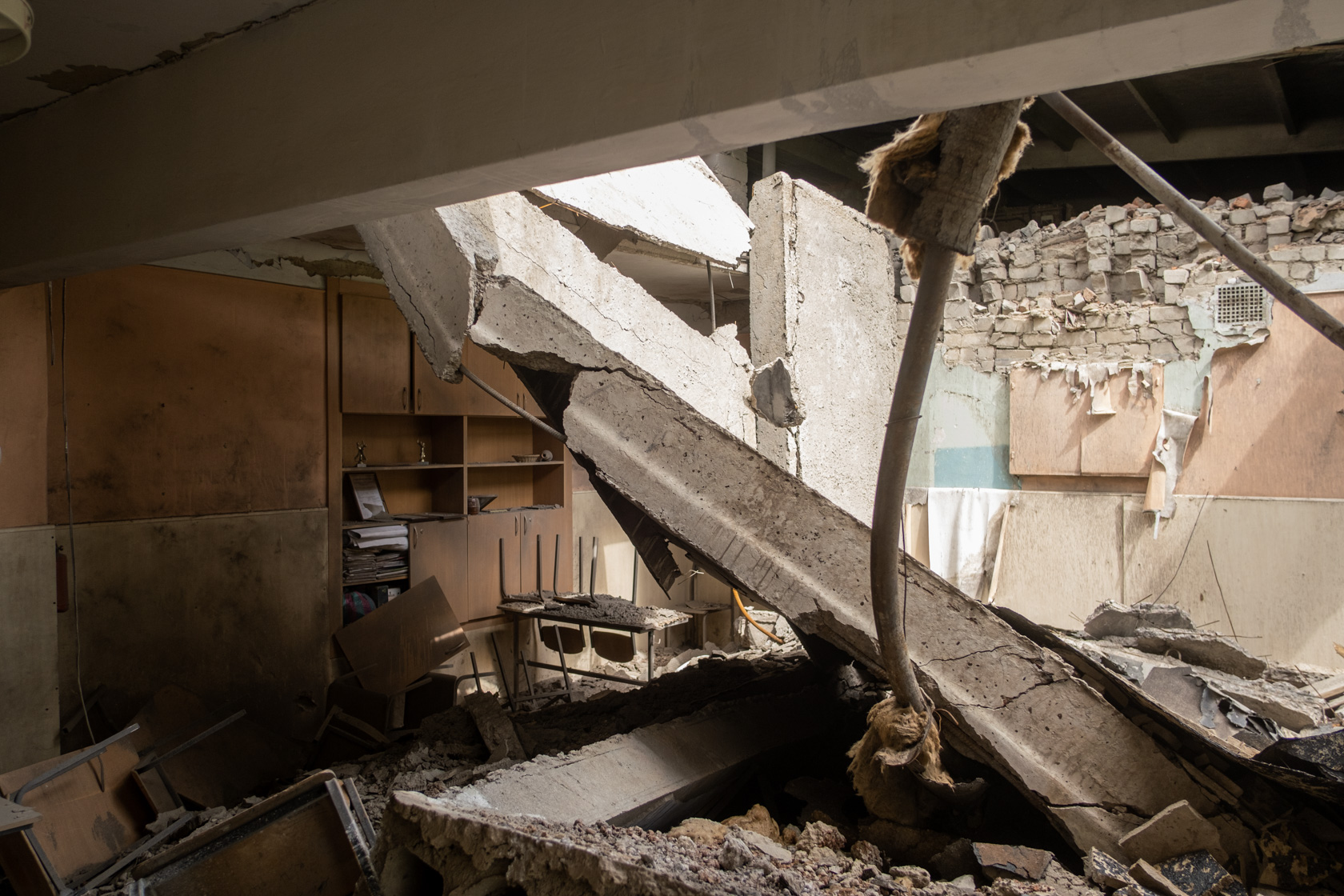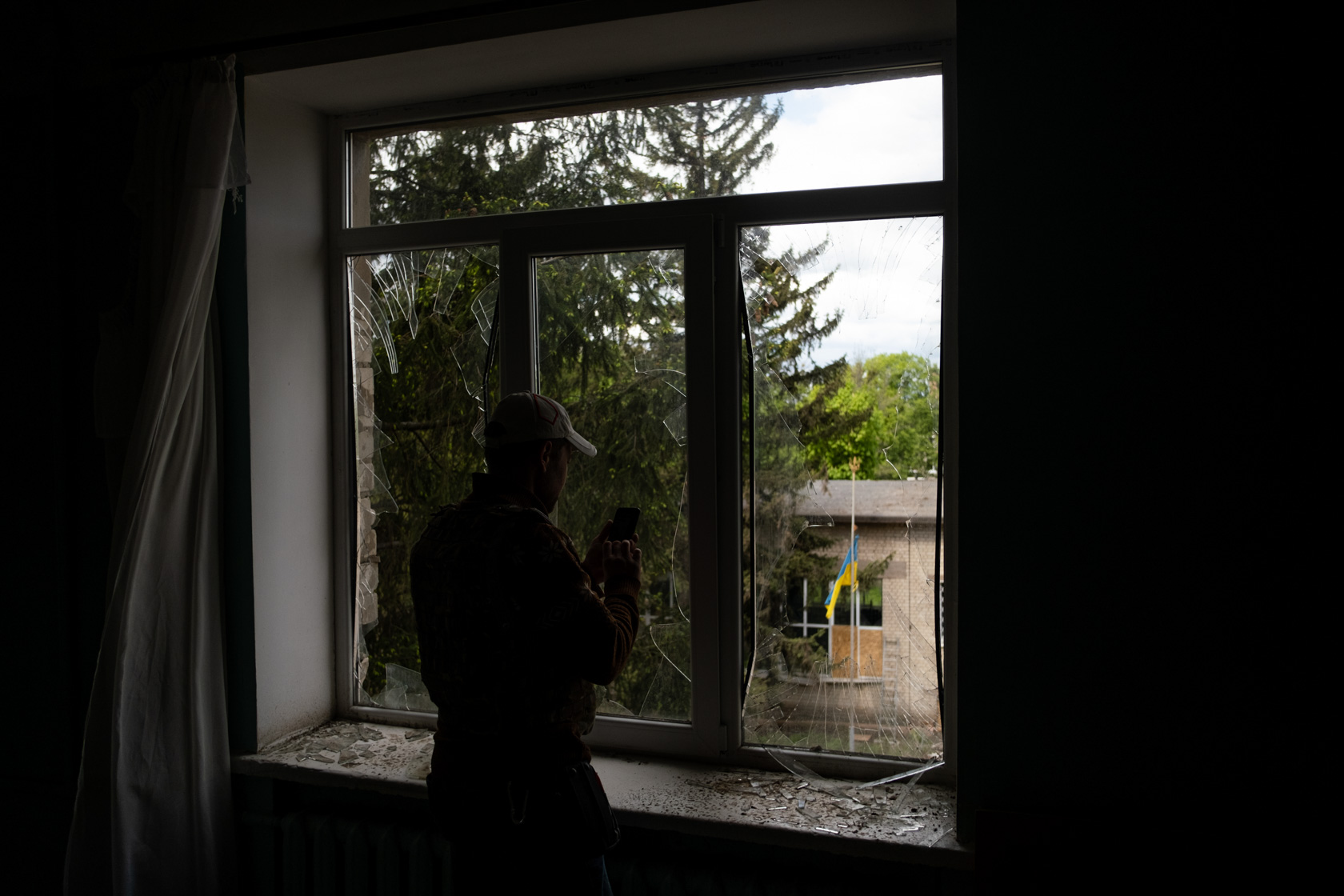 "This is our neighborhood. We were born here, grew up here, fell in love here. I studied in this school, and my daughter does, too, along with Vitali's daughter. We must be grateful to this earth, to our people—we must defend her," he says.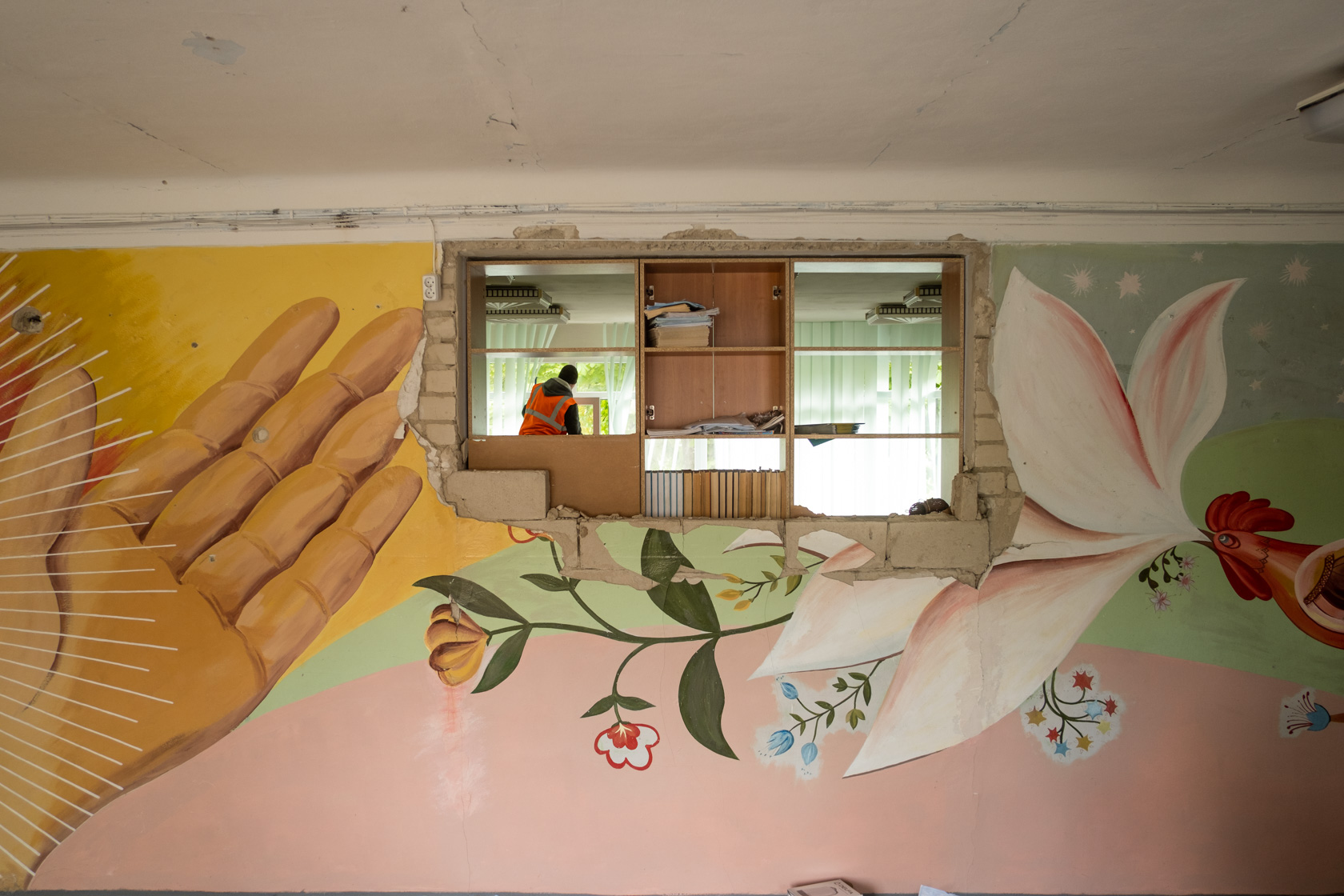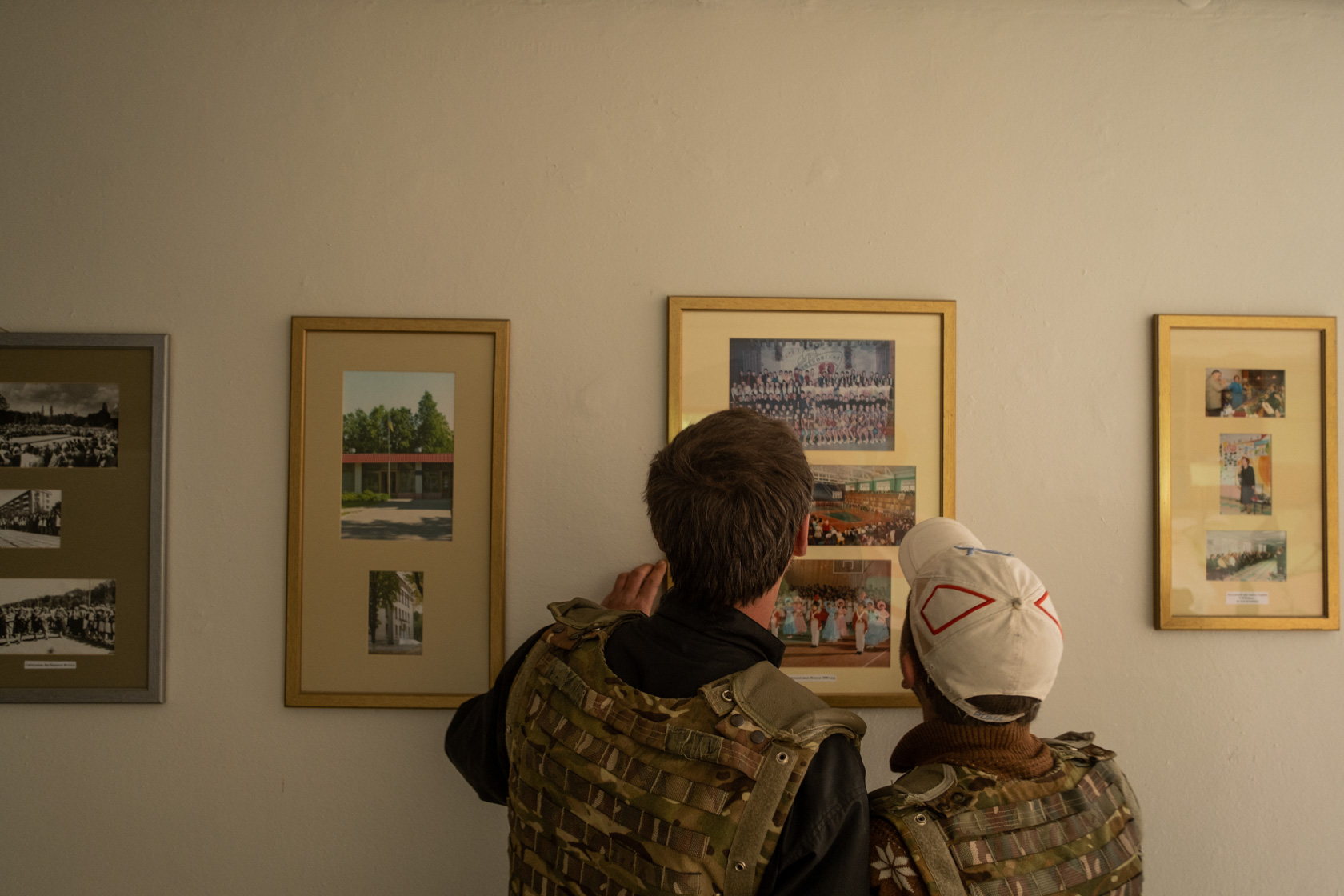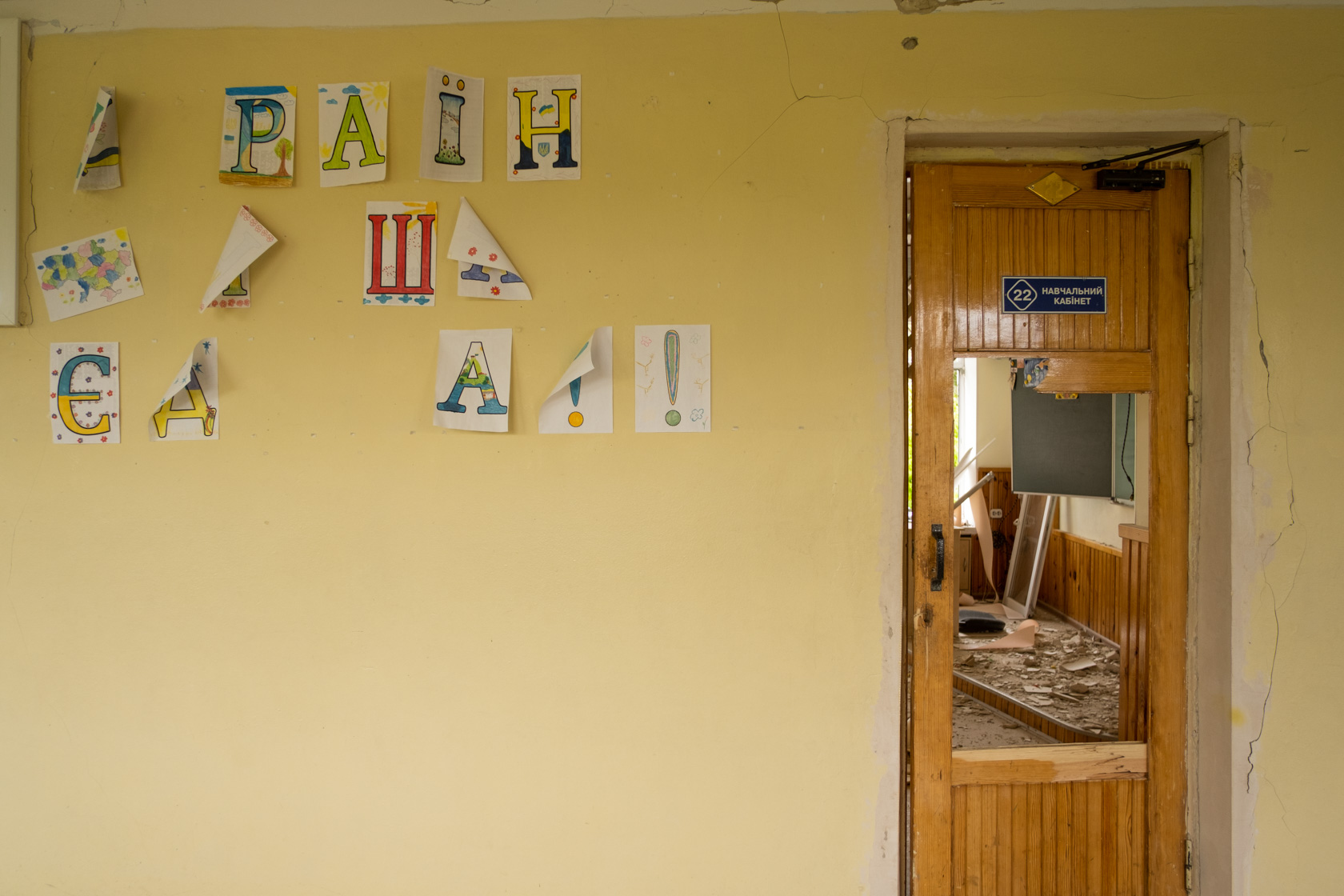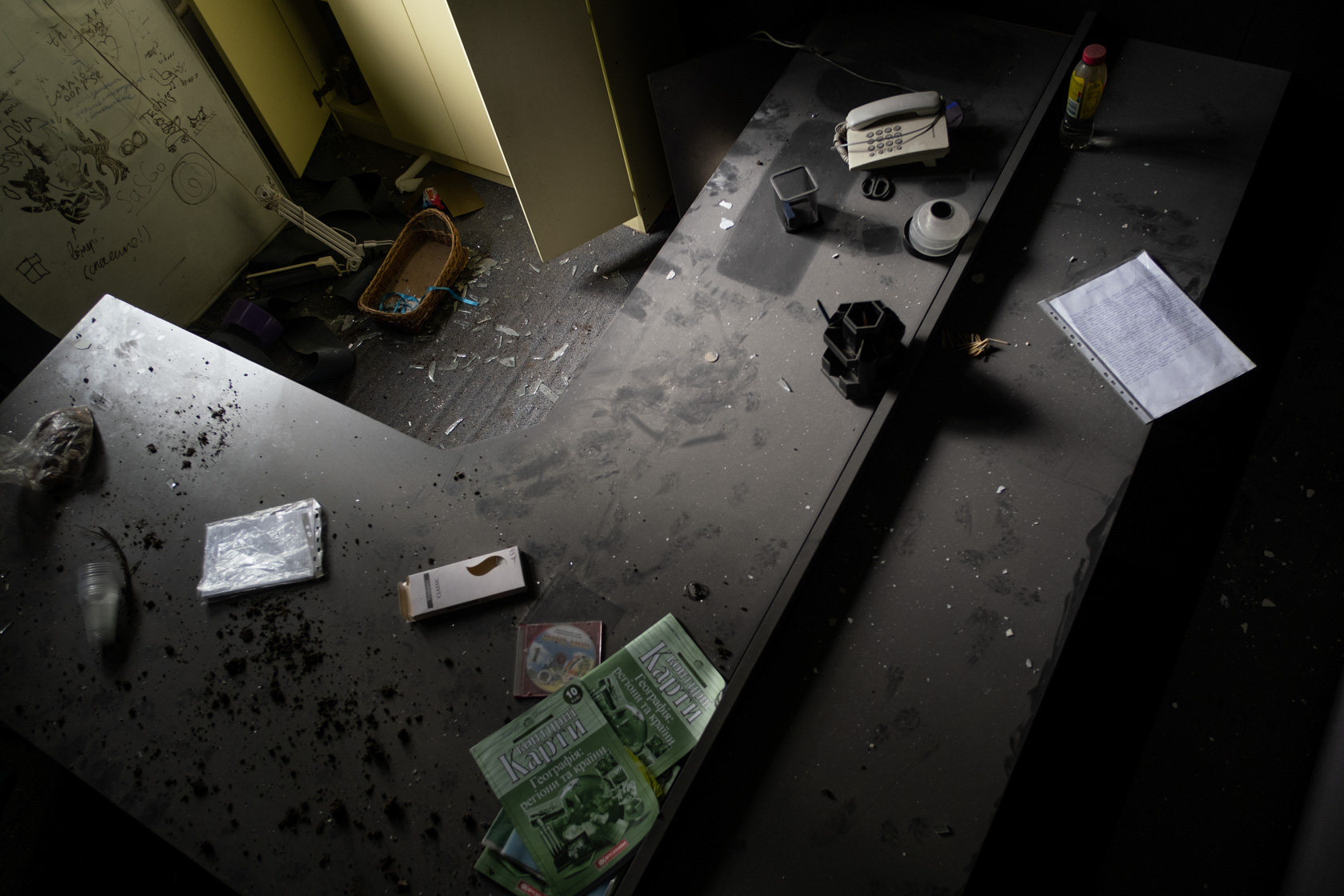 School principal Oleksander Gryanik takes us into the school's single surviving room. It's a sunny room that houses a display of cultural artifacts: a mini-museum that the students made with their own hands. "This room is unscathed, meaning that the Russians didn't succeed in taking our culture from us. And the rest of the school…the school we'll rebuild. In fact, it'll be better!"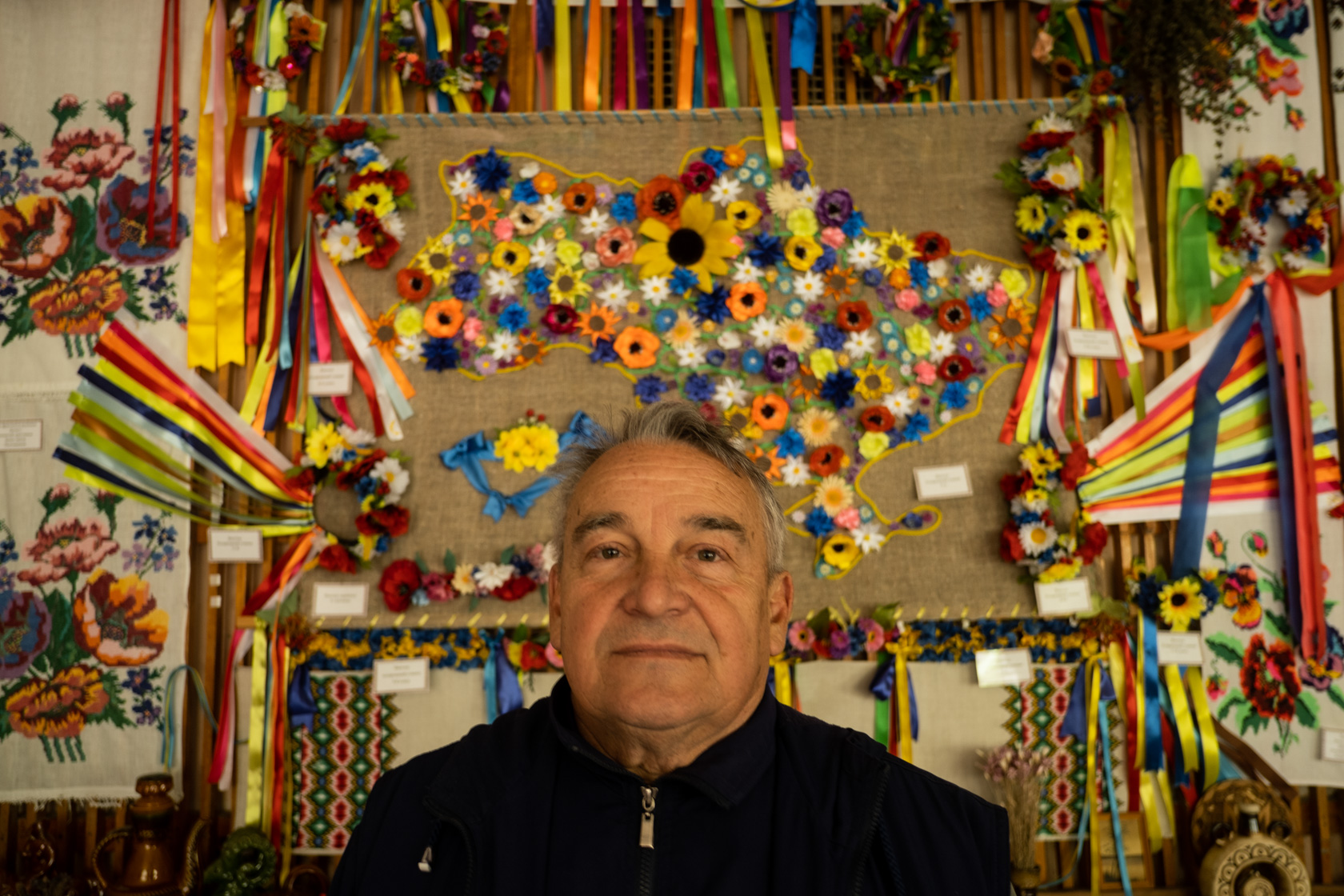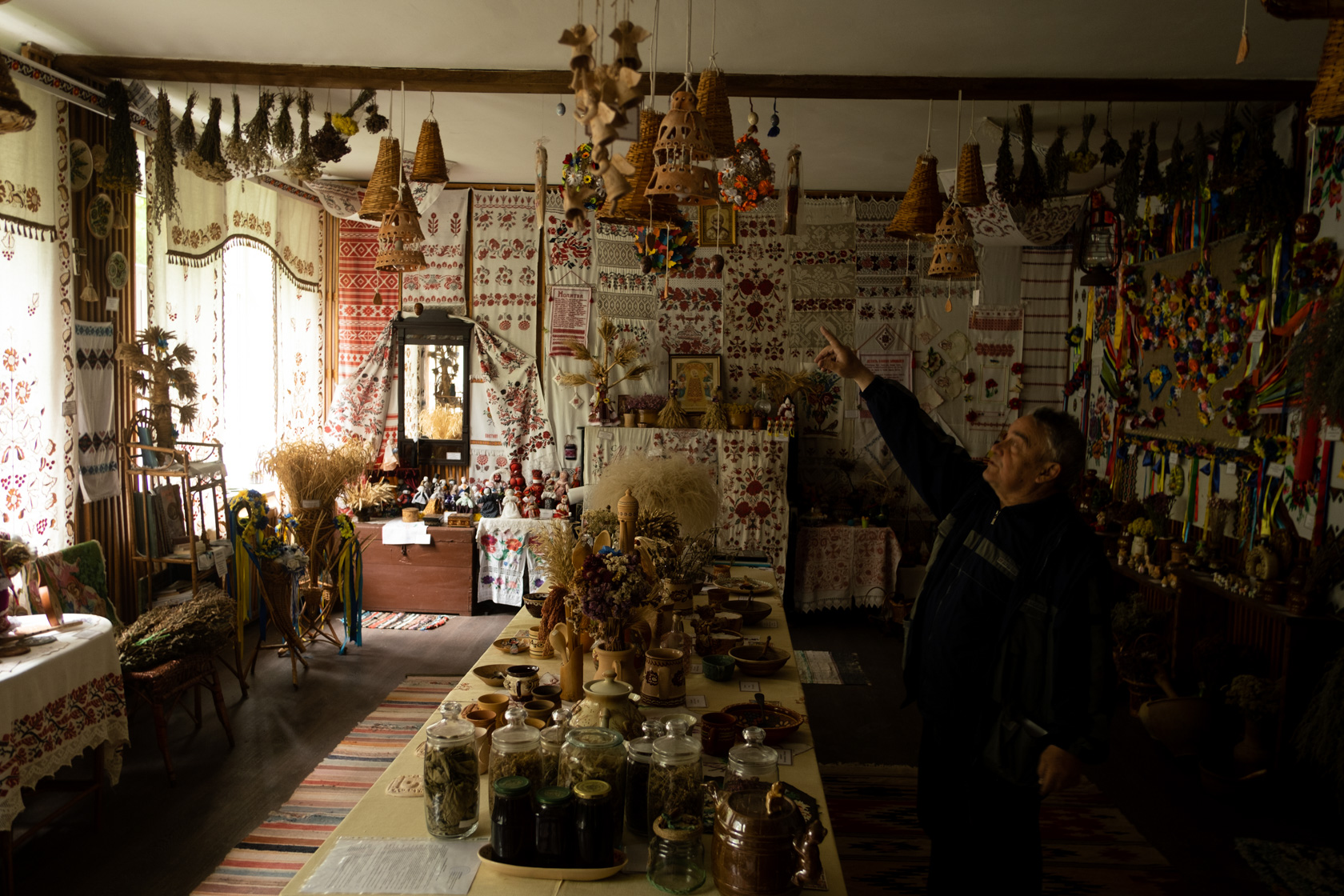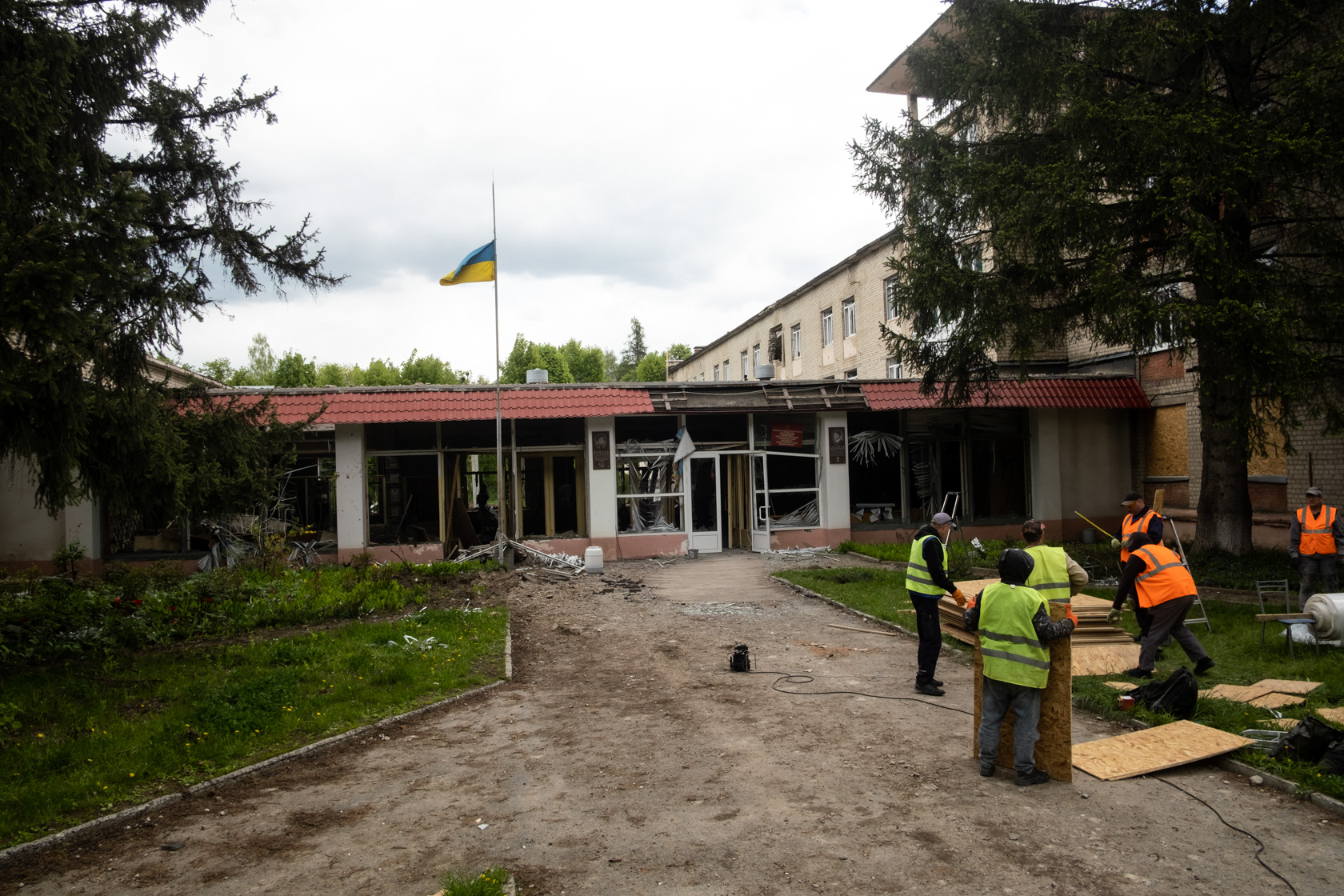 "The yellow and blue flag flutters above our camp."
On August 23rd, Kharkiv's city holiday and the national day of the Ukrainian flag, we met with volunteers by a forest stream in an improvised summer camp they had organized. "We just came up with this camp for ourselves because we had been so burnt out for months…the tension, the arguments. And there was a need for parents with children, of course, so they could also relax," says the volunteer organizer, Andrey Tagaev.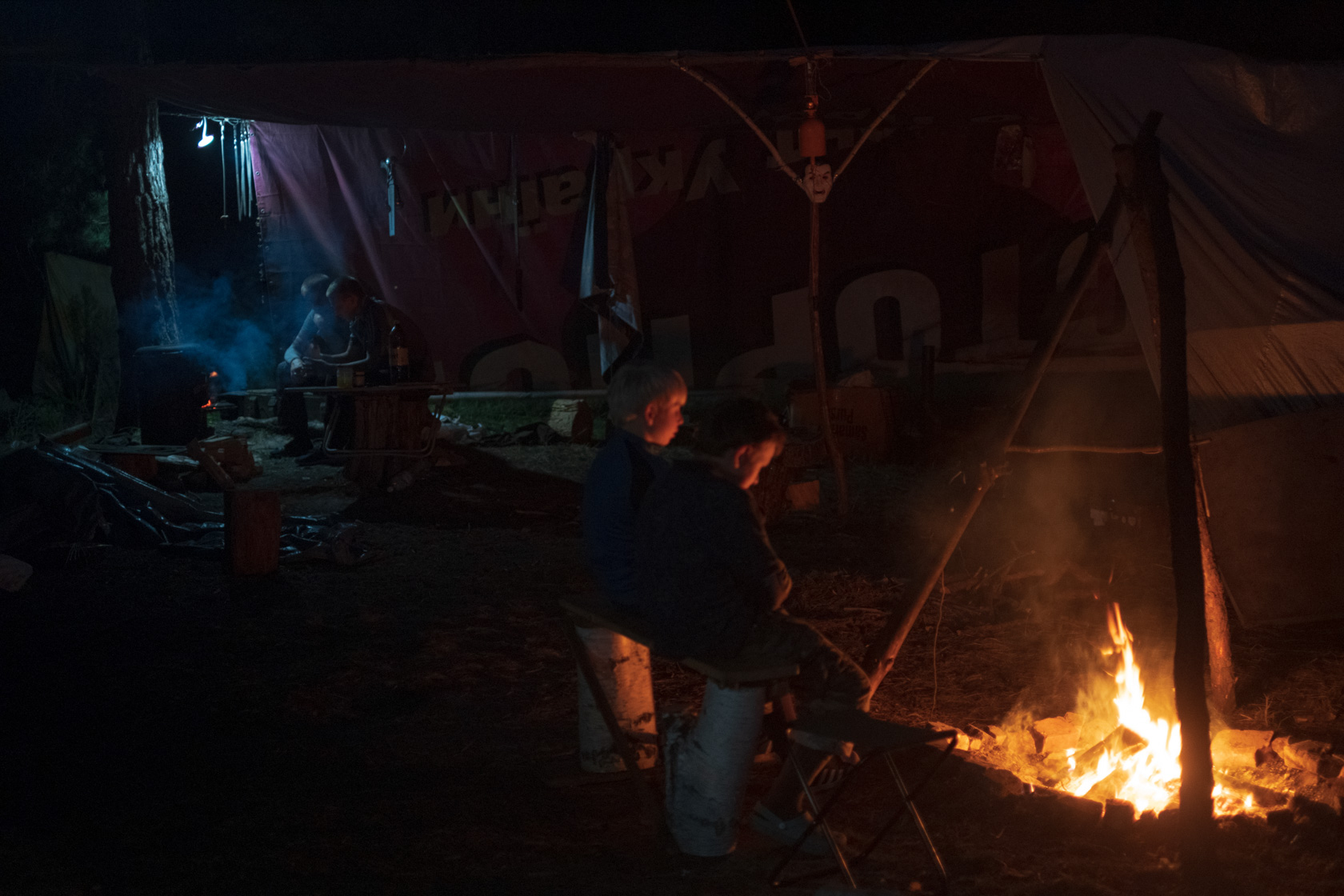 That evening, I overheard a conversation between two school-aged boys over a fire they had just made:
"What's your goal in life?"
"Survive. Now my goal in life is just to survive."
To the question of why they stayed, the volunteers answer simply: "The yellow and blue flag flutters over our camp, and we defend life under her."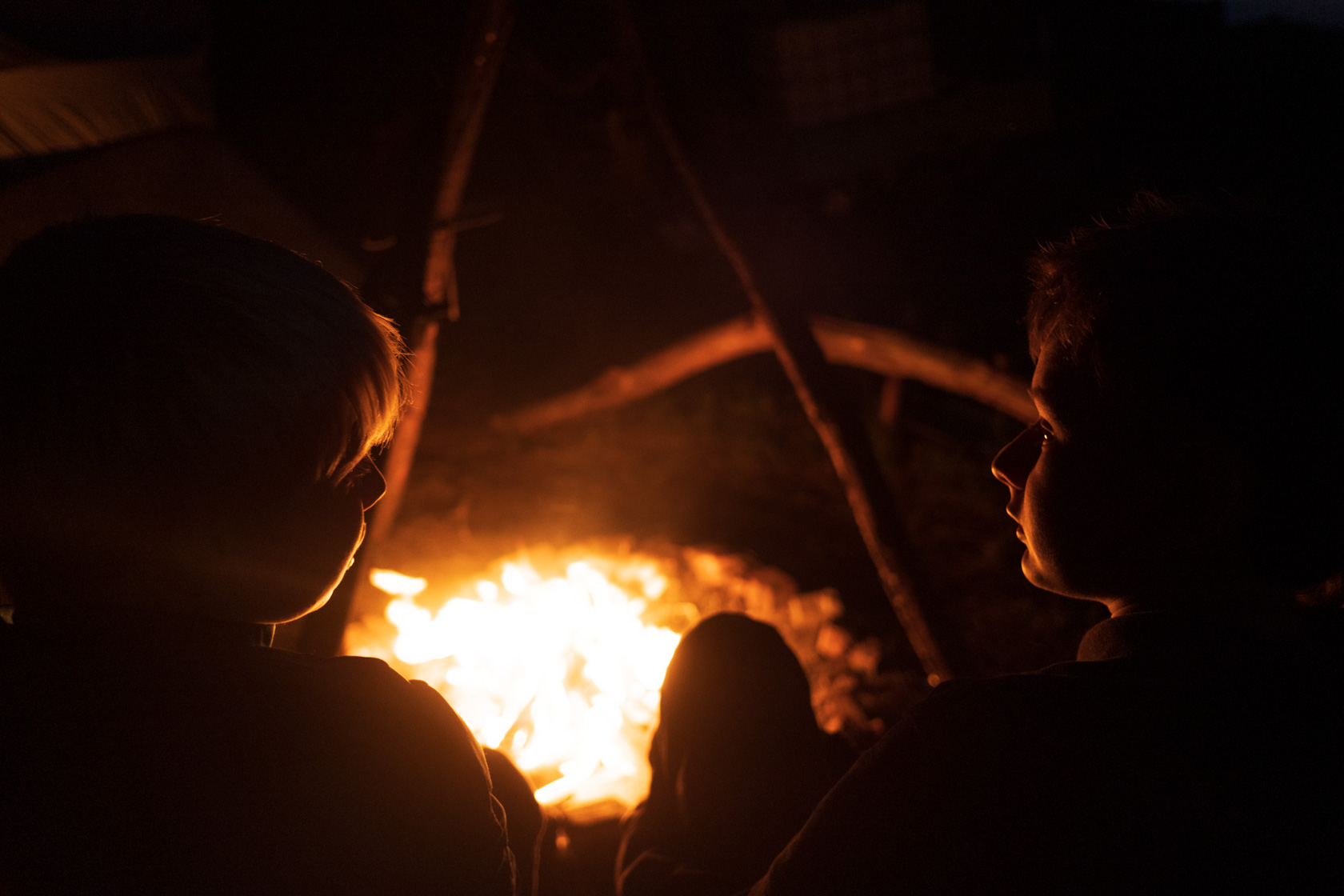 The neighborhood needs various forms of help to continue their essential work, from groceries and toiletries to clothes and instruments. To be of help to the people of Piatykhatky, please consider donating.
---
Donation information for "Piatykhatky-Bam"
For bank transfers:
USD: UA543515330000026008025906218
EUR: UA683515330000026008025901989
UKR hryvnia: UA303515330000026008025903158
Recipient name: П'ЯТИХАТКИ-БАМ ГО
Recipient code: 44701467
Bank name: ХАРКIВСЬКЕ ГРУ АТ КБ «ПРИВАТБАНК»
For card transfers: 5457 0822 7125 6393 (Pyrozhenko Valentyna)
For PayPal: rottweiller.sh@gmail.com
---
Note from the editors: In September, the Ukrainian armed forces embarked on an unexpected strategic counteroffensive, which resulted in the liberation of significant territories in Kharkiv oblast'. Numerous signs of war crimes were discovered in these recently de-occupied regions: a mass grave, numbering over 440 bodies, was found in recently liberated Izium (Kharkiv oblast'), along with 18 other places in the oblast' where signs of torture of Ukrainian civilians by Russian forces were discovered. An independent international commission for the investigation of violations in Ukraine, set up by the UN, has documented incidents in which children have been raped, tortured, and illegally confined, in addition to being wounded and/or killed during the assault.
Alongside their colleagues in Kharkiv oblast' and other regions of Ukraine, the volunteers of Piatykhatky continue their life-saving work.
The Adamdar/CA team would like to thank the volunteers, citizens, and defenders of Ukraine's Kharkiv oblast' for their support and assistance in the publication of this material.
Original text by the author written in Ukrainian. Russian translation provided by Maria Lugovska.