Today an operation to rescue Kazakhstani mountaineers Murat Otepbayev and Andrey Korneyev started in Kyrgyz mountains. For several days now they have been remaining at an altitude of over 6000 meters, without any equipment, food, water and reception. On August 15, during the descent from Pobeda Peak*, one of the members of the group, Alexander Chechulin died. According to preliminary information, pulmonary edema caused the mountaineer's death.
* Pobeda Peak ("Victory Peak"; Kyrgyz: Jengish Chokusu) is the highest mountain in the Tian Shan mountain system (7439 meters) which lies on the China-Kyrgyz Republic border.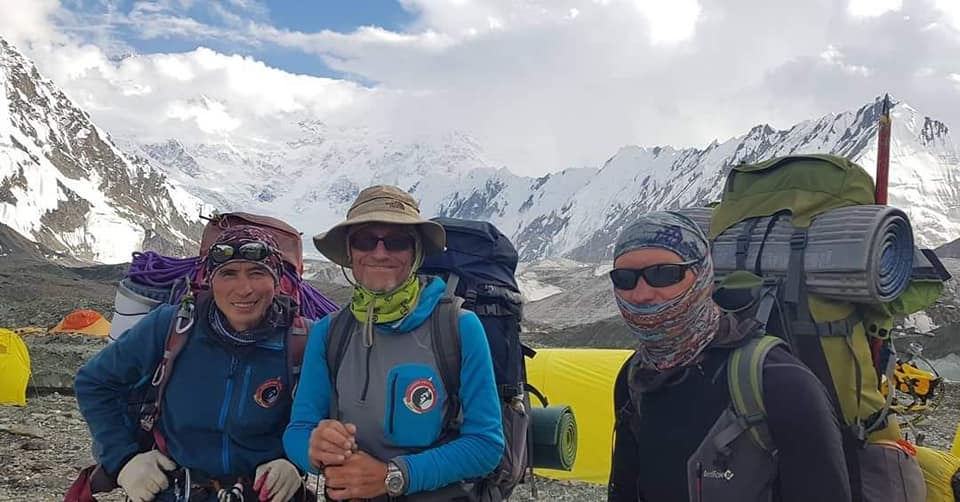 The mountaineers rescue operation to Pobeda Peak began on August 20, after the weather conditions improved. Previously, it snowed in Tian Shan mountains, and the risk of avalanches remained high. Apart from that, the operation is complicated by lack of information about the exact location of the climbers in distress.
The rescue team is comprised of mountaineers from Kazakhstan and Kyrgyz Republic. A group of military climbers of Kazakhstan's Ministry of Defense joined the campaign, including top professionals: Captain Maxut Zhumayev, Senior Lieutenant Vassiliy Pivtsov and Major Amanzhol Rakhmetov. Maxut Zhumaev and Vassiliy Pivtsov are among Kazakhstan's most famous mountaineers; they have climbed all 14 "eight-thousanders" of the world.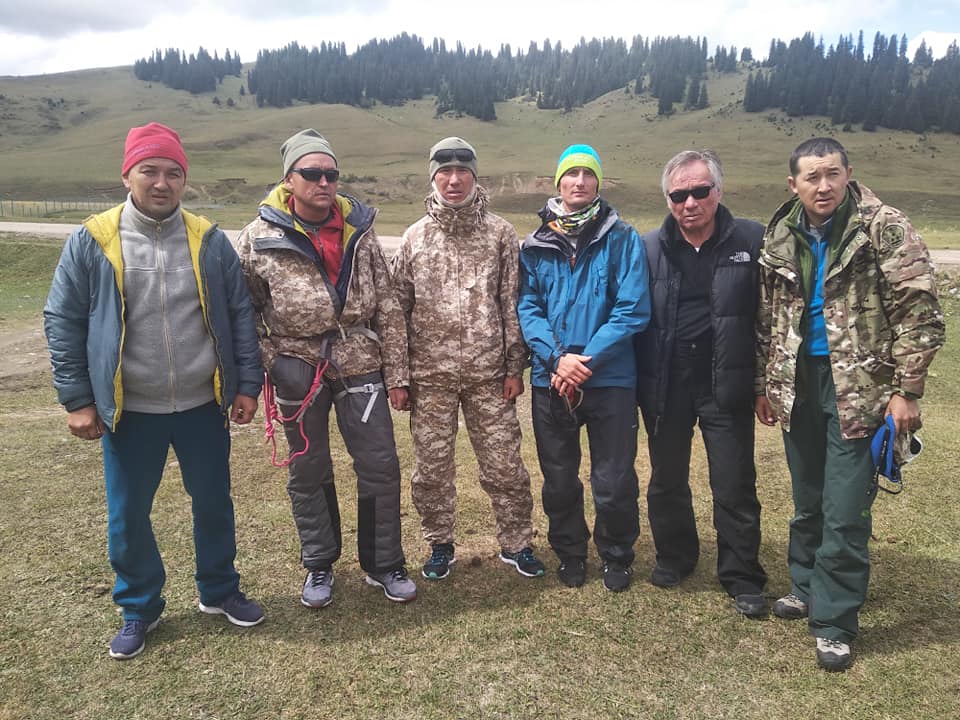 On the morning of August 20, military rescue climbers Zhumayev, Pivtsov and Rakhmetov took off by helicopter from Karkara base camp located below the Khan-Tengri summit. A military transport helicopter had brought them to the South Inylchek base. According to Kazakhstan's Emergency Committee, "a group of Kyrgyz climbers has also been prepared for conducting joint search work."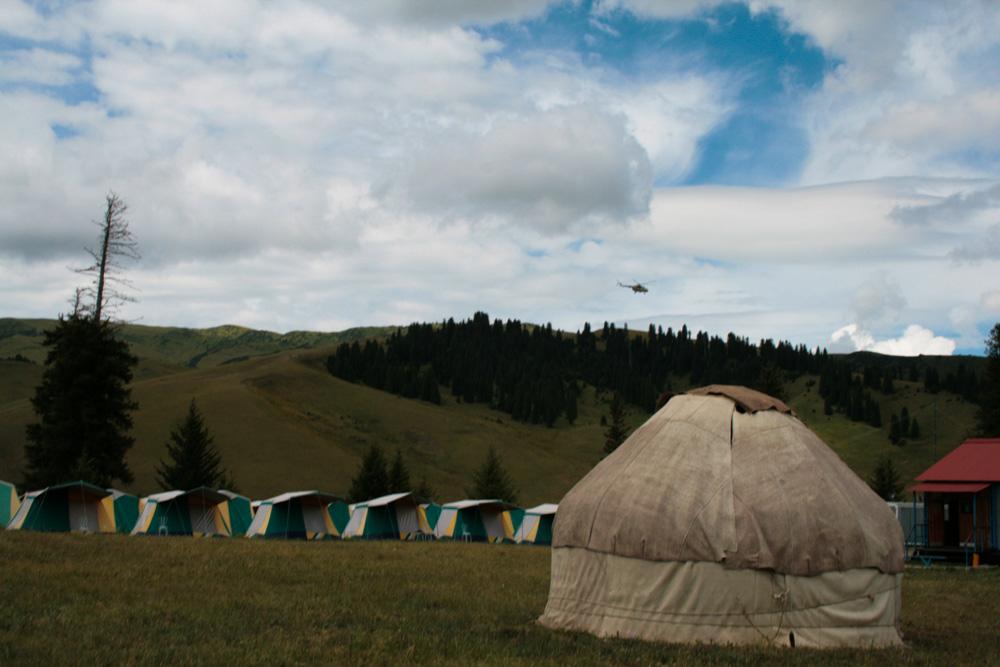 This morning, Aigul Matay, Murat Otepbayev's daughter, posted on her Instagram:
The sky is blue above the Pobeda peak. Helicopter took off to conduct the search. As soon as they find the guys, they will drop the prepared provisions to them. The hiking team has already hit the road!

Our relatives are at the bottom of the mountain, waiting for Murat and Andrey. We are here, praying for the rescue. Mention the names of our climbers in your prayers.
Two hours later, Aigul Matay published a post with updated information:
"I was told that the helicopter made 8 flights around the entire route. They took pictures of the area, shot everything with a thermal imager. The operational team and climbers at the base fully study them before going out, looking for clues.
We can't stop searching or relax for a second; they are waiting for us !!! We are waiting and praying that they will be found alive and sending rays of warmth and love to dad and Andrey and the entire rescue team."

Information on the course of the operation to rescue Kazakhstani climbers Murat Otepbayev and Andrey Korneyev at the Pobeda peak will be updated.