NAME
My name is Merey Otan, I was born in 1994 in Astana when it was still Akmola.
People often ask me about my stage name — Mercury Cachalot. Sometimes they even say, "Maybe you should change it. Think of something prettier, Mercury Cachalot is too weird and unclear." I like my stage name. Honestly, I never thought it would grow into something serious — songs, music, concerts.
My sister used to call me Cachalot
Actually, it's quite simple — my name is Merey, which I think sounds a bit like "Mercury." I also really admire Freddie Mercury and Queen so it's not just about how it sounds; my stage name is a tribute to Freddie and his band. And Cachalot… well, my sister used to call me Cachalot.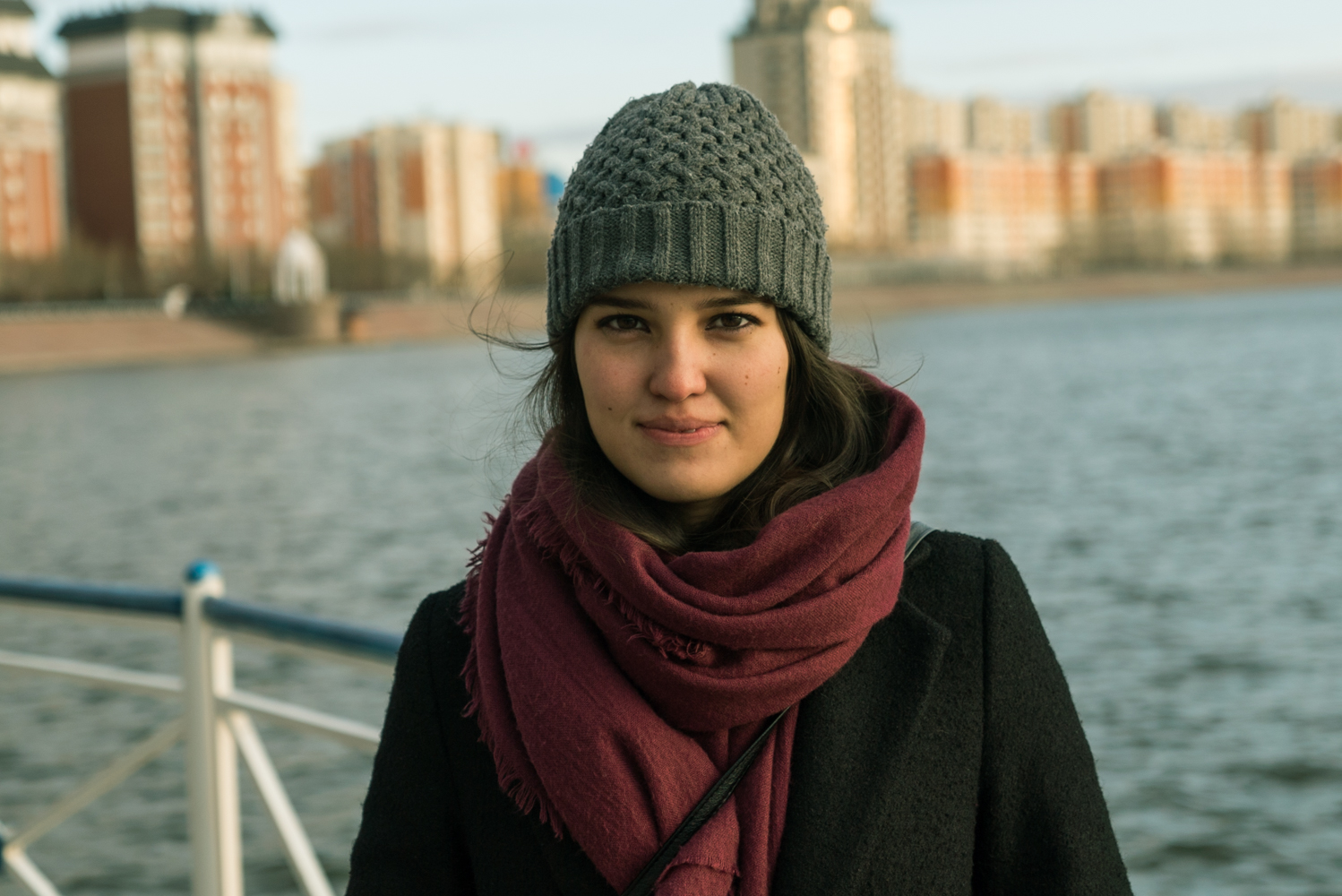 ROOTS
I have many siblings and cousins who are into music. At first I would just watch them play piano or guitar. Then I started to play music myself. I began with acoustic guitar, playing song covers of different rock bands. Later I mastered the synthesizer, and then switched to bass guitar.
Influenced by my brothers and sisters, I started listening to British and American rock music. Radiohead, Muse, U2, Red Hot Chili Peppers. These musicians really influenced me at that stage. Later I was more into indie and alternative — Arctic Monkeys, The Kooks, etc.
In university, I started to write lyrics for my songs. My very first performance onstage took place there too. I sang Koktem ("spring" in Kazakh — Å), one of my first and favorite songs. I'd written several other songs before it, but Koktem was special to me, because it was about first love.
CITIES
Although I was born in Astana and I love my hometown, Almaty still feels warmer to me. But when I talk to people from Almaty I usually say that Astana is the best city.
Almaty is a beautiful city. Astana is so serious, so "executive," and a little harsh, while Almaty is a city for students, for youth, for creative people.
In the spring of 2017 I got married. Right after our wedding, my husband and I went traveling across the southern regions of Kazakhstan. It was the first time I visited our southern cities. Taraz, Shymkent, Aralsk, Turkestan, Kentau. I liked Taraz — a city with such a rich history, one of the oldest cities in Kazakhstan.
When you live in Almaty or Astana, you somehow get used to a certain level of development and amenities, and then you find yourself in Aralsk or Turkestan where everything is completely different. Turkestan is an ancient city often referred to by locals as Түркi әлемiнiң бесiгi ("The Cradle of the Turkic world"— Å). It's a shame, however, that even in this legendary city and other towns in the region, living conditions are insufficient for people to live and develop.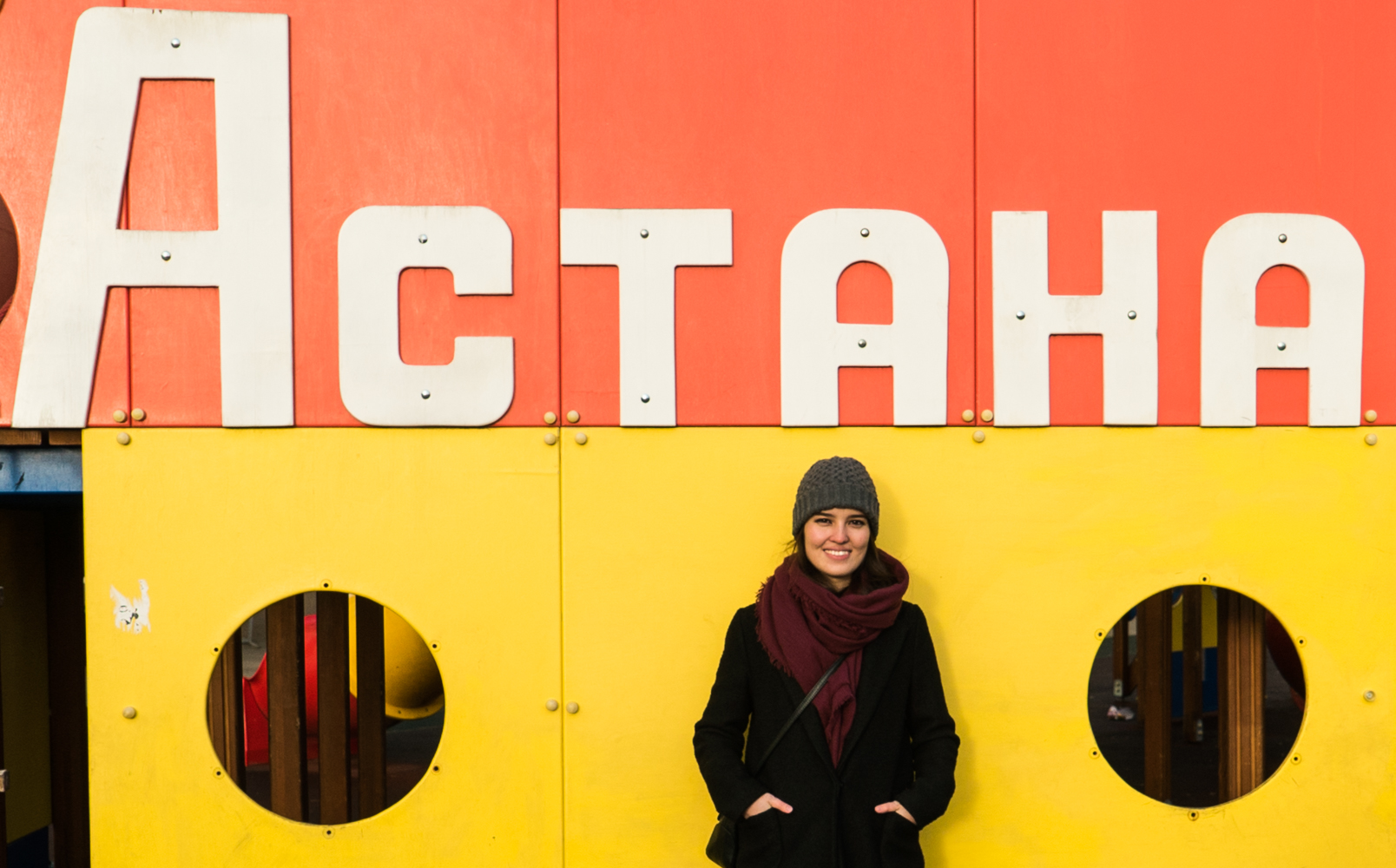 WORD
In high school, my attitude to Kazakh literature was too prejudiced. I felt that some of the Kazakh poets were outdated for modern youth, and others seemed too propagandistic or too Soviet. At university in Almaty I had a classmate, Yesset, who was a poet and who helped me really discover Kazakh poetry and true poets. So I fell in love with Mukagali Makatayev's poems, I think they're full of beauty and free from fake theatrics. I think that modern youth would be touched by Makatayev's poems.
I played with words and different languages. I wrote lyrics both in English and Russian. When I just started to write songs there wasn't much alternative music in Kazakh, so I decided that I would sing only in my mother tongue. I am glad that the situation is changing and different Kazakh-language creative singers keep appearing.
LAND
It's so weird when you live in Kazakhstan all your life and take it for granted, and then you meet some foreigners who are passionate about our history and culture. It makes you look at your homeland from a new angle. Recently we met a group of students from the Netherlands who were studying in a very curious field — Human Geography. I'm not even sure how this can be translated into Kazakh or Russian. Well, these young Dutch students were exploring our cities and our people with a sense of curiosity. In Aralsk, my husband and I met backpackers from Australia and Chile who came to Kazakhstan after watching Pink Floyd's music video "Louder than words," dedicated to the tragedy of the Aral Sea. We talked a lot, and while listening to them I rediscovered Kazakhstan for myself. A foreigner's view of your country is somewhat refreshing.
I love the works of Alejandro González Iñárritu. I like all of his movies — Babel, Birdman, The Revenant. Among local musicians I really enjoy listening to Galymzhan Moldanazar. His music and his words have had a great influence on me… Recently I met him in person. He seemed to be a really cool person, so friendly, humble and calm. I didn't notice any signs of vanity or stardom in him. It's so great that he supports Kazakh music and writes such beautiful songs. I used to listen to Naya's music, she's a Kazakh singer. She's got really interesting songs and lyrics. But lately she's fallen off the radar, I don't know where she is. I also like the songs of Mamyr, our musician from China. He provides an unexpected and curious twist to Kazakh folk songs.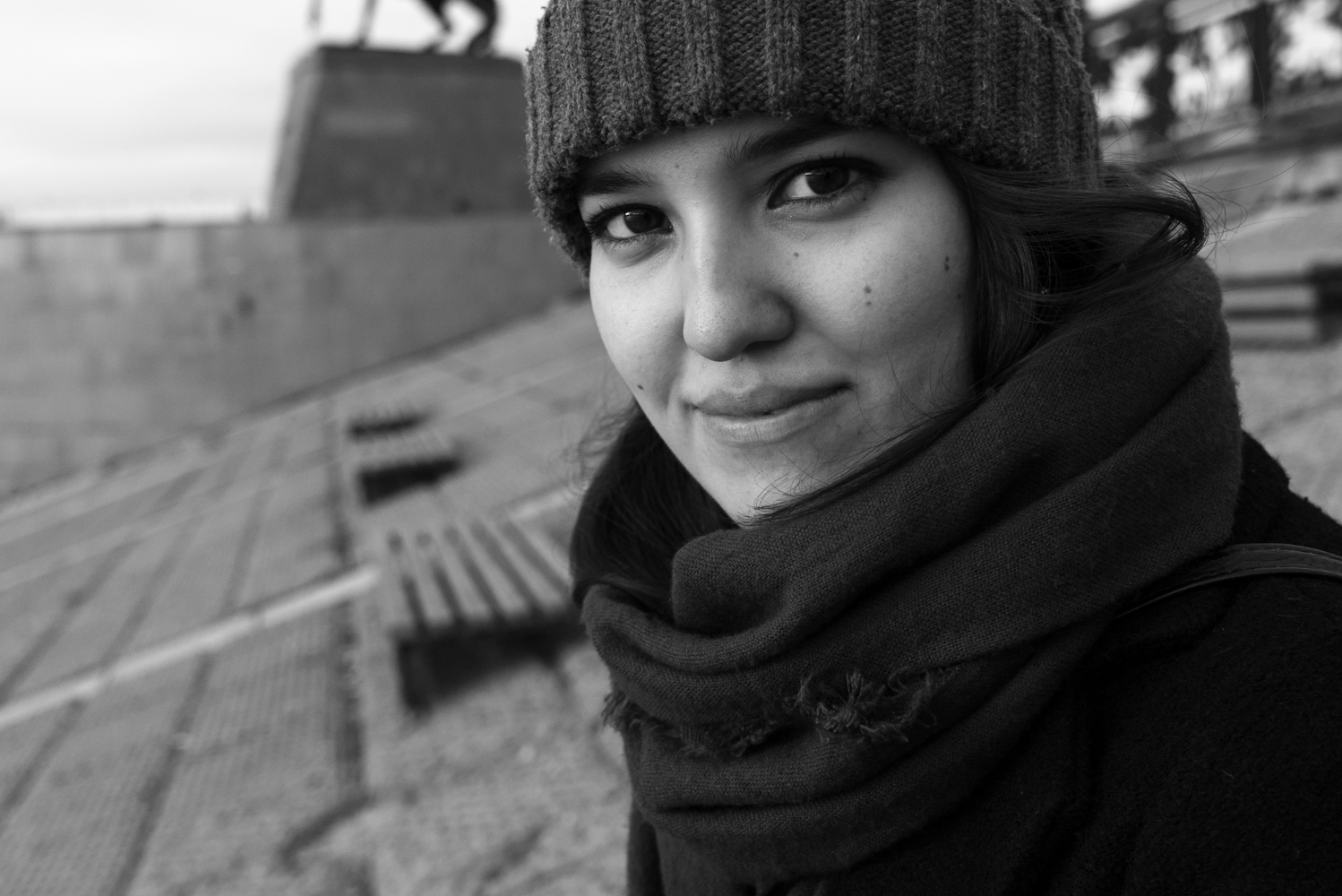 Together with my husband, we spent almost the whole summer in Taraz. We arrived there with those backpackers from Australia and Chile whom we met in Aralsk. We found an interesting place in Taraz — the children's camp Baiterek. There were kids from ordinary families as well as children from an orphanage. We had plenty of free time, so we decided to try out a few ideas. We came to that camp, brought some ice cream for the kids, and threw a little concert with our new traveler friends. After that we decided to make a video for one of my songs on our own.
The budget was pretty straightforward — 30 hotdogs and 30 ears of boiled corn
We invited the kids to take part in the video and those who were really interested came to the set.
There were about 20 children, and they were all from the orphanage. There wasn't any sophisticated storyline in our video; it was quite simple. I was singing and the kids were playing, running and jumping around. Some of them sang along and some asked what the song was about. The budget was pretty straightforward, too — 30 hotdogs and 30 ears of boiled corn.
It wasn't my first experience with kids from an orphanage. When I was a first-year undergraduate student, I used to volunteer at our university student council. We would bring clothes and groceries to kids in orphanages. It was a very important and significant experience to me.
Despite their hard lives, orphanage kids find the strength to remain kind and compassionate. We still keep in touch with some of them. When we finished editing the video, I sent it to everyone involved. One of the girls — she's 15 — wrote to me, "I have good news too! I finally got a family and soon I'll be going to my new home." It's so great when such joyful things happen in lives of the kids from orphanages. I guess they are the most loving children on Earth.
STEPPES AND SEAS
I have a bachelor's degree in Journalism. I find this profession extremely interesting, but when I realized that I lack that journalistic spirit, I decided to switch to a more academic field and do research instead. Since I'm also a big music lover, I decided to dedicate my Master's research to contemporary music in Kazakhstan. I am interested in Kazakh new wave. I want to find out how this music impacts the new generation and its identity. I guess the subject of my research would be the work of independent musicians popular among the youth. Their music raises so many important issues. For instance, just the Ninety One band alone addresses the issues of national and gender identity, cultural globalization.
I want to create music for the sake of music, even if it never becomes popular
My first real onstage performances took place in Astana and Almaty. This first experience took place at the Hot spot coffee shop in Astana and later, in June 2017, I performed to a much bigger audience at the Go Viral festival in Almaty. Currently I perform on my own, but I really want to find like-minded musicians who love alternative music and indie rock as much as I do. I want to play and perform with a live band, live instruments, and live sound. And of course I want to record an album.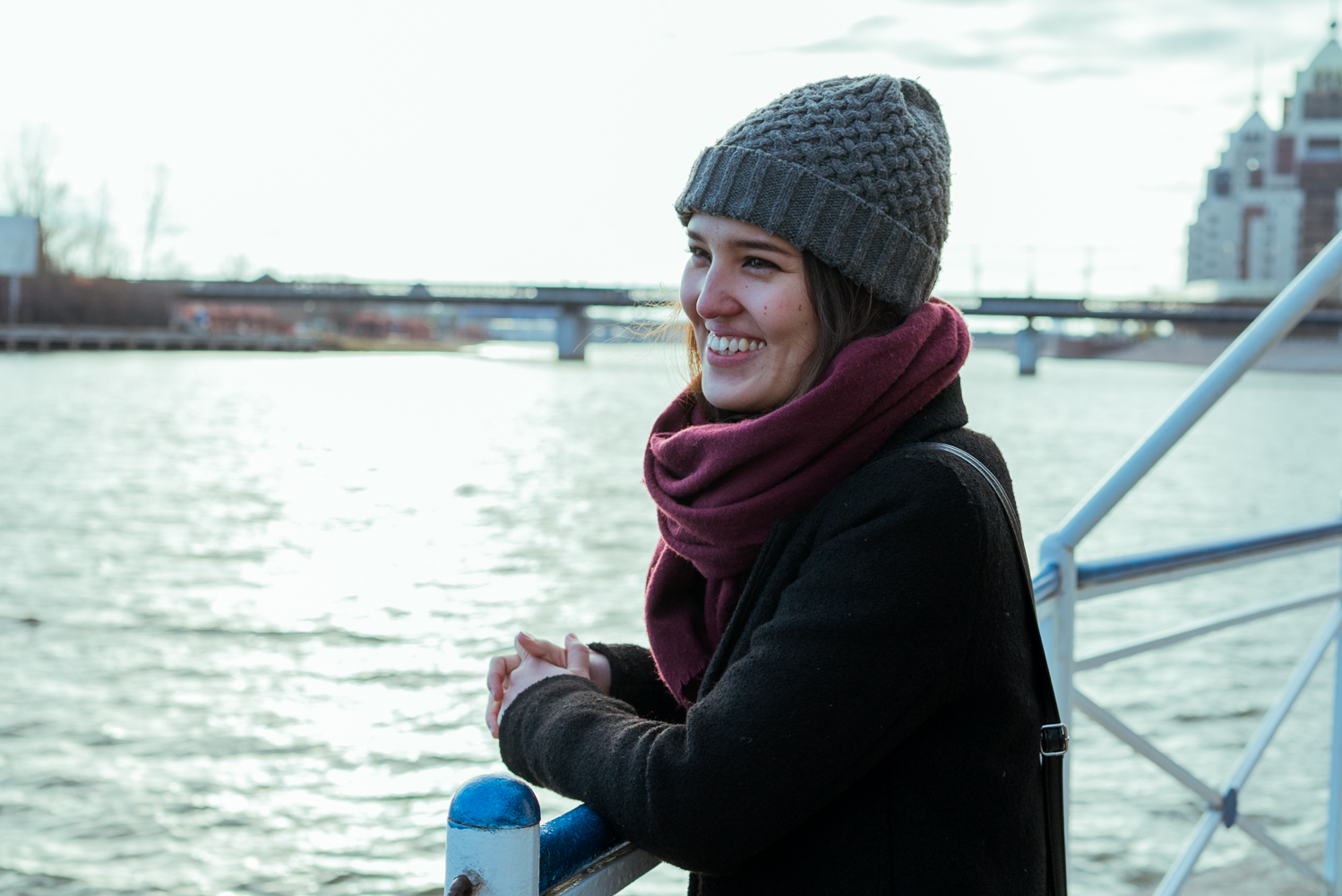 I am not going to stop moving forward with my music. I want to create music for the sake of music, even if it never becomes popular and I never get legions of fans.
Although I come from the steppes, my favorite landscapes are water-related — oceans, California, the sea. Maybe it has something to do with my nickname — Cachalot.