Timur Nusimbekov, co-founder and head editor of Adamdar/CA, was in Ukraine from the beginning of August. He was the first Kazakhstani journalist to come to Ukraine after the start of the war. On his Telegram channel, Timur Nusimbekov shares the stories of people he meets, of events, spaces, and life in the midst of an ongoing war. We're publishing a selection of these stories on our site in the series "Ukrainian Diary".
***
A few days ago, I returned home to Kazakhstan from the country of Cossacks: Ukraine. I'm naming this trip, "Travels from Kazakh Country—to Cossack Country".
In August and September, I traveled around Ukraine, drifting through different corners of the embattled country. In Ukraine, I dreamed about the people and streets of Almaty, about the mountains of Alatau, about Issyk-Kul, Alay, and Gorno-Badakhshan. Back in Almaty, it's the coffeeshops of Lviv, Mikhailovsky Street in Kyiv, and Rishelevska in Odessa that I see. In my dreams, I watch the endless lines of refugees and emigrants from Mykolaiv, Donbas, and Kherson heading east and south, followed by brave volunteers and paramedics in dusty buses and jeeps with red crosses and holes from bullets and shrapnel. I dream about driving through Chernihiv, Poltavа, and finally to Kharkiv, and Kharkiv's steppe sky obscured by blue-gray smoke and thick, black fog from fields and houses still smoldering from Russian cannon fire and MLRS.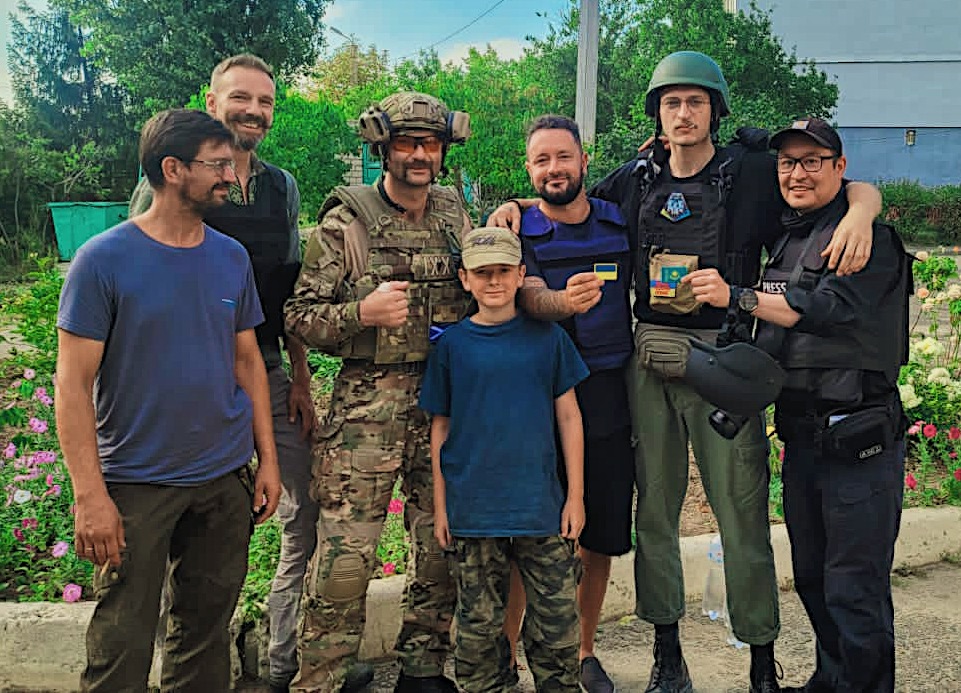 These past Ukrainian weeks, I woke night and day to the bells of ancient Kievan Rus' and the sound of the Black Sea's surging waves (no swimming allowed, the coastal waters are mined). I woke up to the clacking of tank treads and air-raid sirens (in a week or so you get used to their plaintive cry). I woke to conversations in the lilting Ukrainian mova, in surzhyk, or in the incredible Odessan dialect ("Don't make me nervous!" Uncle Kolya, an elderly musician and refugee from occupied Donetsk, who loves to talk like a born Odessan now and again, says to someone and laughs loudly).
Waking up, like a certain Narrator in a Ukrainian-American author's novel, I don't immediately know where I am: Odessa? Kyiv? Kharkiv? Lviv?
A thousand kilometers behind me lies the fertile and exquisite Ukrainian earth. Since February, this earth has been soaked in blood: from Mariupol to Bucha, from Kherson to Chernihiv, Saltivka to Mykolaiv. A million missile, bomb, and rocket splinters have wounded her; thousands of hectares of Ukrainian territory this year sown not with wheat or sunflower seeds, but with anti-tank and antipersonnel mines.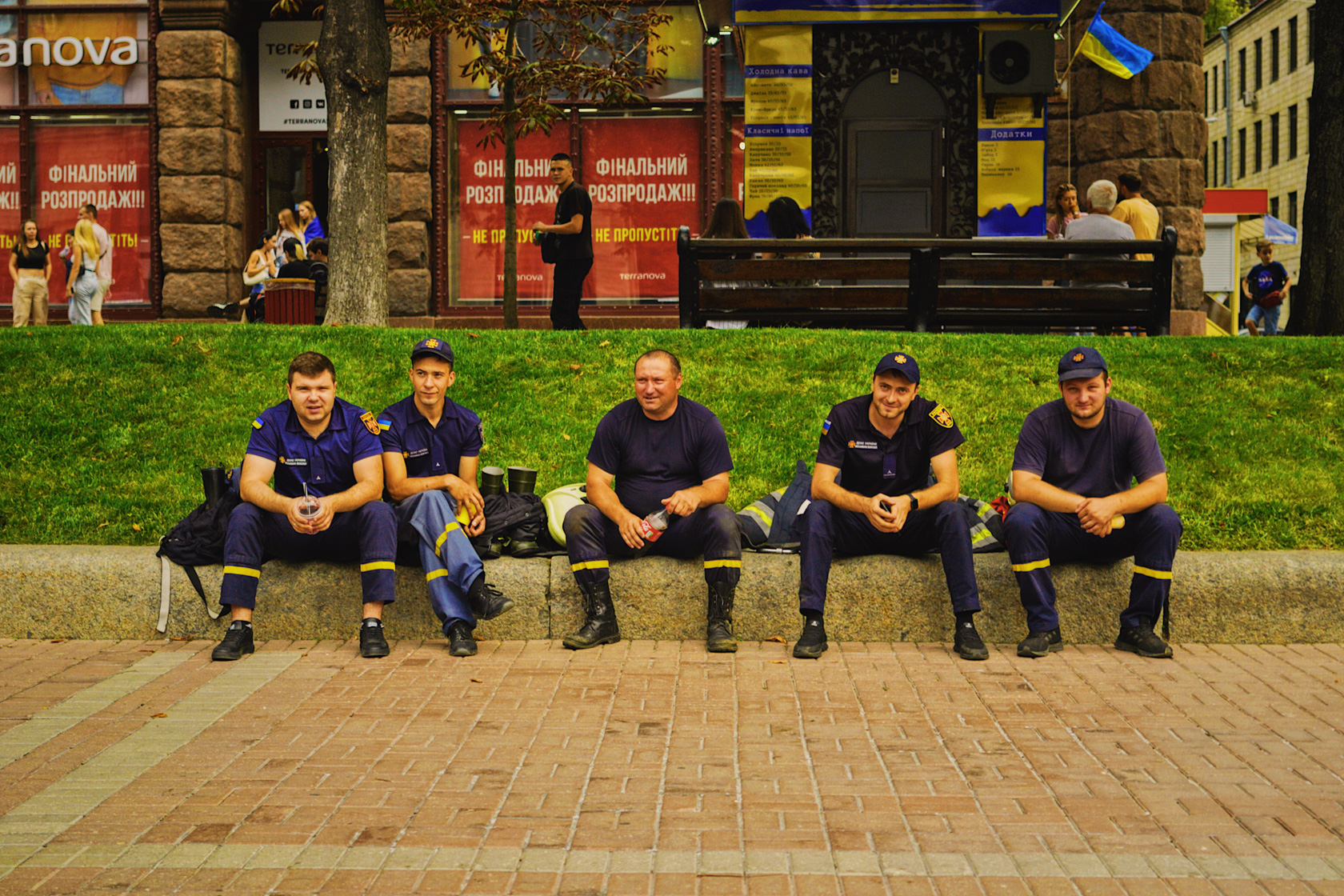 Never before and nowhere else have I seen as many brave and beautiful people as I have in Ukraine. Now, when I hear those words "Glory to heroes," I understand who stands behind them. It's Petro, Mikolai, Olya and Polina. It's Vlad, Nastya, Evgeniy, Georges, Viktoria, Serhíj, and Sasha. It's Vince, Volodymyr, Yuliya, Gavin, and many others that I met on Ukrainian streets and Ukrainian steppes. It's the Ukrainian volunteers, doctors, paramedics, and rescue workers of the State Emergency Service, who saved and continue to save thousands of lives. It's the foreign volunteer fighters, coming to the country of Cossacks from different corners of the globe. It's the Ukrainian artists and journalists, telling the truth about this war. It's the fighters of the area defense and Ukrainian army, keeping at bay Putin's fascists in Bloody February, before beating them back even harder. It's the people who, since February 24th, have been saving not only their countrymen and their soil from Putin's orcs, but struggling for the entire free world (and even for the non-free world, like ours) against tyranny and neo-fascism.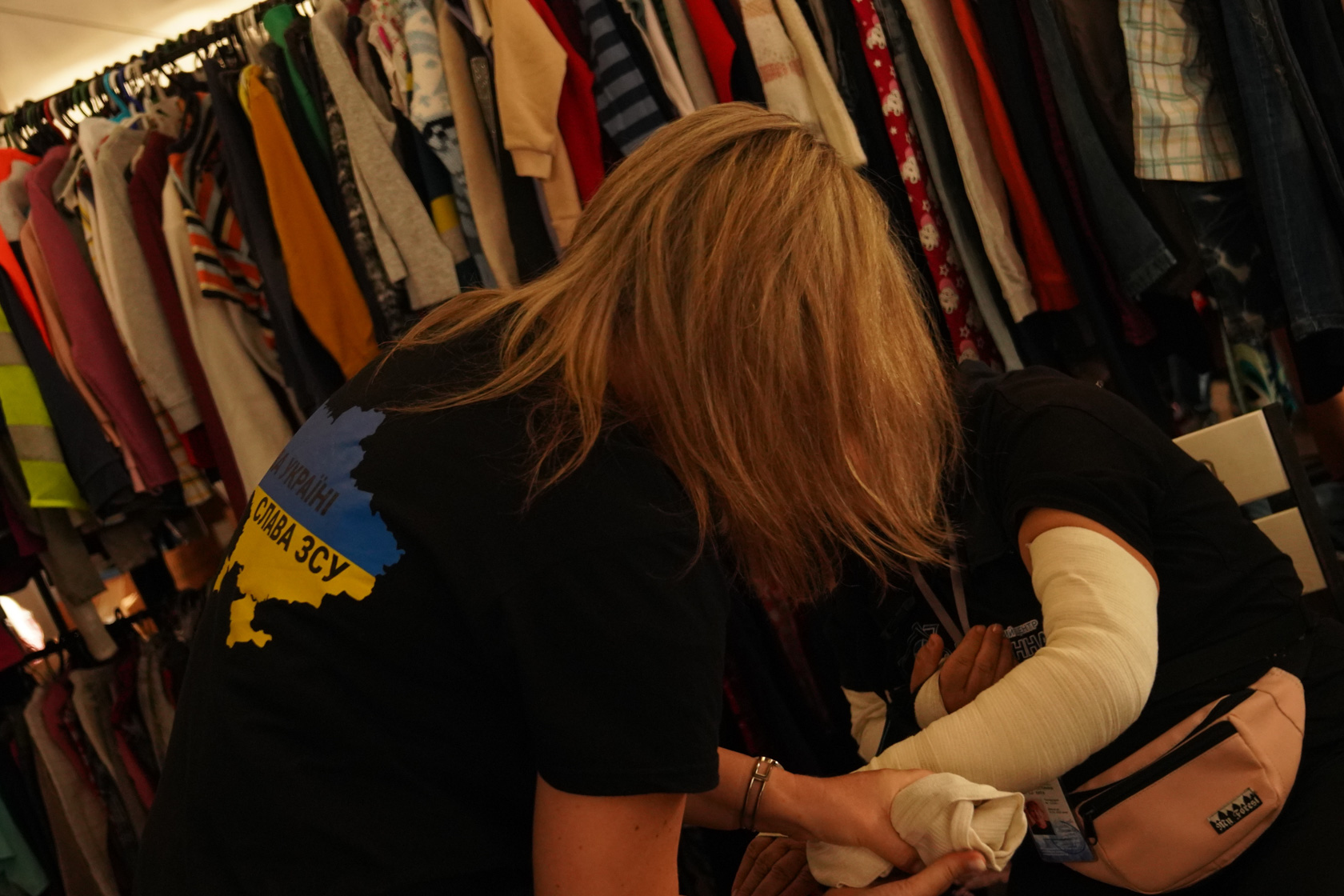 It has been an incredible honor to watch the Ukrainians overcome these hardships, to bear witness to their indestructible resistance. For me, it was a joy to see how the wings of the Ukrainian nation rallied and unfurled in this key historical period. To behold that uplifting moment when Ukraine transitioned to a strategic counteroffensive, how the Ukrainian Cossacks began to free their land and stride towards victory…It was amazing.
Thank you to all the Ukrainians that I met: who helped, who shared their shelter and bread, their bulletproof vests, coffee, and stories in Western Ukraine and Chernihiv, in Kyiv and Kyiv oblast', Mother Odessa, the city of heroes Kharkiv and its oblast'.
Thank you so much. Until we meet again!
Glory to Ukraine!
September 18, 2022, the 207th day of war
---
Kazakhstanis can be of aid to the people of Ukraine. More information at the following links:
Ukrainian Embassy in Kazakhstan
Official Headquarters of Humanitarian Support for Ukraine in Kazakhstan
Headquarters of Humanitarian Aid for Ukraine
And don't forget about the volunteer initiative Qańtar2022, a project for providing aid to Kazakhstanis affected by the events of Bloody January, as well as victims of torture and the families of peaceful citizens who perished in #QandyQantar.