A new work by Pasha Cas appeared in Almaty. The artist named his work Reflection.
Reflection addresses some of the most important and serious environmental issues in Almaty: the problem of air pollution and felling of trees, as well as the situation around Kok-Zhailau — the unique natural landmark and one of the main symbols of Almaty that is currently under threat of destruction.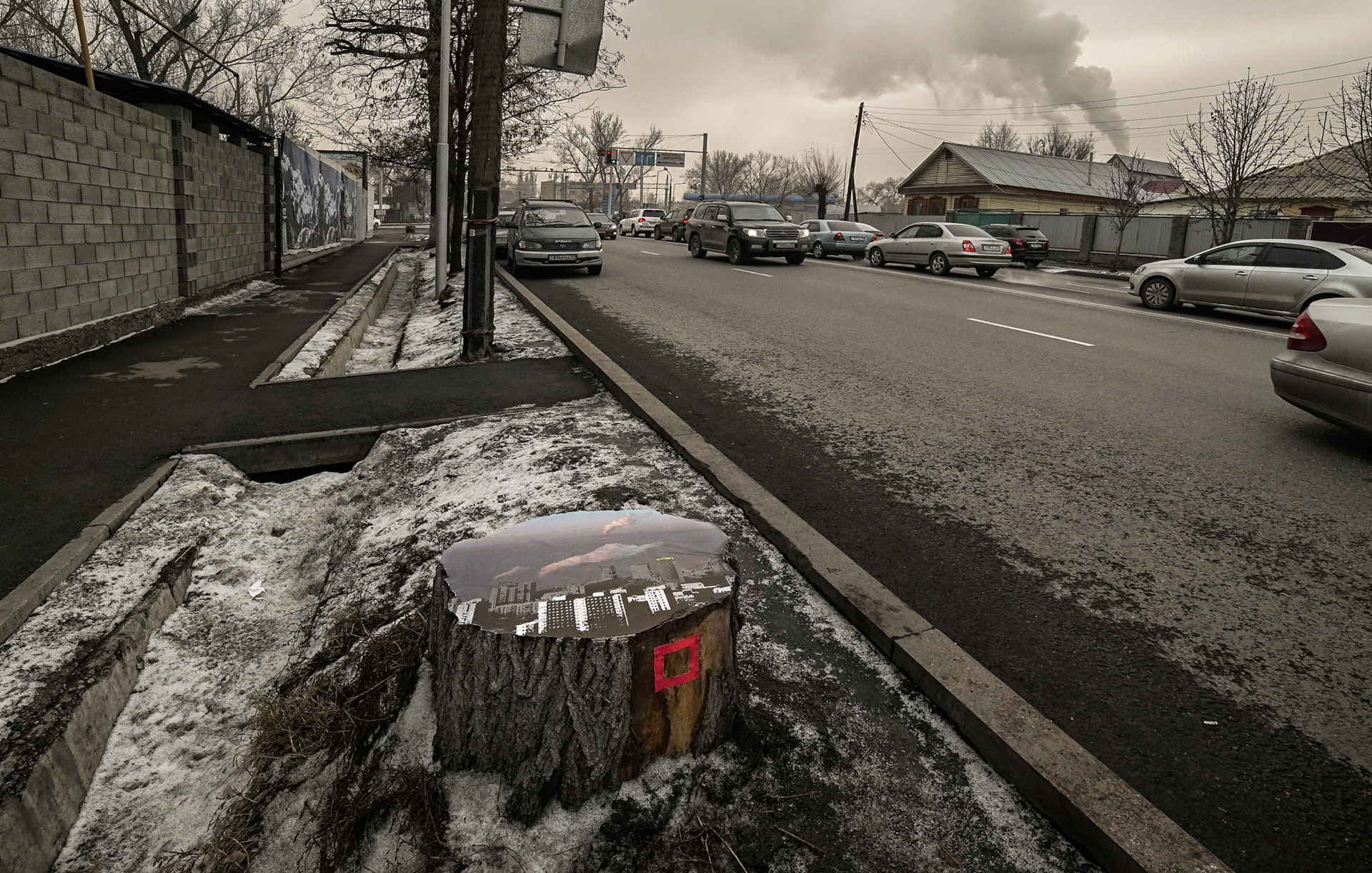 Pasha Cas placed Reflection on the top of a stump on Zhansugurov street. The work is a collage of a photograph and drawing of a panoramic view of Almaty blanketed by a cloud of smog.
Pasha Cas posted a comment to the new work on his Facebook page:
"Within the last few years Almaty has become one of the most polluted and dangerous cities of Kazakhstan and the region. There are toxic coal-fueled thermal power plants functioning within the city, massive savage felling of trees is still taking place in the city and its suburbs. Kok-Zhailau, one of the main symbols of the city, is now under threat of destruction. Air pollution indices in Almaty exceed acceptable levels by dozens of times. Despite the horrible situation with the environment, city authorities neglect the key problems of Kazakhstan's largest city and leave them unsolved. Not only the general citizens' opinions are disregarded, but those of the environmental experts and activists just as well".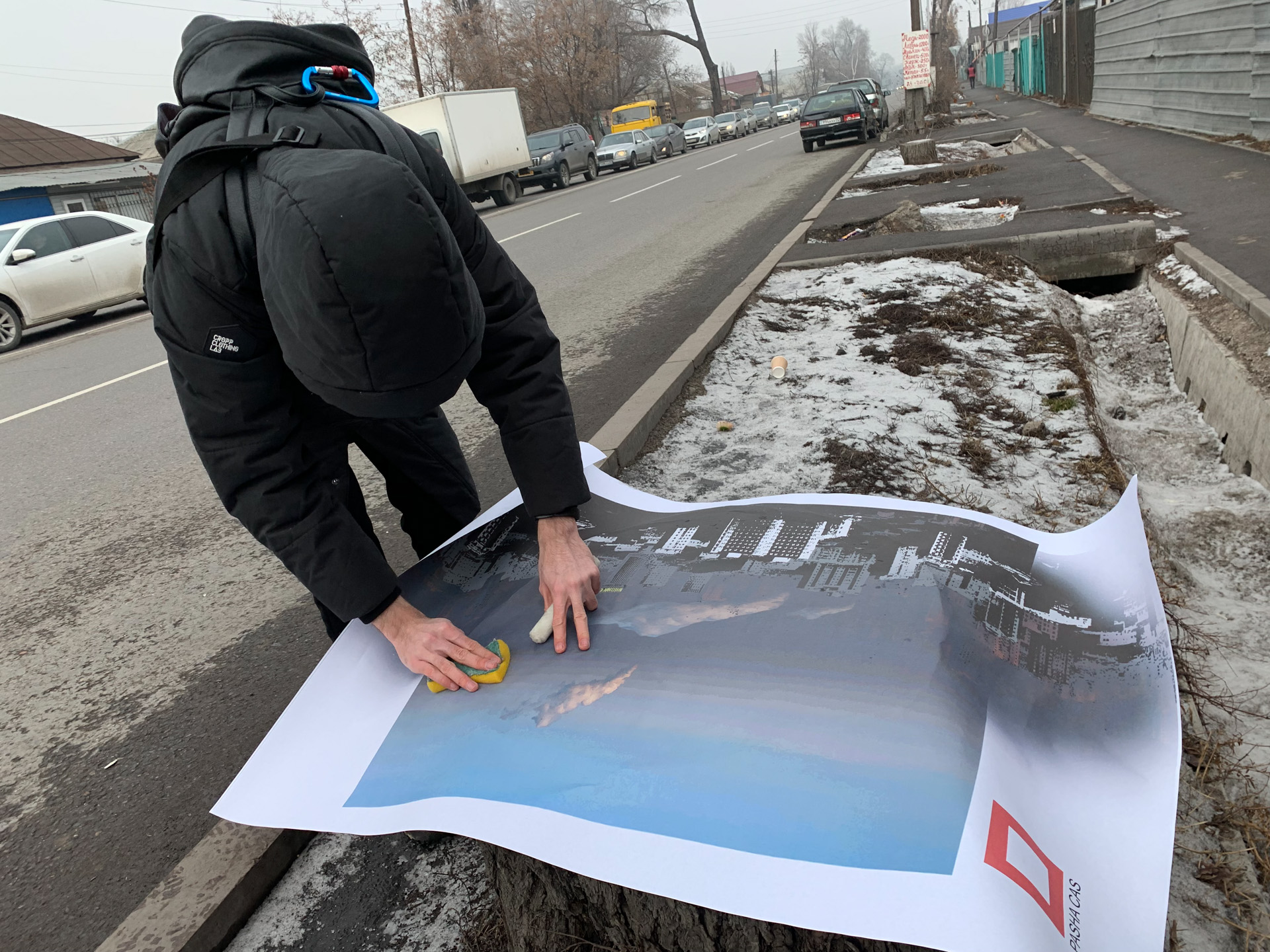 The Reflection street art work is situated nearby the junction between Zhansugurov street and Seifullin avenue. These roads are named after the poet Iliyas Zhansugurov and the writer Saken Seifullin who were both political prisoners at NKVD executed by shooting in 1938 in Alma-Ata. The crossroad is in Almaty's downtown part where the level of hazardous substances concentration is the highest and that suffers from air pollution the most.
About the artist:
Pasha Cas is the brightest and the most debated street artist in Kazakhstan, one of the key representatives of Central Asian and post-Soviet street art; author of a number of street art pieces, stencils, graffitis, installations and multimedia artworks.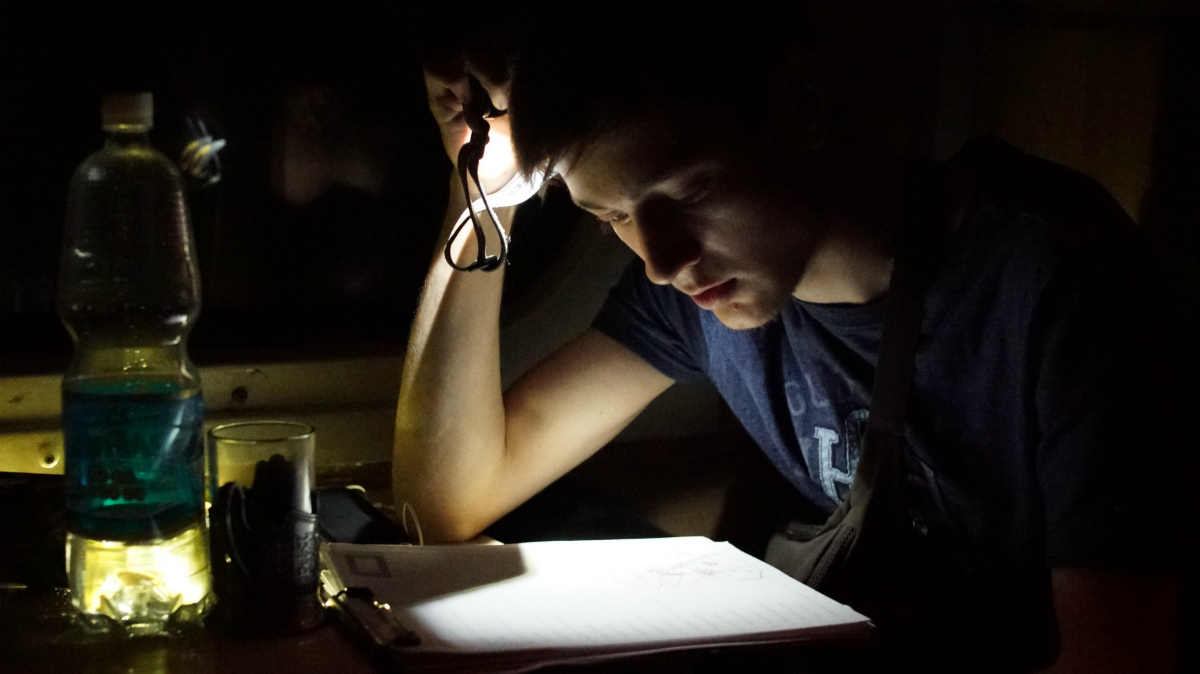 Pasha Cas created his pieces in different cities of Kazakhstan and Russia. In his creative work the artist tackles timely issues and problems of the society: environment, collective memory and repressions, massive suicides in Kazakhstan, limitations of freedom of speech and other basic rights and freedoms.
In 2016 Pasha Cas went on a long trip across Kazakhstan and carried out an unprecedented and extreme art project that included a number of major works in Temirtau, Almaty, Astana, Pavlodar and onsite Semipalatinsk nuclear test site.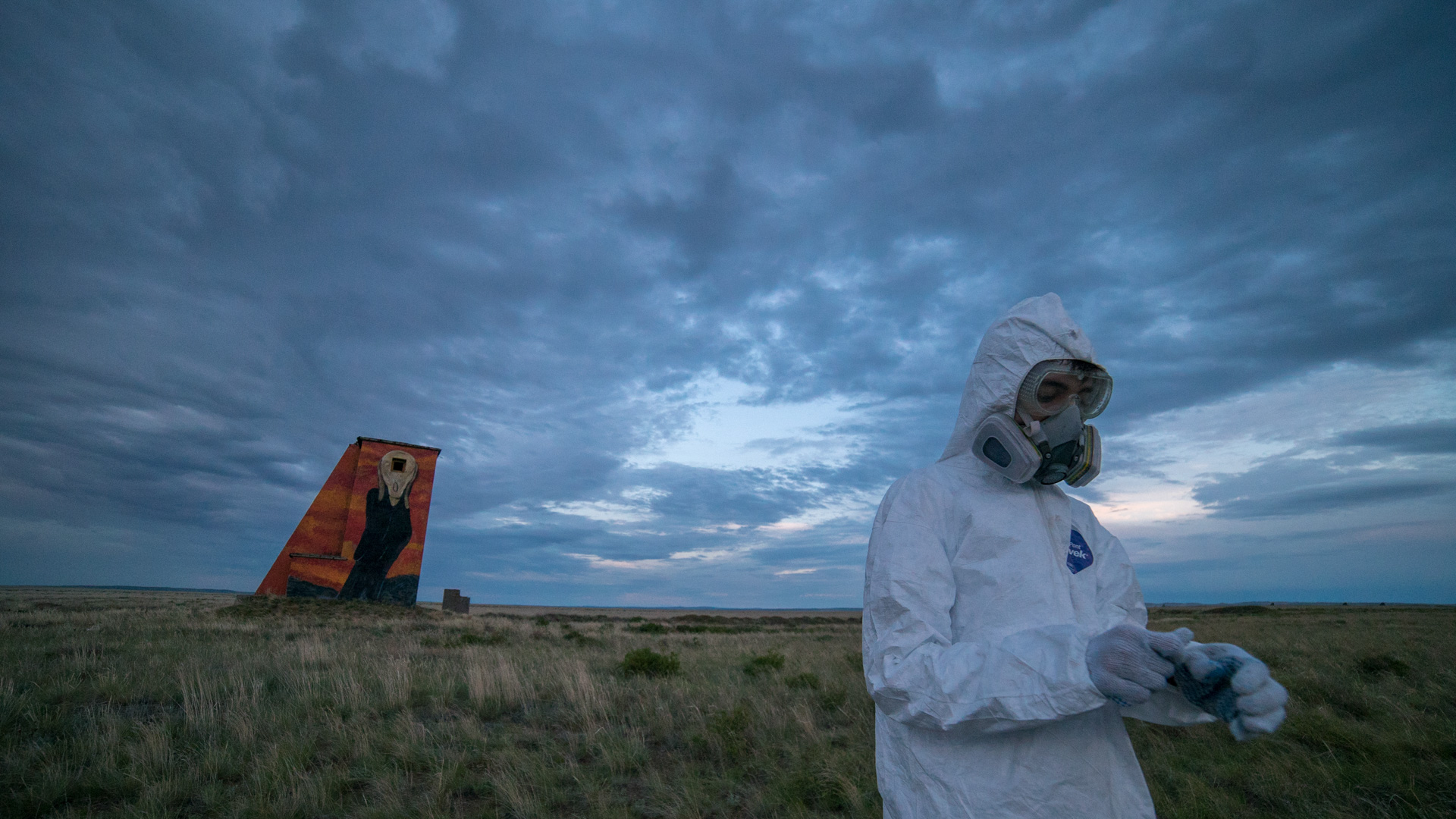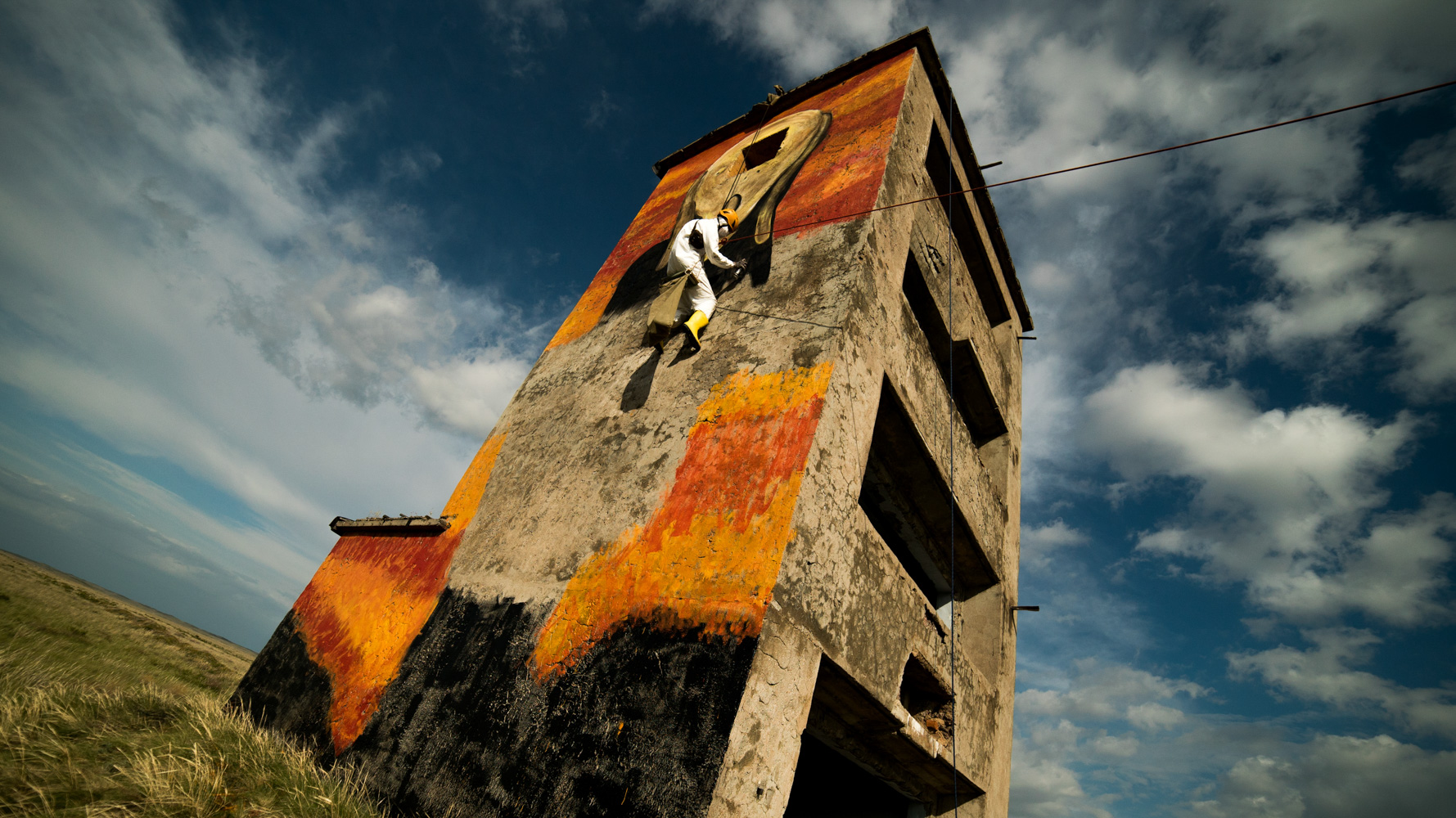 Pasha Cas is the artist behind such significant works as Keep Danicing in Temirtau, Tribute to Daniil Harms and La Gioconda Street Cleaner in Saint Petersburg, This is Silence on Semipalatinsk nuclear test site, Who Are You? in Moscow, Birdfish in Pavlodar, Nobody Gives a F***, Let's Be Scared Together! and Data Says Everybody's Okay With Everything in Almaty and many other works.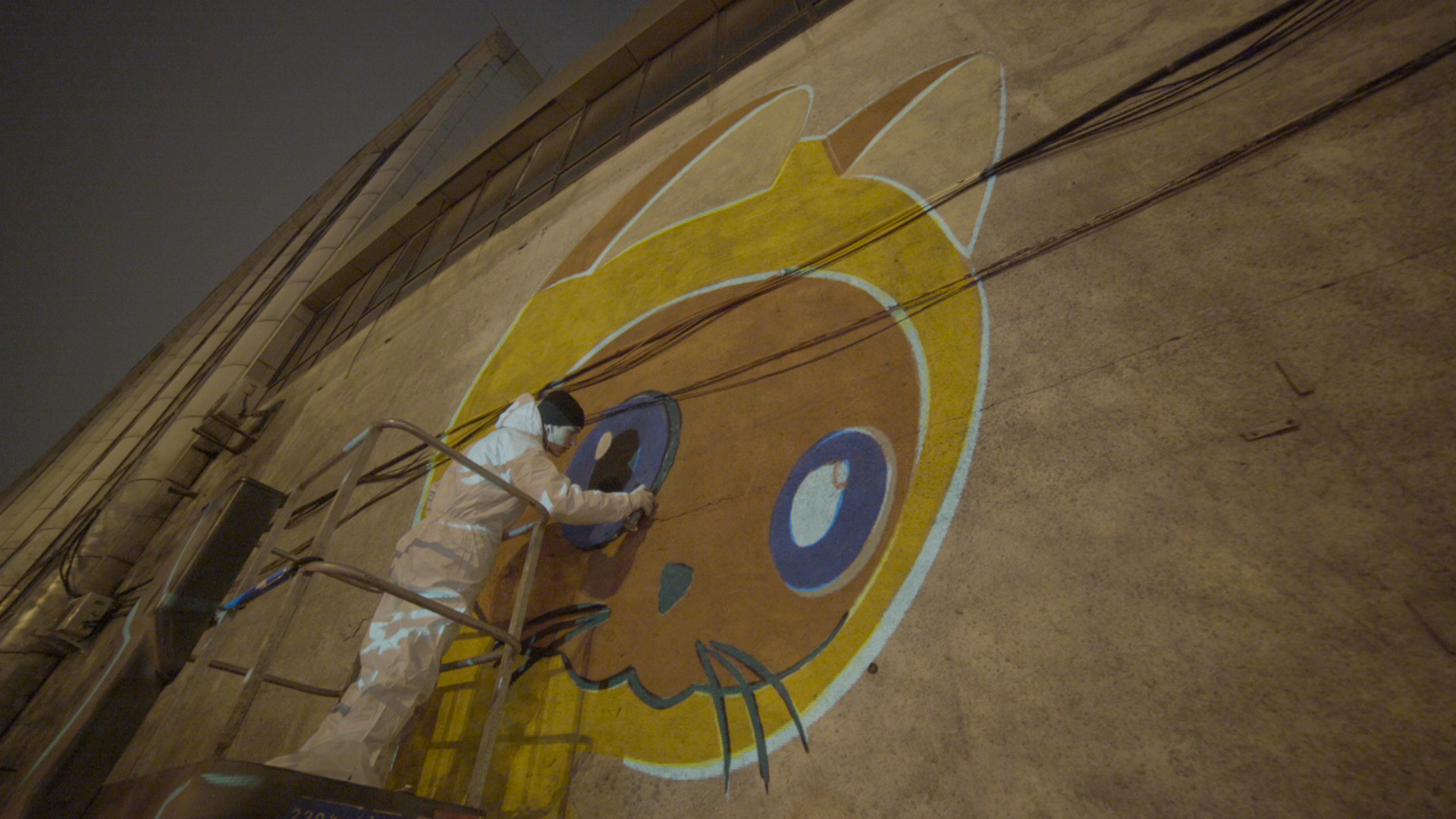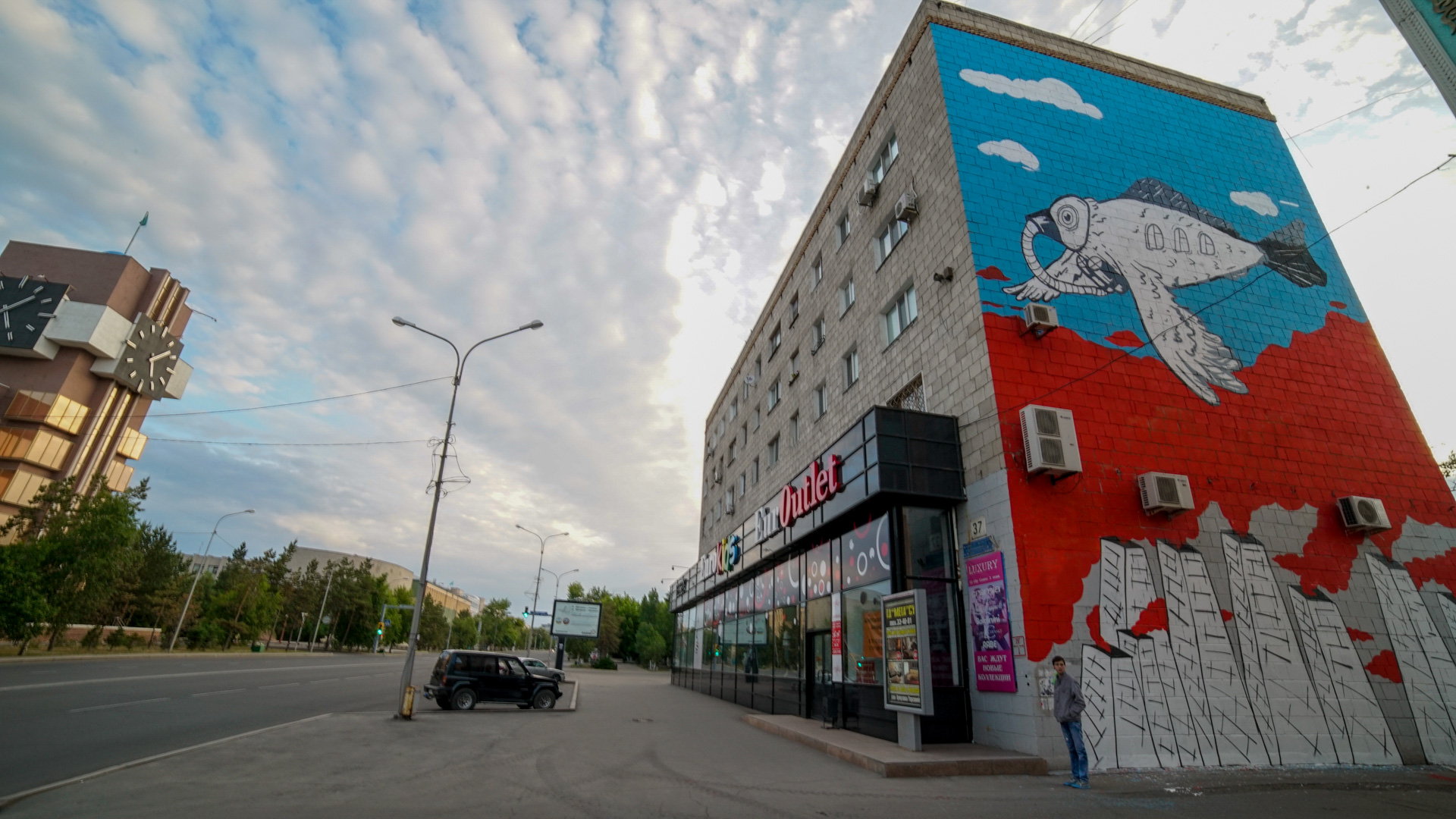 Pasha Cas is the author of Victor Tsoy's memory wall in Almaty and the facade of Artishock independent theater's small stage. Pasha Cas was nominated for Kandinsky Prize and MOST art award.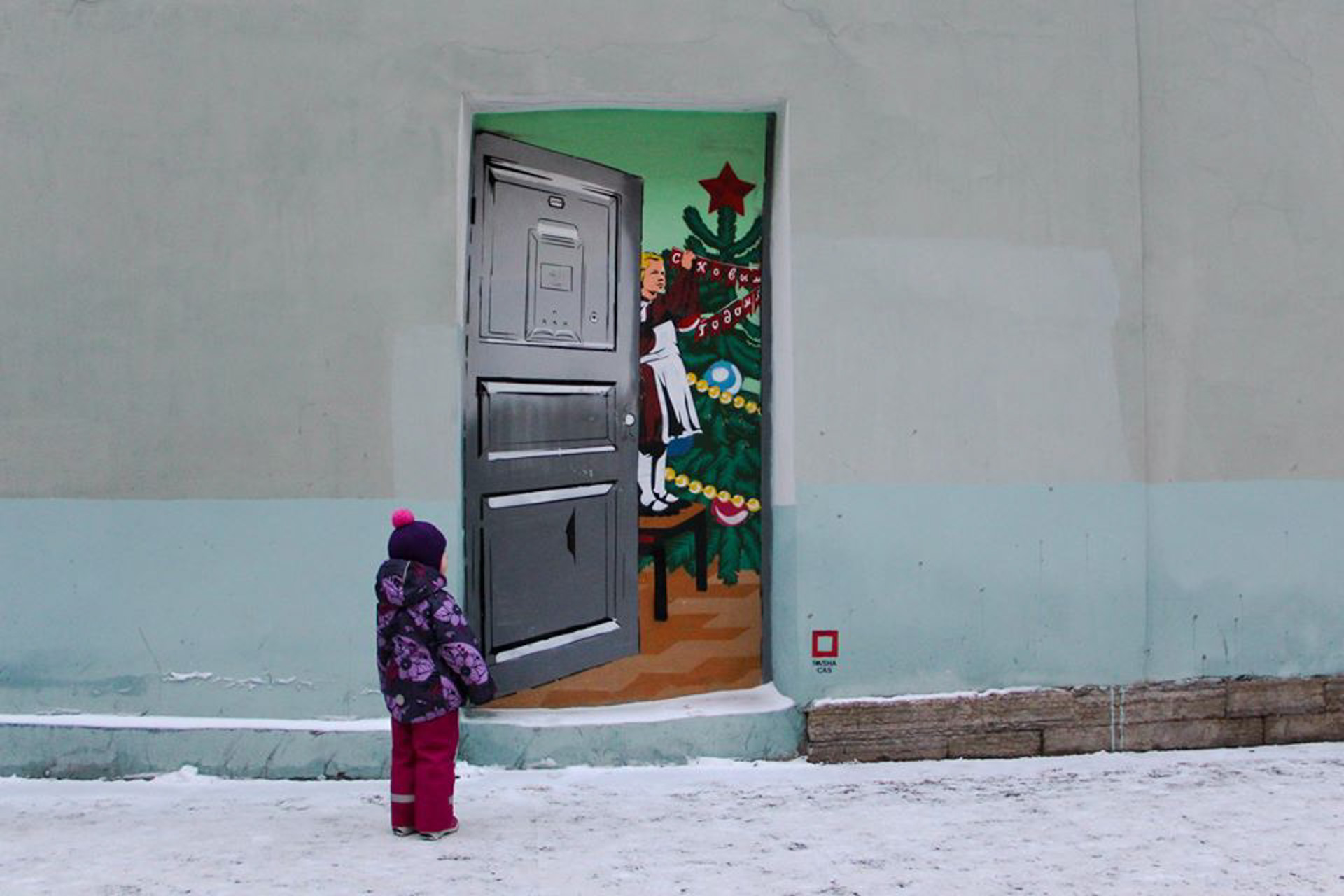 His previous work — Happy New Year, Comrades! in Saint Petersburg — was painted over by public utilities. The incident raised massive public debates, and within only a few days after the piece had been painted over Petersburgers scrape off the paint by hand and restored the artwork.
All this public attention and support gave rise to the process of consideration of the draft law about legalization of street art by Saint Petersburg's Legislative Assembly.