Activists, artists and filmmakers of Almaty held a performance at the courtroom, in solidarity with Suinbike Suleimenova and other detained activists.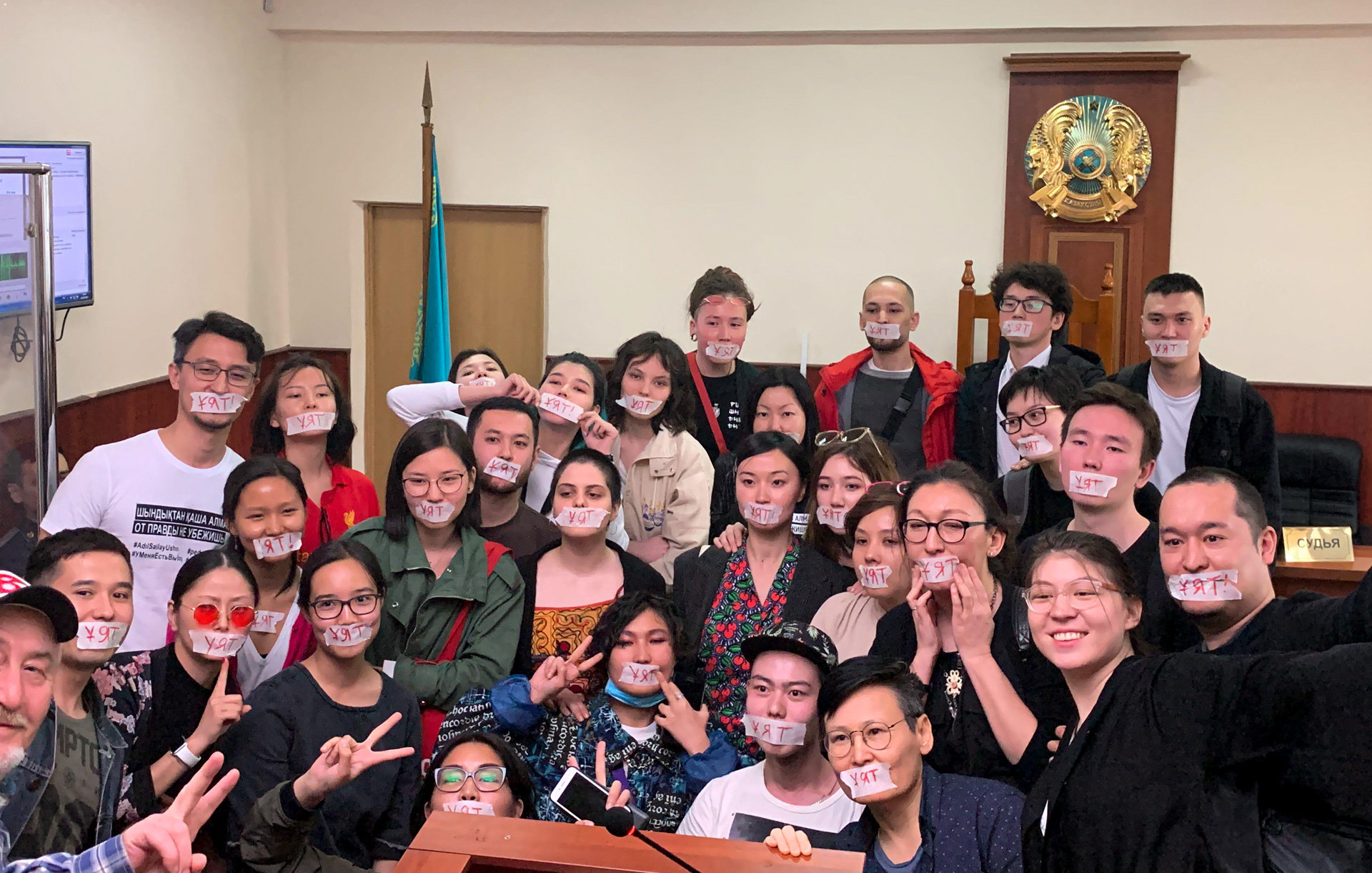 Today, Almaty City Court dismissed the appeal by Suinbike Suleimenova-Bazargaliyeva. During the trial against the artist and cinematographer Suinbike Suleimenova, the audience in the courtroom held a solidarity performance. At the moment the judge announced the verdict, majority of the people in the room sealed their mouths with a white tape which read "UYAT", a Kazakh word for "shame".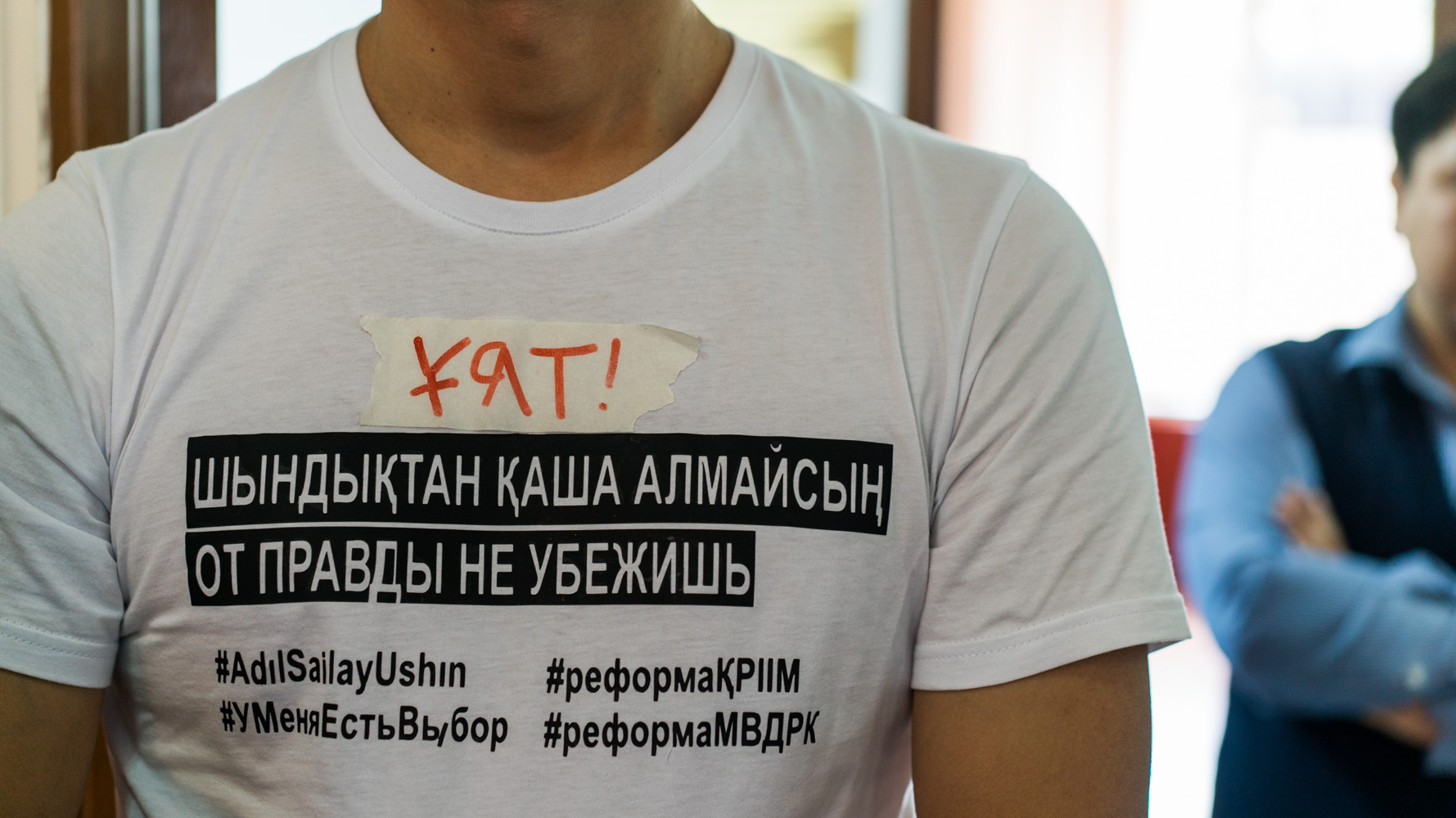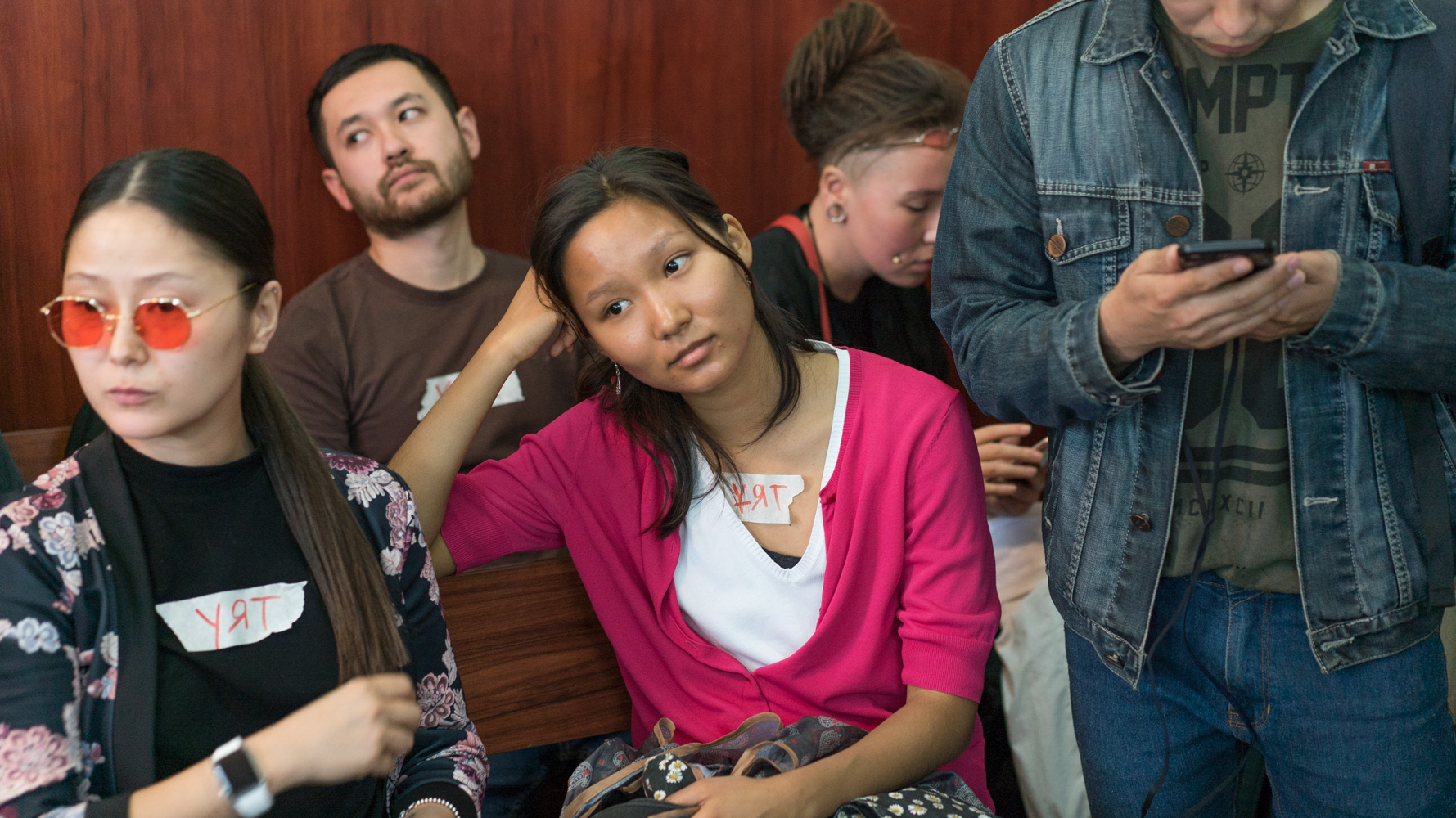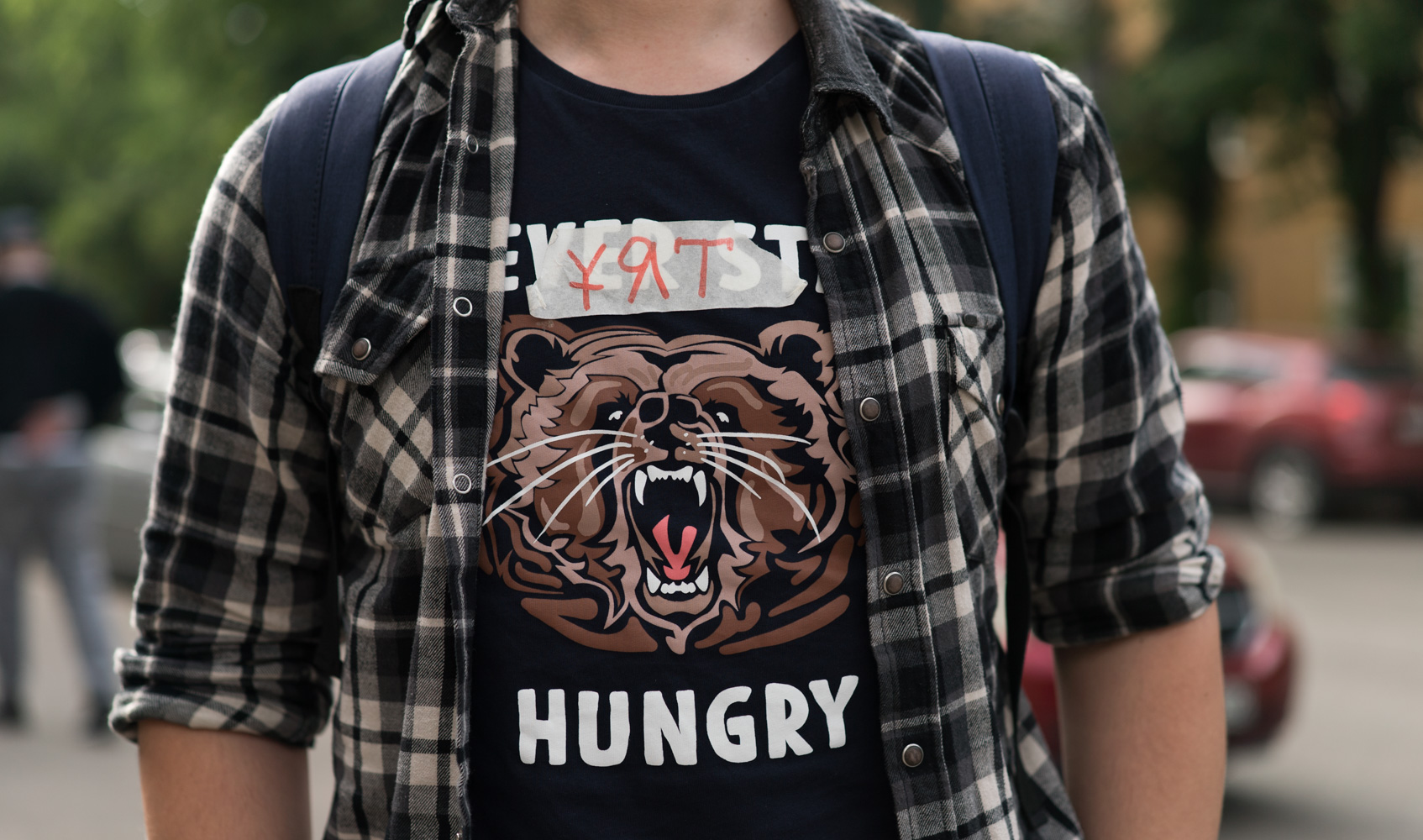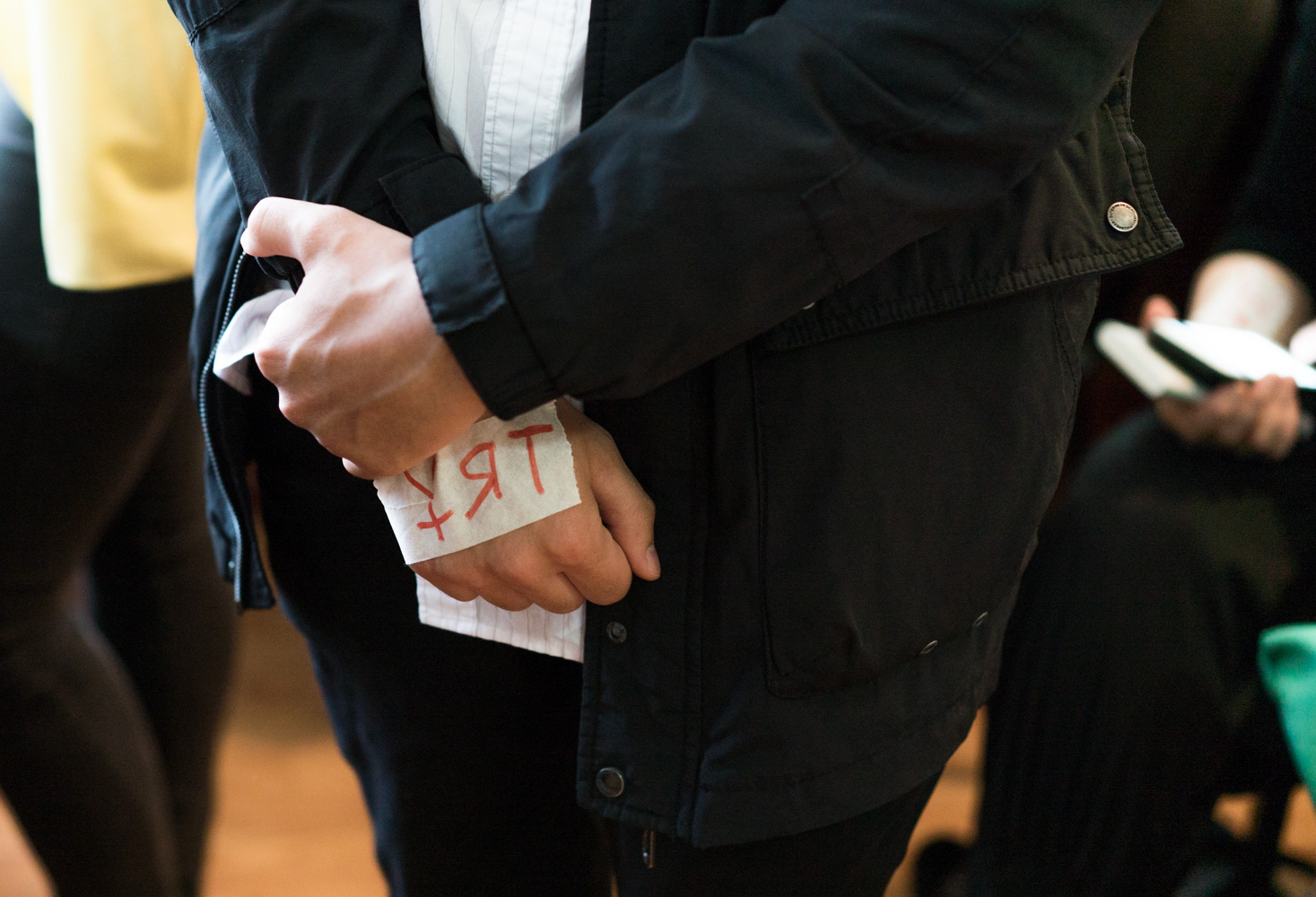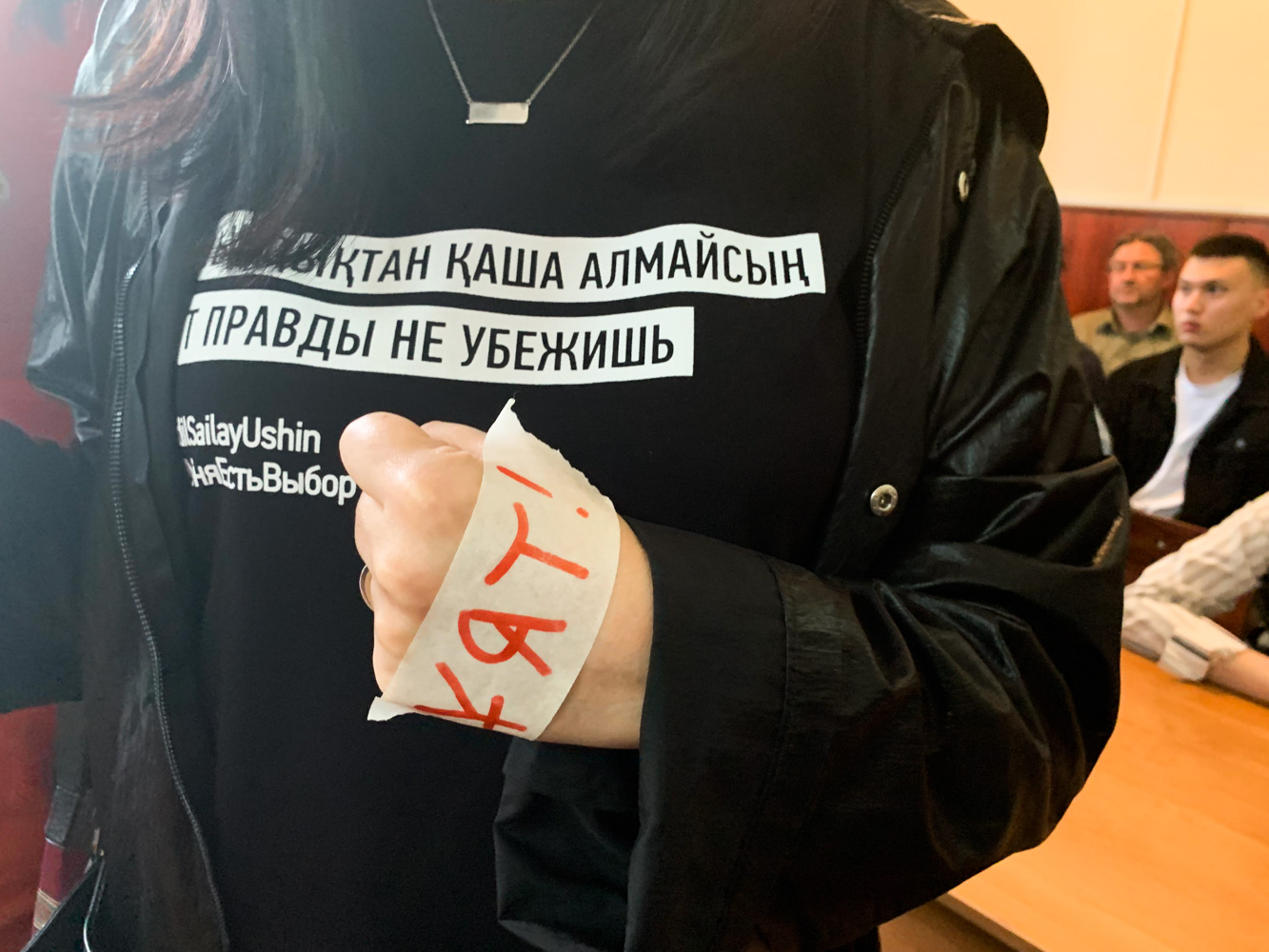 The audience was mainly environmental and civic activists, artists, human rights advocates, filmmakers, designers and members of the feminist movement. The activists who had earlier been detained along with Suleimenova, attended the trial too: environmental activist Beibarys Tolymbekov, artist Roman Zakharov, and cinematographer Aigul Nurbolatova.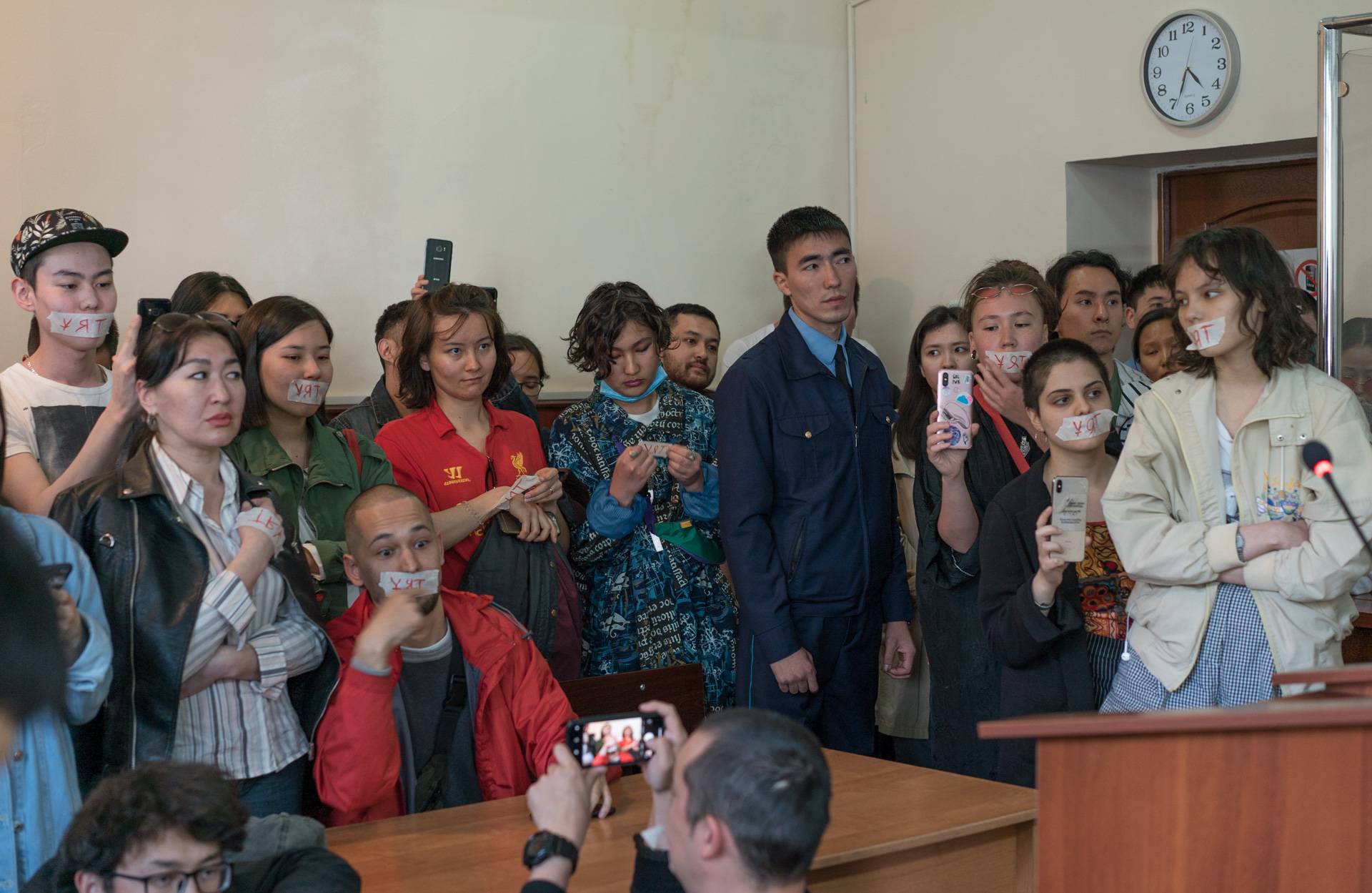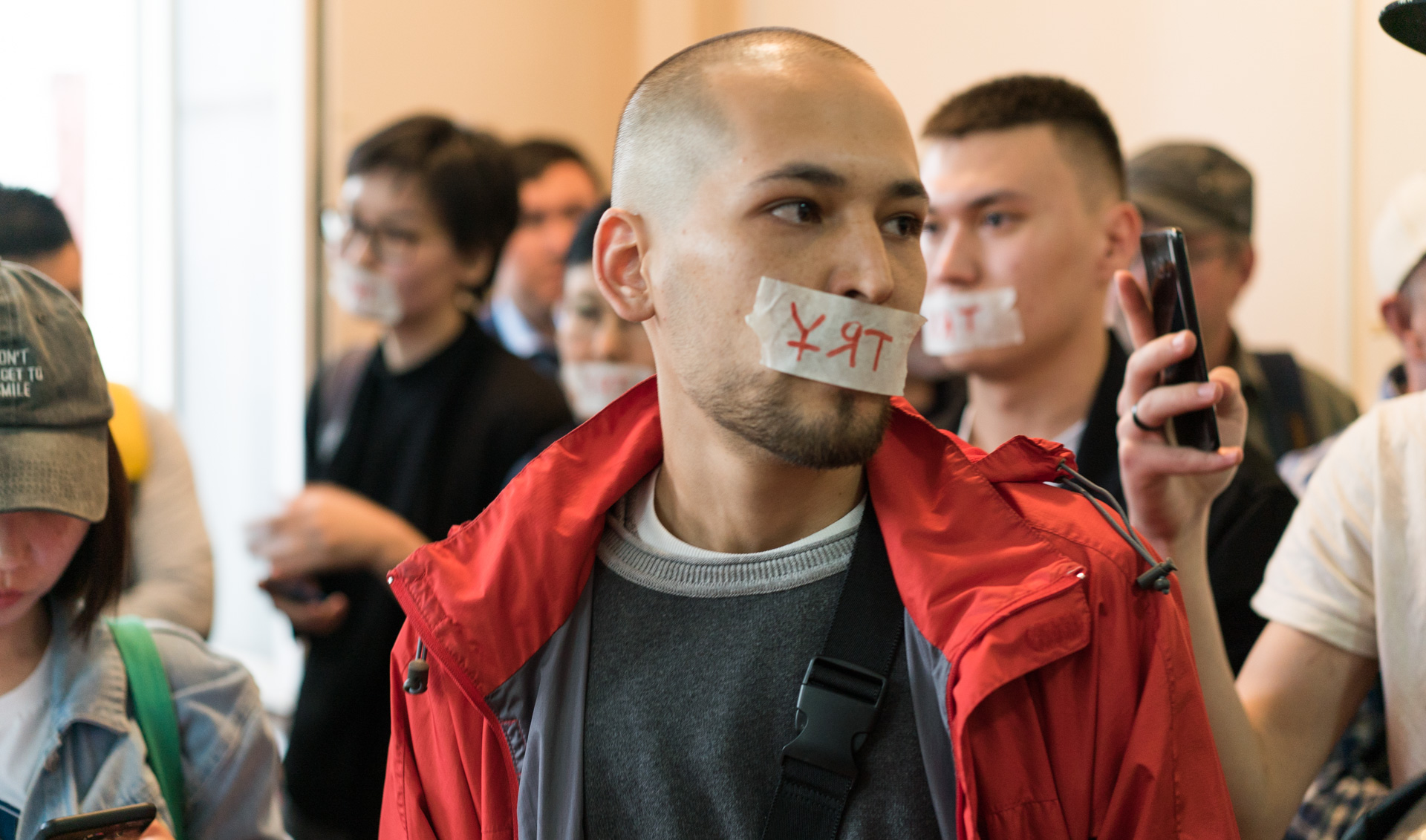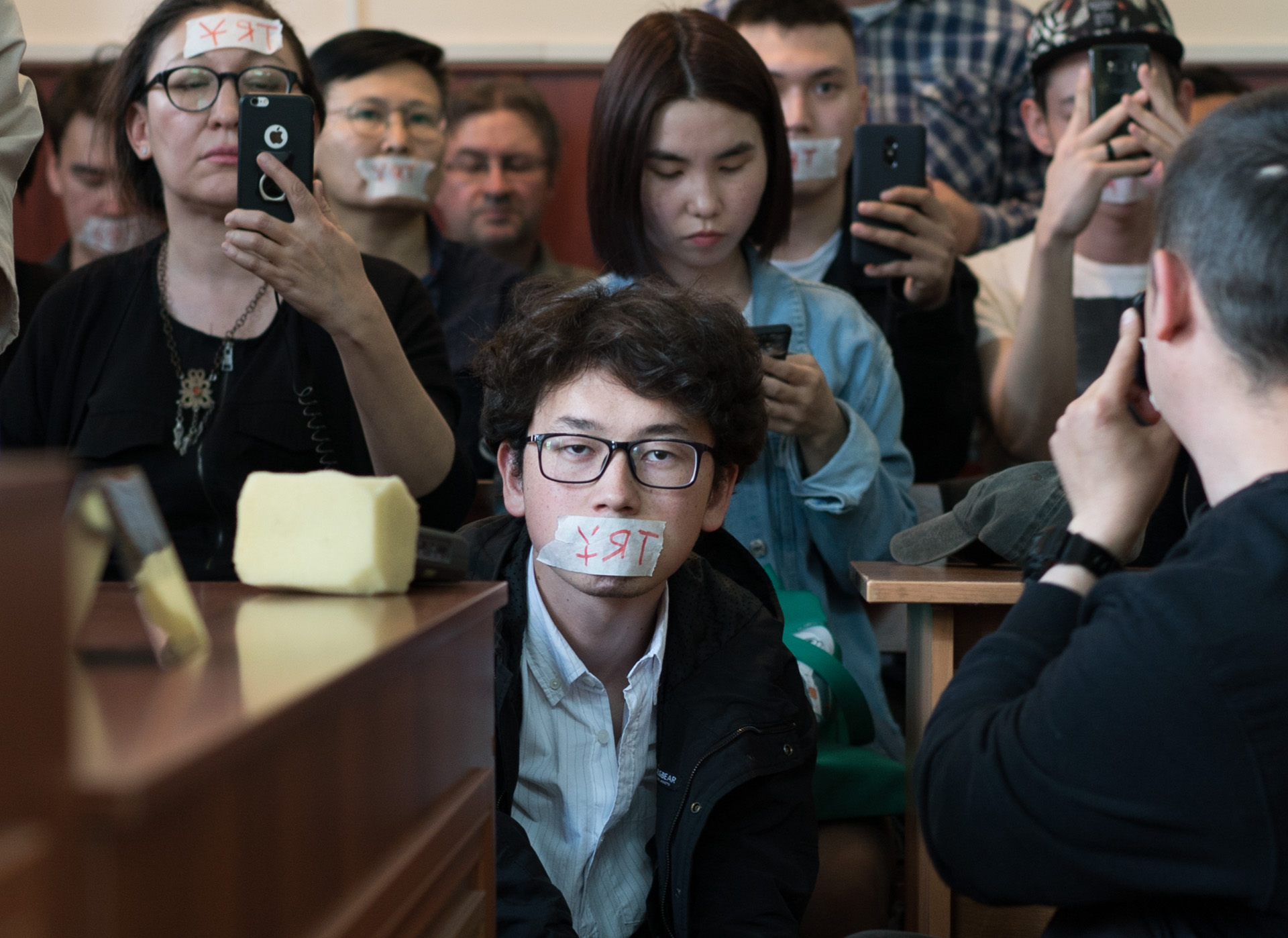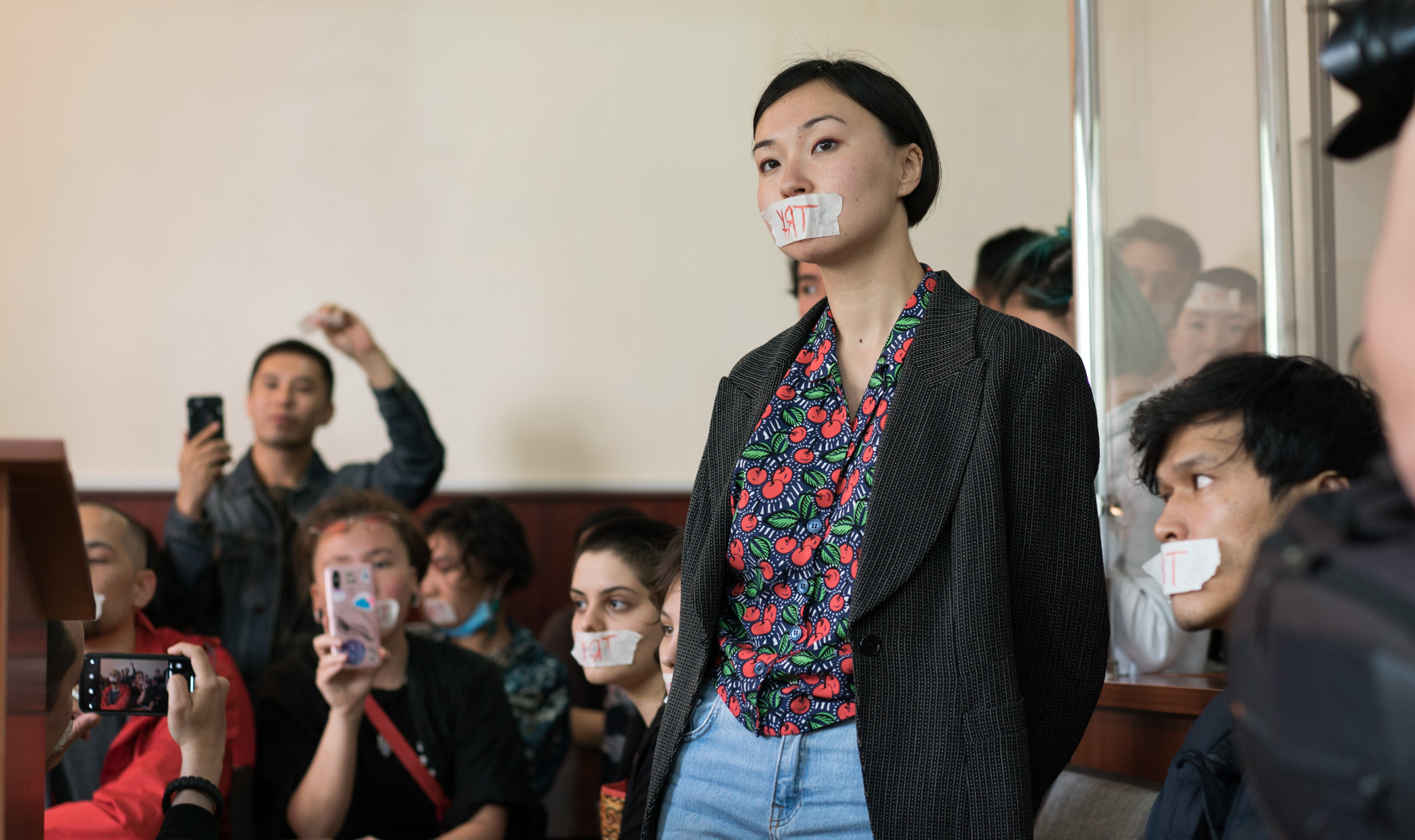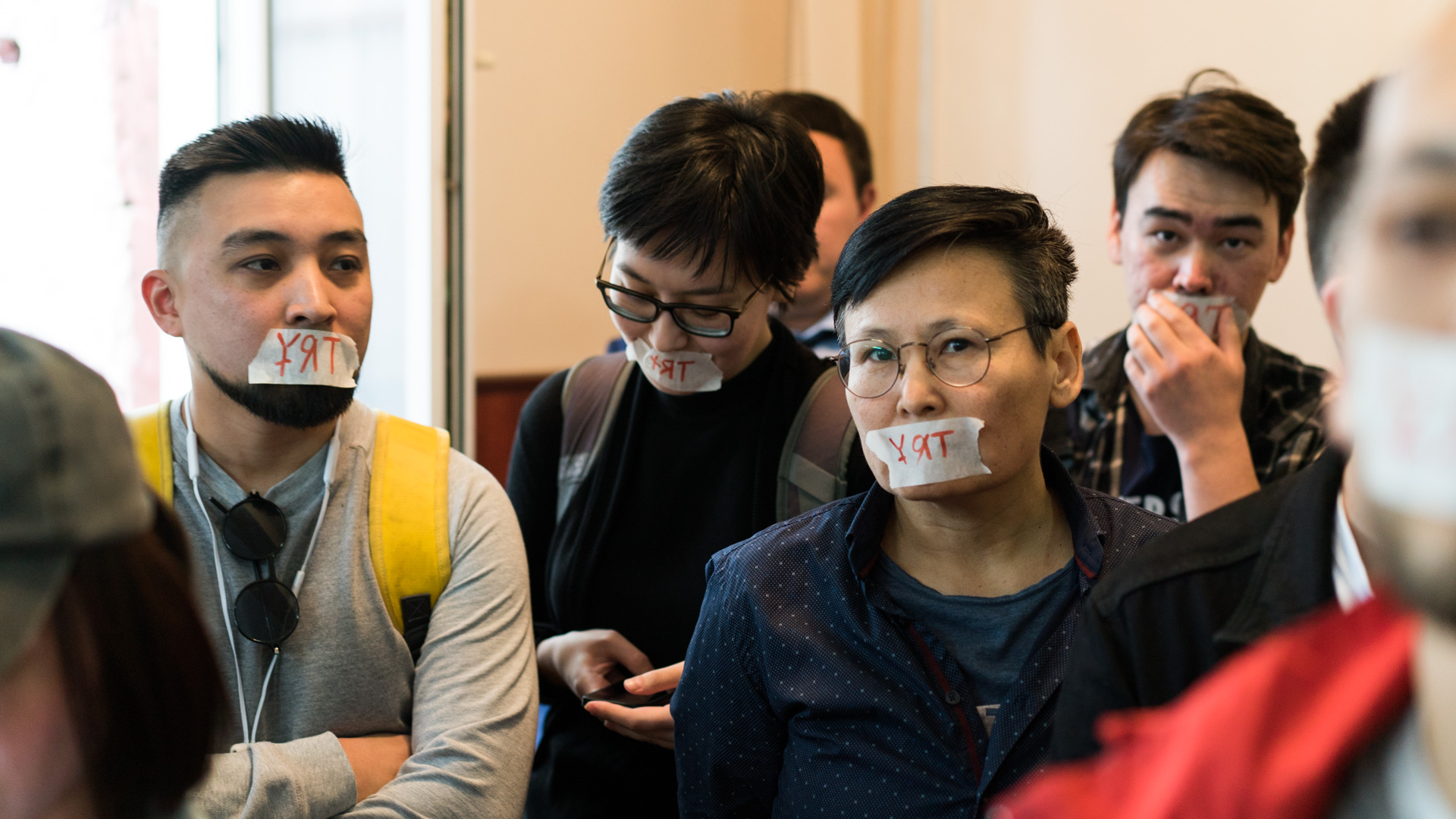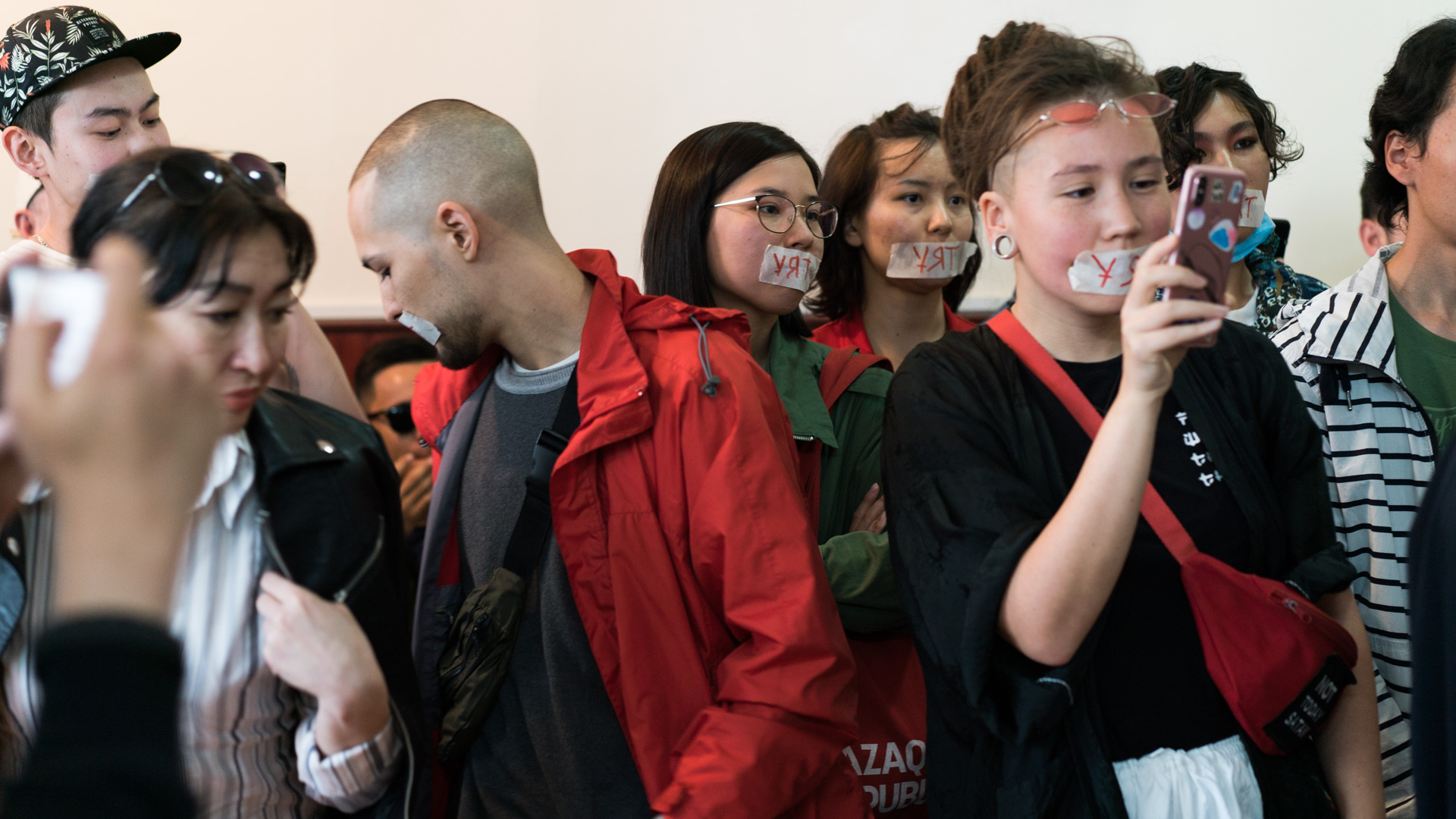 Background information:
On April 21, during the Almaty Marathon, civil activists Asiya (Asya) Tulesova and Beibarys Tolymbekov were detained by the police for holding a banner which read, "You cannot run from the truth," above the hashtags #AdilSailayUshin ("For Fair Elections") in Kazakh and #УМеняЕстьВыбор ("I Have A Choice") in Russian. On the evening of the same Sunday, trials against them were held. Both Tulesova and Tolymbekov were found guilty under administrative article 488, paragraph 3, and sentenced to serve 15-day prison terms. The following day, cinematographers Suinbike Suleimenova, Aigul Nurbolatova and Aidos Nurbolatov were brought to trial for "actively participating" in the demonstration, i.e. filming the process. All three were found guilty and fined. According to Suinbike Suleimenova, who is four months pregnant, and other detained activists and filmmakers, they were under pressure at the police department: they were not given any water or food for several hours; data and files on their mobile phones and cameras were examined without permission; interrogations were conducted without a lawyer.
Asya Tulesova and Beibarys Tolymbekov's demonstration marked the beginning of a wave of artistic protest by the youth and creative class that was unprecedented for Kazakhstan and Central Asia. Banners, posters and street art objects appeared, and solidarity efforts took place in different cities of Kazakhstan and around the world: Almaty, Astana, Karaganda, Uralsk, London, Berlin, New York, Prague, Budapest, Paris, Los Angeles, Milan, etc.